The Japanese owner of a beach equipment shop reversed his policy of charging Chinese visitors to Miyakojima in Okinawa 10 times more for beach equipment after sparking outrage online.
The unidentified man priced a beach parasol and chairs at 20,000 yen ($183) for Chinese tourists, while the fee for other visitors was 2,000 yen.
The owner said he has run the business for 14 years but decided to put up the prices on a sign because he had enough of Chinese tourists' bad manners.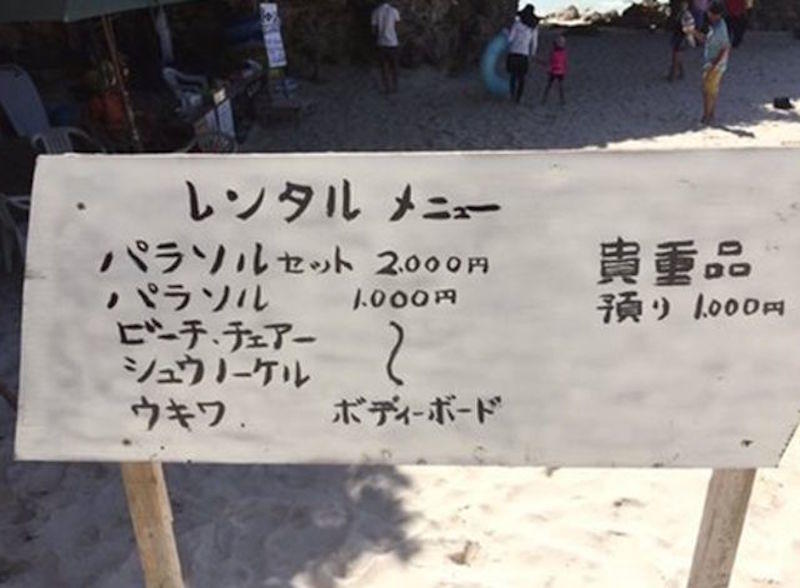 "Chinese tourists have terrible manners," the owner said, according to SoraNews24. "I tolerated them for years, but since I didn't want to lend it to them this time, I decided to charge them ten times more."
The man tried to justify his actions, saying, "I've experienced a case where five Chinese tourists sat on a chair meant for only one, breaking it in the process. I didn't want to lend it to them simply because I didn't want any more broken chairs. It isn't discrimination."
But commentators described the man's policy as the very "definition of discrimination."
"You're attributing problems with individuals to the group instead of the people who broke it," one netizen said. "You might as well attribute it to all Asians or to all men or to people with families. But no, you went straight to nationality."
"Xenophobic racism. There is no excuse for this," another wrote.
After the local government stepped in and the discriminatory policy spread online, the sign has been taken down and the owner will no longer have Chinese travelers pay extra for beach equipment.