British actor Jameela Jamil came out as queer after facing backlash over her casting in an upcoming LGBTQ+-interest show.

The 33-year-old actor, most recently known for her performance as Tahani Al-Jamil in NBC's "The Good Place," was cast as one of the judges in "Legendary," an unscripted voguing competition at HBO Max. Voguing is a dance style in ballroom dance competitions.

As it turned out, the news did not please some critics, who argued that Jamil had no business in the show as a "cisgender heterosexual" woman.

"'Legendary,' an HBO Max competition series about voguing, with two cishet women as judges. No thanks," a Twitter user commented. "Were Billy Porter and Trace Lysette unavailable? Jameela Jamil and Meg [Megan Thee Stallion] are WoC, but marginalized people aren't interchangeable, and voguing isn't just a dance: it's LGBTQ+ culture."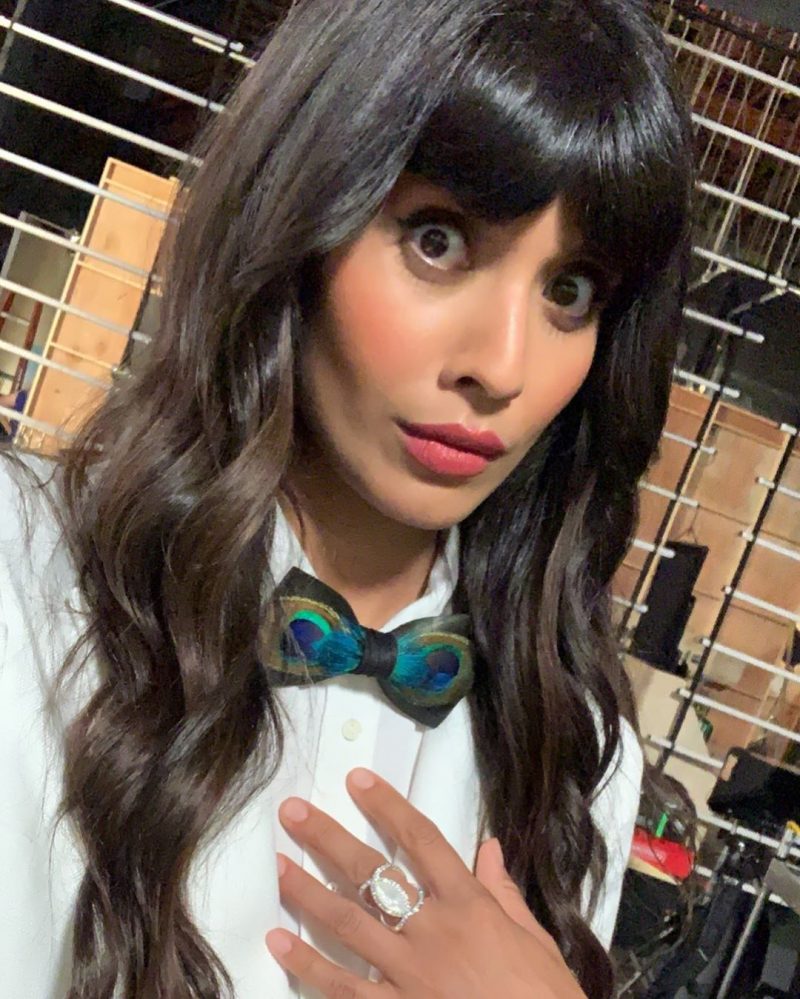 In a Twitter post on Wednesday, Jamil announced her identity and explained why she had held herself back in the past.
"Twitter is brutal. This is why I never officially came out as queer," she wrote. "I added a rainbow to my name when I felt ready a few years ago, as it's not easy within the South Asian community to be accepted, and I always answered honestly if ever straight-up asked about it on Twitter."
Jamil was born in Hampstead, London to an Indian father and a Pakistani mother. According to her, no one in her family was "openly out."
"I kept it low because I was scared of the pain of being accused of performative bandwagon jumping, over something that caused me a lot of confusion, fear and turmoil when I was a kid," she noted. "It's also scary as an actor to openly admit your sexuality, especially when you're already a Brown female in your thirties. This is absolutely not how I wanted it to come out."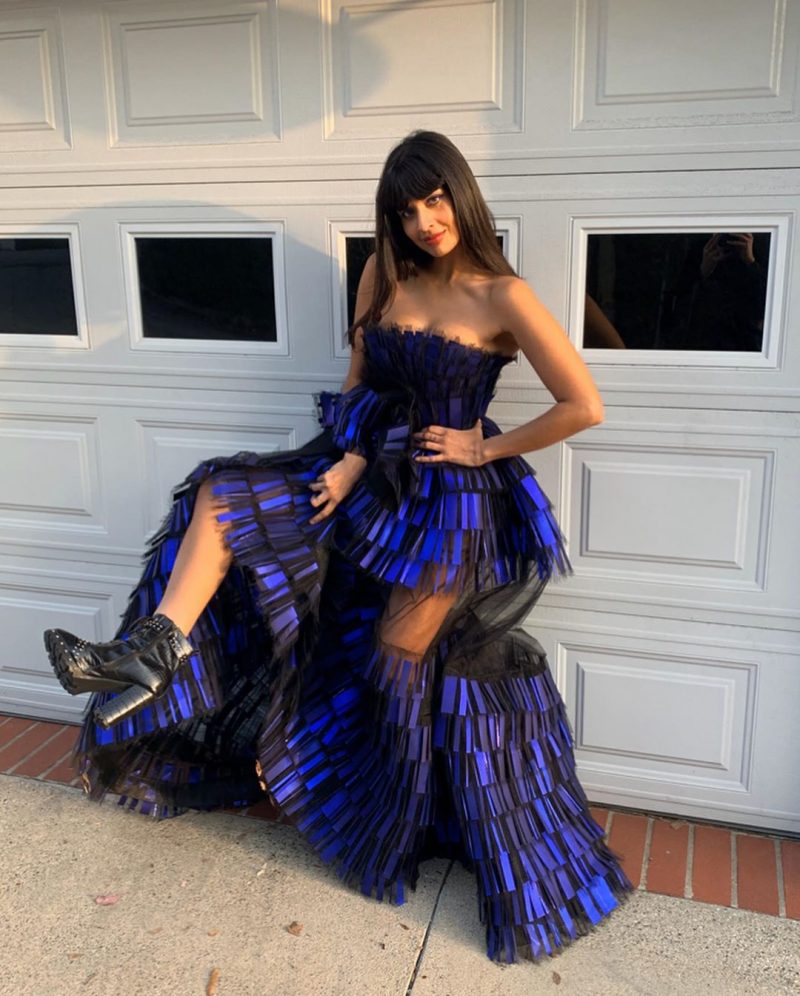 Jamil went on to defend her casting, acknowledging that while her queer identity does not qualify her as "ballroom," her popularity and years of experience — especially as an LGBTQ+ ally — could help the show take off.
"I know that my being queer doesn't qualify me as ballroom. But I have privilege and power and a large following to bring to this show (as does the absolutely iconic Megan Thee Stallion) and its beautiful contestants and ballroom hosts. Sometimes it takes those with more power to help a show get off the ground so we can elevate marginalized stars that deserve the limelight and give them a chance."
She also clarified her role in the show.
"I'm not the MC. I'm not the main host. I'm just a lead judge due to my 11 years of hosting experience, being fully impartial, a newcomer to ballroom (like much of the audience will be) and therefore a window in for people who are just discovering it now, and being a longtime ally of the LGBTQ community."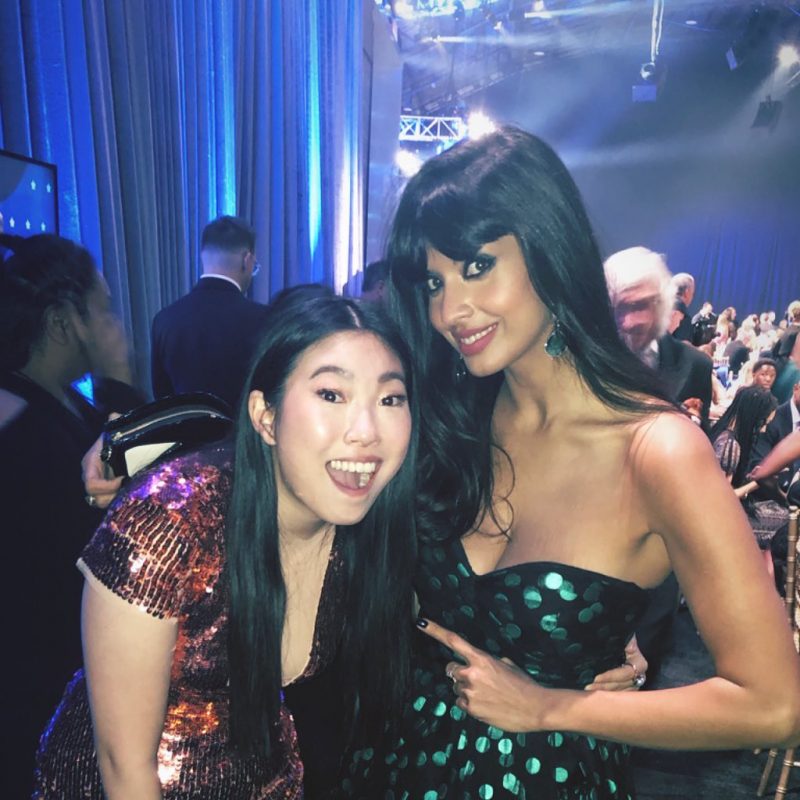 Aside from Megan Thee Stallion, Jamil will judge alongside Law Roach, Leiomy Maldonado and a weekly rotating guest judge. Dashaun Wesley and DJ MikeQ will provide commentary.
"I hope you don't let a few castings designed to help the show get off the ground, stop you from supporting the talent from ballroom on this show. They really are f***ing amazing and I'm really honoured to work with them," Jamil wrote.
— Jameela Jamil 🌈 (@jameelajamil) February 5, 2020
Jamil's post has since received more than 130,000 likes and 10,000 retweets, with people showing mixed reactions.
Read some of them below:
I personally absolutely hate when lgbt people try to gate-keep queer culture. It's one of the huge reasons it was very difficult for me to come out. I didn't feel like I was even allowed to belong to that culture, even though I was gay.

You do you. I still stan.

— Case (@CaseyDtoid) February 5, 2020
congrats to you for sharing your truth, and welcome to community! you are still not at all right for this show, and you should step down.

— the green hunter beetleborg. (@lifethruglasses) February 5, 2020
1). Congrats on coming out and I'm sorry it had to be like this.

But 2). "it wouldn't sell with more marginalised people so I'm going to take a place that should have belonged to them" is a terrible response.

— Theo Hendrie (he/they) (@genderpunksap) February 6, 2020
I'm disgusted to know that *woke culture* forced you to come out, all the lbtq+ people making comments and invalidating someone's identity just because they haven't made a statement made me feel sick. Take a break from this toxic environment 💖 we your fans will be here for u 💖

— Dramatiqa (@thizapointment) February 5, 2020
And this is why I'm ALWAYS so weary of people hating on presumed "straight" people going on LGBT shows.
No one should EVER have to come out to avoid hate. This is horrifying.
Is there legitimate criticism of her being on the show? Yes. But this shouldn't have had to happen.

— Celine 🍊 (@minytrash) February 5, 2020
Feature Images via @jameelajamilofficial (left) and The Good Place / NBC (right; screenshot)