Many graduating students in their speech often talk about hardship in life, goals, and other inspiring points, but Carlo, an Italian postgrad at Shanghai's East China Normal University, decided to talk about the healing properties of hot water.
In his graduating speech, Carlo, who has been in China for four years now, said that he has gained a deep understanding of Chinese culture, including one of its most important pillars: hot water.
While speaking in front of other students, Carlo said that whenever he was feeling unwell, his Chinese classmates would often recommend to him to drink hot water – no matter what he's going through like body pain or even just a cold.
"Fever? Drink hot water. Stomach ache? Drink hot water. Too much stress? Again, drink hot water," he said, according to Shanghaiist. "Now, I've come to find that China's hot water is absolutely amazing!"
Drinking hot water, which is believed to stem from traditional Chinese medicine, is said to be a cure-all beverage that most people in China drink to help them fight common diseases. It is also used as the main beverage served during legislative meetings in the Great Hall of the People, Los Angeles Times reported.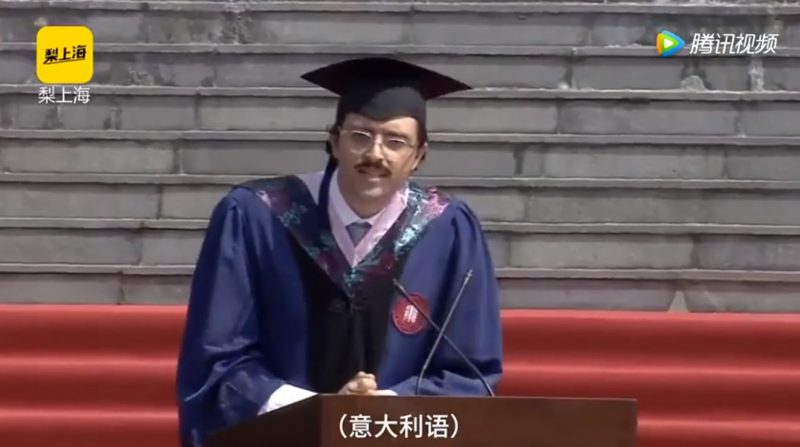 Hot water is believed to promote blood circulation and remove toxins in the body. It is also believed to help with hormonal issues like cramps during a woman's menstrual cycle.
China has been drinking hot water since the 4th century B.C., but it wasn't until 1862 that this practice became a golden rule of traditional medicine, according to The Culture Trip. When the Communists took over in 1949, this practice had become the preference of many people in the country.