A 2-year-old boy in Indonesia has picked up the dangerous habit of smoking cigarettes, only his parents won't stop him.
The boy, identified only by his initials RAP, is alarmingly following the footsteps of Ardi Rizal, the infamous smoking toddler from Sumatra whose 2-packs-a-day cigarette habit shocked the world in 2010.
RAP, who is from Sukabumi, West Java, consumes about two packs, or about 40 cigarettes, a day, according to Coconuts Media.
His mother, identified as Maryati, revealed in an interview with the local press that RAP has been addicted to cigarettes for about a month and a half now.
RAP reportedly developed the habit after he became curious about the discarded butts he found on the floor.
"It started with picking up cigarette butts and now he's smoking," Maryati was quoted as saying.
Maryati explained that her husband, Misbahudin, just can't say no whenever RAP starts asking for a cigarette, which is usually accompanied by a tantrum. She further noted that smoking a cigarette usually helps the boy to fall asleep.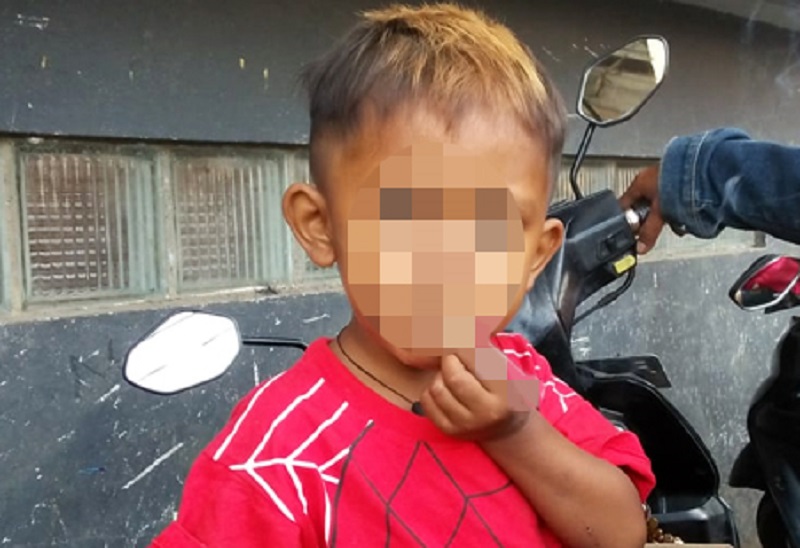 According to Misbahudin, he was surprised that his son smokes like someone who has been smoking for years.
He also revealed that the boy has also learned to ask around for cigarettes from other adults if they refuse to give him some.
"I don't even smoke that often. I only smoke at work. When he (RAP) smokes it has to be with a cup of mochaccino," he said.
While there has been no indication that the government will intervene to help in RAP's rehabilitation, his parents have expressed that they are already planning to find a treatment for their son. RAP's parents, however, did not elaborate on their plans.
In 2010. Rizal's story highlighted the problem of child smokers in Indonesia, sparking global calls for the Indonesian government to improve its laws so that children are protected from getting addicted to tobacco.
However, the rise in the number of Indonesian smokers under 18 in recent years indicate that lawmakers are not putting enough efforts to stop or even minimize the problem. Government statistics reveal that the number of young smokers has increased from 7.2% in 2014 to 8.8% in 2015.