A family that owns a Bangladeshi-Indian restaurant in Minneapolis had their livelihood engulfed by fire on Friday.
Hafsa Islam, 18, and her family had opened a room at the Gandhi Mahal Restaurant last Tuesday for protestors to be treated by medics, the New York Times reported.
The restaurant borders the Third Precinct headquarters of the Minneapolis Police Department that was set on fire by protestors.
A wire fence surrounding the front of the building was set on fire around 10:30 p.m. on Thursday night, Pioneer Press reported.
The third precinct and Minnehaha Lake Wine & Spirits in Minneapolis are now on fire. pic.twitter.com/UlM1U6ZkO8

— Nick Woltman (@nickwoltman) May 29, 2020
Hafsa wrote a Facebook post on behalf of her father, Ruhel Islam, 42, as a message of hope, thanking the neighbors that tried to protect the restaurant.
"I am sitting next to my dad watching the news, I hear him say on the phone; 'let my building burn, Justice needs to be served, put those officers in jail,'" she wrote.
Hafsa stopped her car at a red light during a Door Dash delivery and watched from her car as George Floyd was arrested, not realizing until later that the man had passed away.
Ruhel, who opened in Gandhi Mahal 2008, empathized with the frustration the protestors were feeling.
"Our younger generation is angry, and there's reason to be angry," he told the Times.
His family watched the protests following the detainment and eventual killing of George Floyd.
Floyd became unresponsive as Officer Derek Chauvin applied pressure on his neck. Chauvin has since been charged with third-degree murder and second-degree manslaughter by state prosecutors, CBS News reported.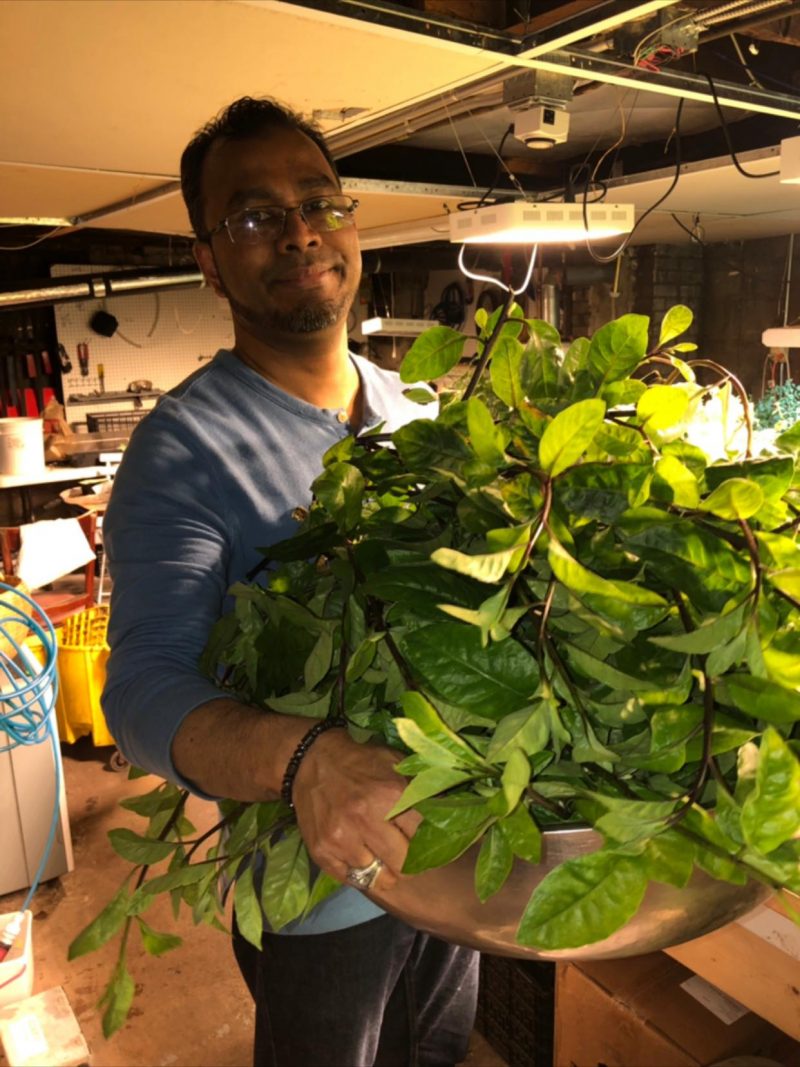 Ruhel says he experienced a similar movement as a result of a "traumatic police state" in Bangladesh, with two of his peers killed by police officers during a dictatorship.
The restaurant, which was named in honor of Mohandas K. Gandhi, had seen at least 200 people come and go as they opened their business as a makeshift field hospital last Tuesday.
"Sure, we had our business. Sure, we were trying to keep our kitchen open. But more than anything, we were concerned for our people," Ruhel's daughter said.
Rachael Joseph started a fundraiser for the restaurant to give back to them for their contributions and kindness to the community. She described how "heartbreaking" it was to see the community in such a state following the fire, she wrote in a Facebook post.
"They have been a refuge to the BIPOC community since George Floyd's murder and Gandhi Mahal is unrecognizable," Joseph wrote.
The fundraiser surpassed its $3,000 goal, raising over $64,000.
Feature Images via Gandhi Mahal Restaurant