A Kim Jong Un impersonator has ruffled some feathers after waving the unified Korean flag in front of the North Korean cheerleaders at the women's ice hockey match between Japan and a unified Korean team on Wednesday.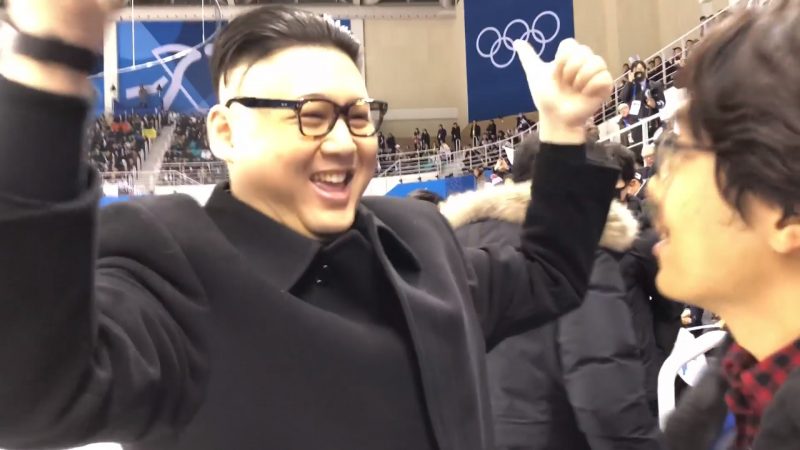 Only identified as Chinese-Australian Howard, the man happily waved the flag in front of the cheerleading squad, who seemed to respond cheerfully to the impersonator.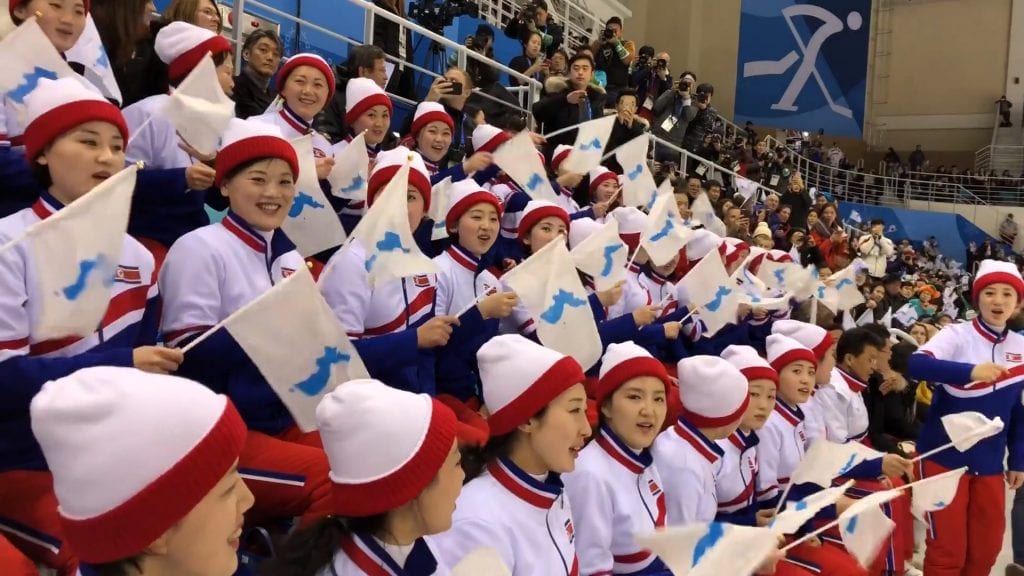 Unfortunately, he was soon considered to be belligerent by North Korean officials also in attendance, who then quickly ushered him away from the section.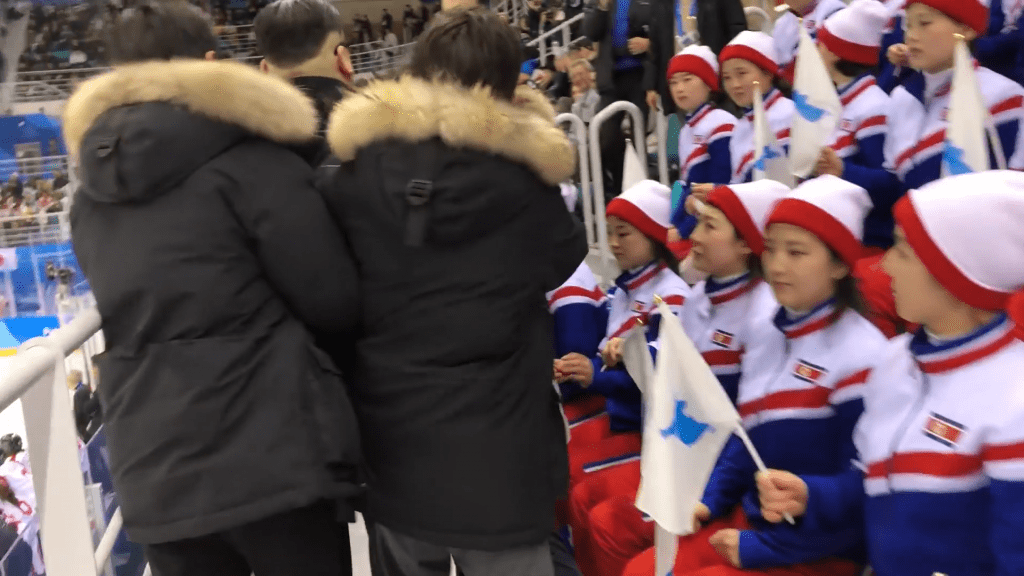 Howard posted the video to his FaceBook page with commentary.
This is one hell of an Olympics. This Kim Jong Un impersonator walked in front of the North Korean cheering squad at the Olympics, and boy were they not impressed pic.twitter.com/ch1aMwXQXg

— Brandi Saari (@brandilmelb) February 15, 2018
"I went to the women's 

Ice Hockey

 game between 

Japan

 and the united 

Korean

 team as the 

Dear Leader

. I managed to meet the 

North Korean

 

Cheering Squad

 who have been flown to South Korea as a propaganda tool for the NK regime."
哈哈哈哈 RT @InternetPalace: N.Korea cheerleaders' reaction to Kim Jong Un impersonator pic.twitter.com/0r9QOwC5Y4

— 略懂收发Email (@Hdsen) February 15, 2018
"Meeting them in the character of the Supreme Leader was quite a surprise for them and their reaction ranged from surprise, shock and even some mild giggling. They were having fun, however their North Korean "minders" wasn't a fan of my impersonation so
 I moved by force to the next section to cheer on the Korean team."
At the united Korea vs Japan womens' hockey game, an apparent Kim Jong-un impersonator starts dancing in front of North Korean cheerleaders. Apparent employees of the DPRK push him aside. He's now sitting nearby giving interviews (in English) pic.twitter.com/PeVJYtri5Y

— Vincent Bevins (@Vinncent) February 14, 2018
"It's been reported that I was dancing, however as you can see on this video this is not true, nothing against dancing but really I was just waving the flag."
Kim Jong Un impersonator now shaking hands as he is escorted out. pic.twitter.com/wou2MLCOrw

— Chelsea Janes (@chelsea_janes) February 14, 2018
"You can see the 1st half of the unedited version of whole adventure below. I will upload the 2nd half when I get escorted out of the arena by some what I am suspect are pissed off North Koreans or North Korean sympathisers."
Police have now surrounded and asked the apparent impersonator to come with him, he says his name's Howard, was just cheering and looks like this, and didn't commit any crime. Refuses to go with them. South Korea police apparently unsure what to do pic.twitter.com/pGzvV0ufcq

— Vincent Bevins (@Vinncent) February 14, 2018
This isn't the first time the faux Dear Leader made headlines at these Olympic Winter Games; at the opening ceremony, he and a Donald Trump impersonator turned heads for their uncharacteristic good sportsmanship and camaraderie, confusing those who didn't immediately understand they were acting.
This is great! A Donald Trump impersonator and a Kim Jong Un impersonator got together for this EPIC photo at the Olympics in South Korea! – per @ABC pic.twitter.com/DTkVT7TMOS

— Ed Krassenstein (@EdKrassen) February 9, 2018
As for his reasoning behind the stunt, Howard offered the following: "I'm not just a lookalike. I consider myself a satirist. For people that come from countries with freedom of speech, I think it's important to take the piss out [mock] of our leaders," he told Mashable.
What happened when a Kim Jong Un impersonator met North Korea's cheer squad? https://t.co/5gHKJnvH33 pic.twitter.com/XI7pVXLVz8

— Newsweek (@Newsweek) February 14, 2018
"The most feared weapon of any dictatorship is satire."
Featured Image via FaceBook / Kim Jong "Um" Kim Jong Un 김정은 Lookalike/Impersonator A貨金正恩 冒牌金正恩