The Ice and Snow World, a frozen theme park in Harbin, Heilongjiang, reopened for trial operation on Sunday.
Covering an expanse of 600,000 square meters (60 hectares), the theme park took 15 days to build using 110,000 cubic meters (3.8 million cubic feet) of ice and 120,000 cubic meters (4.2 million cubic feet) of snow, Xinhua reported.
The Ice and Snow World features more than 30 interactive entertainment areas and hundreds of events for tourists this 2019.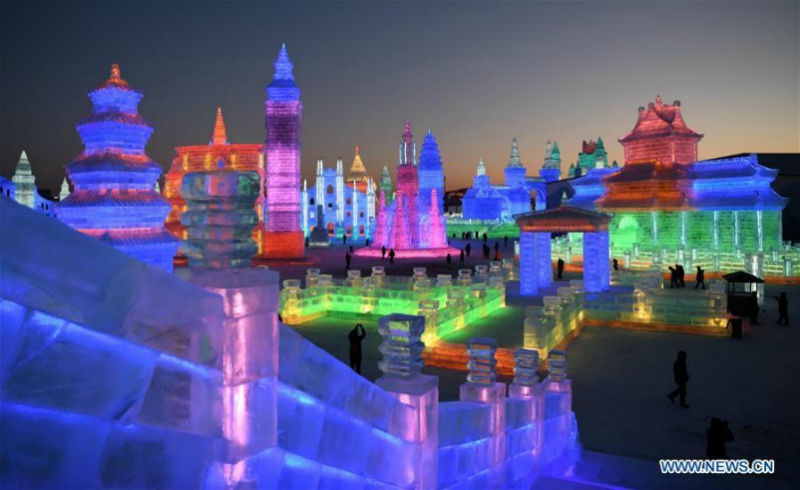 Popular ice and snow landscapes from previous installations are also presented in celebration of its 20th anniversary.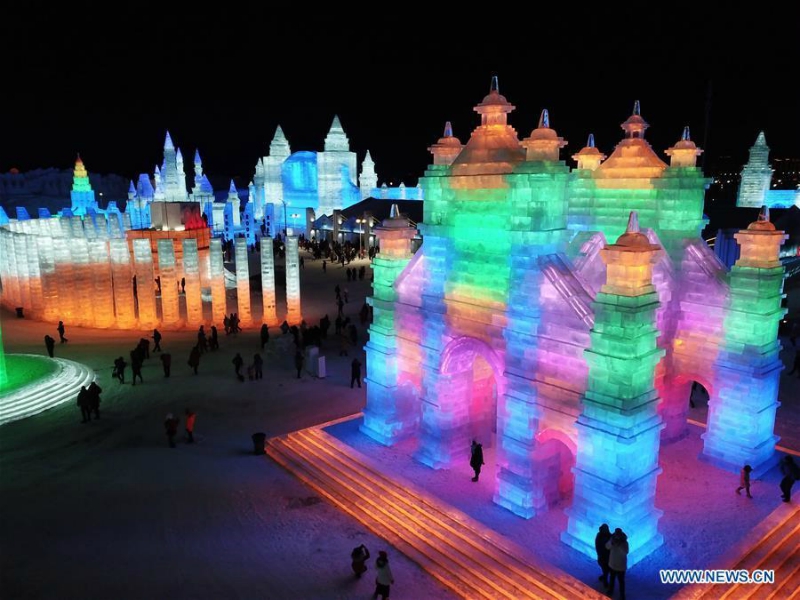 Tourists can use a queuing system app to plan their visit on chosen attractions.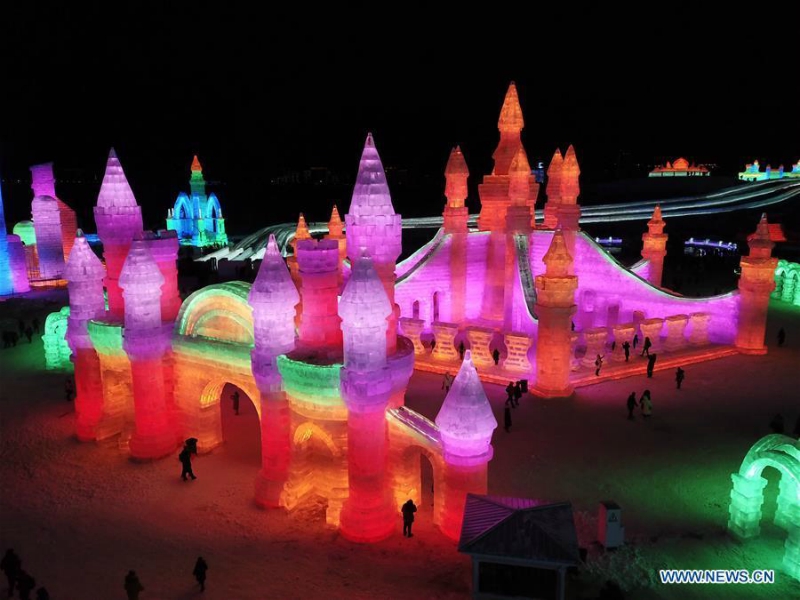 Commissioned by Harbin Municipal Government and sponsored by Harbin Cultural Tourism Group, the Ice and Snow World is regarded as one of the most important parts of the city's International Ice and Snow Sculpture Festival, which celebrates its 35th year.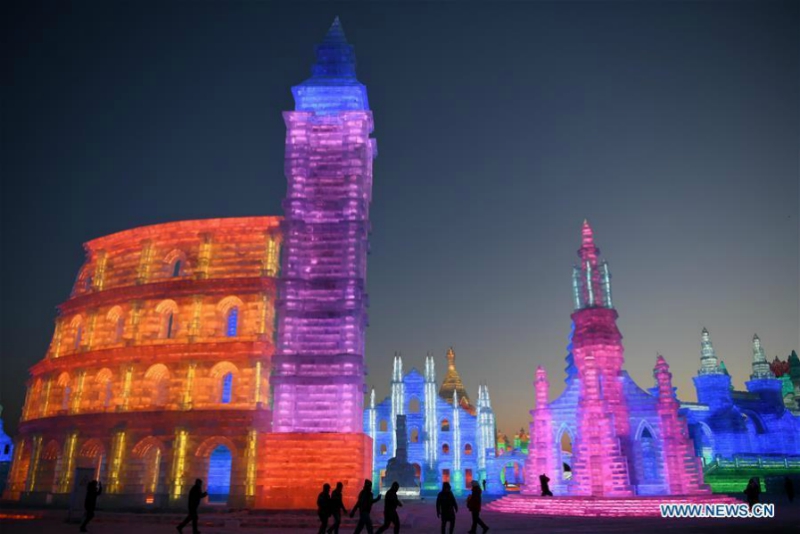 Since its inaugural installation in 1999, the theme park has been a world-class destination for winter extravaganza.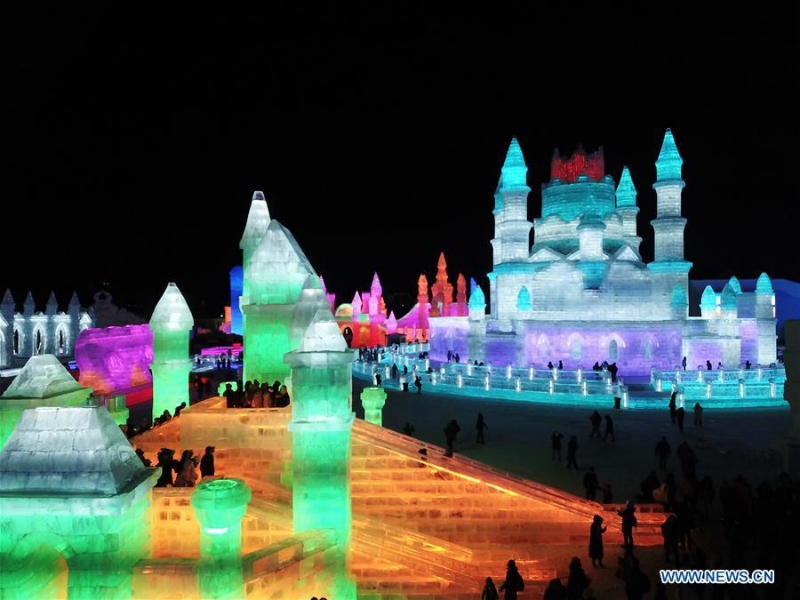 Harbin, known as China's "Ice City," also saw a record number of air passengers this year, CGTN reported. More than 20 million traveled through the Taiping International Airport — the city's sole airport — on Monday, nearly twice the figure from five years ago.
Check out more pictures inside the theme park: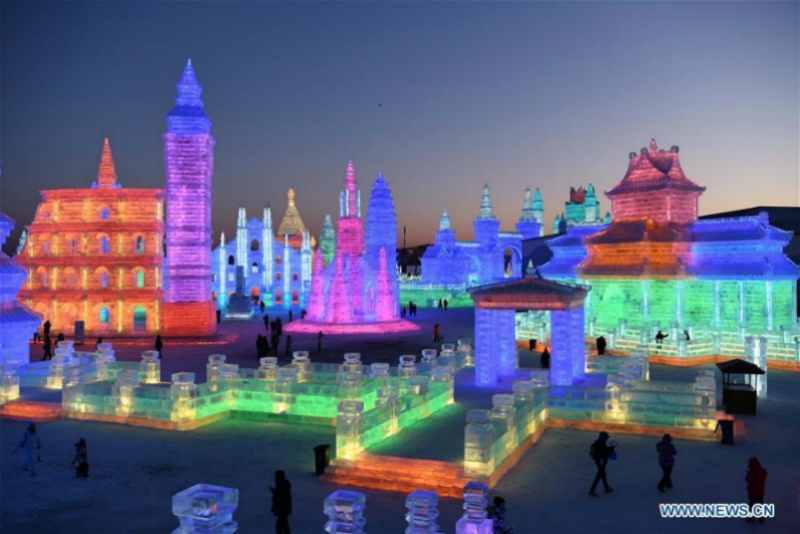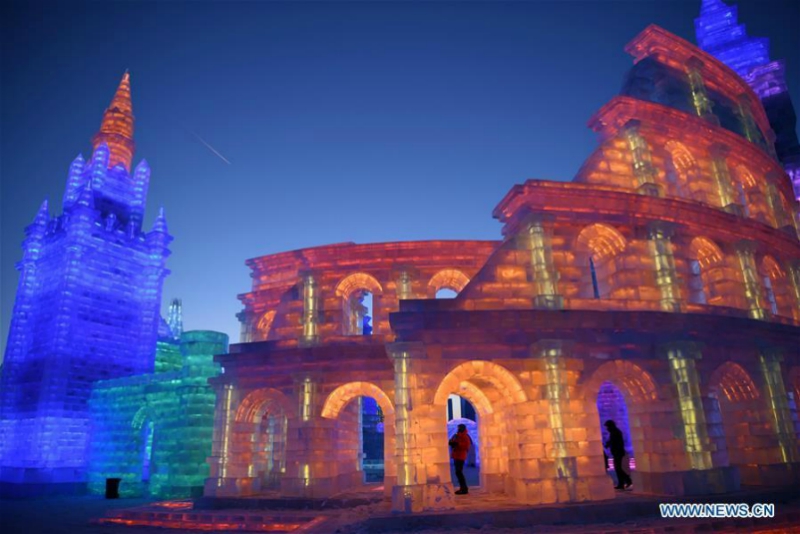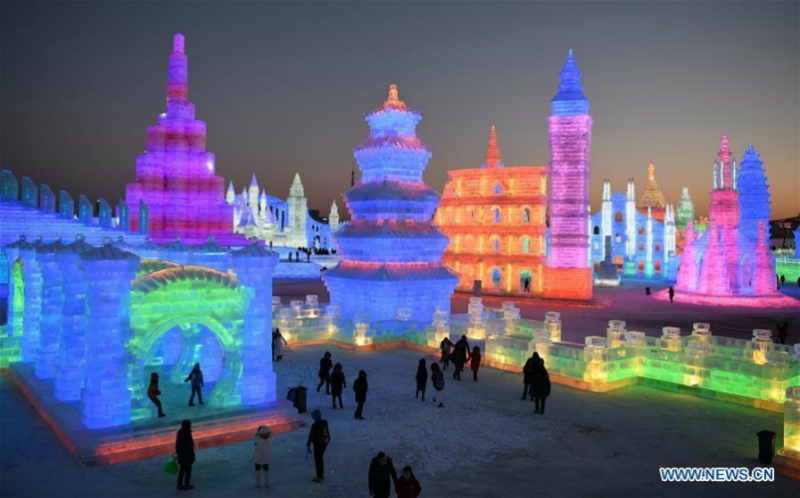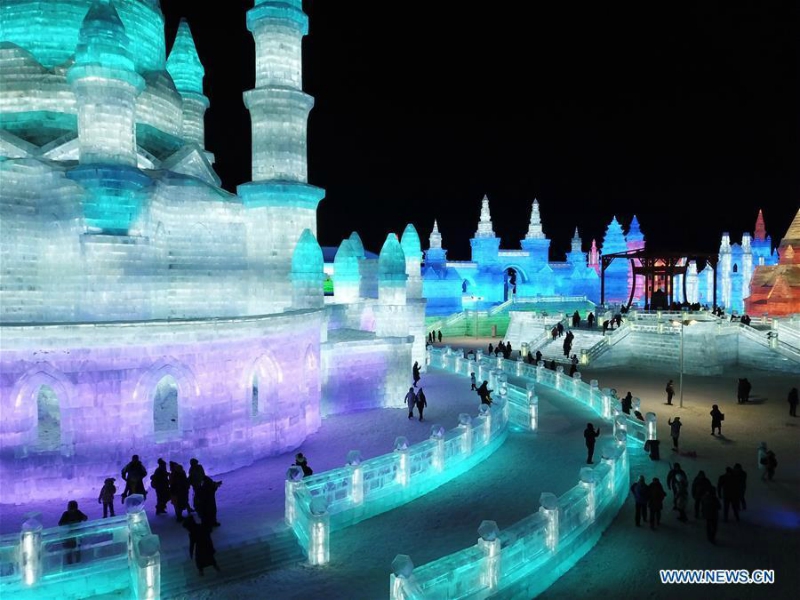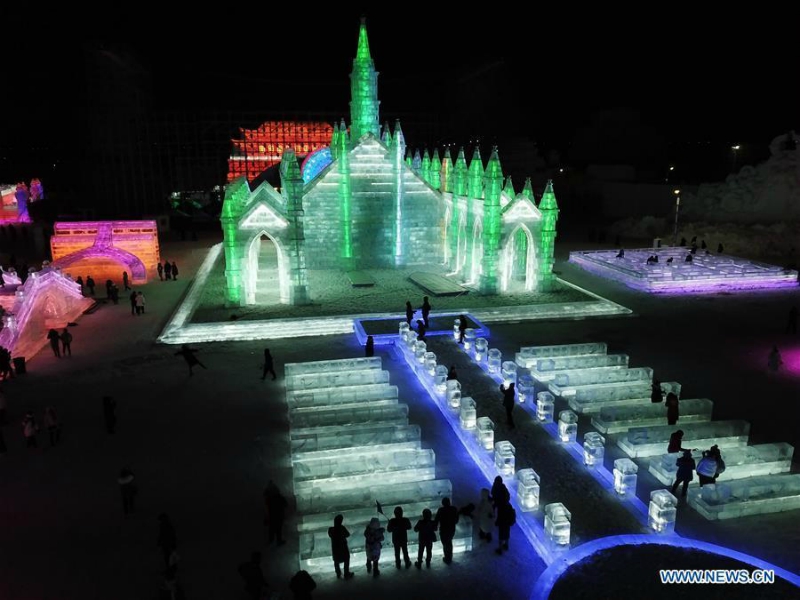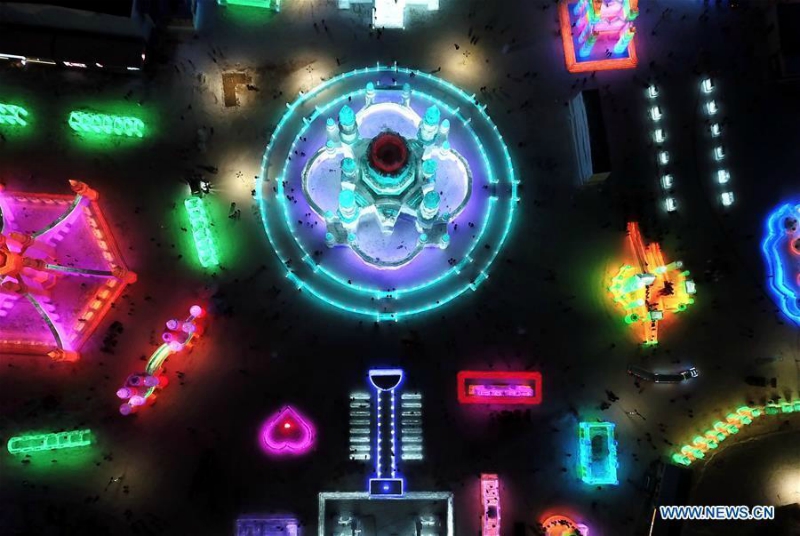 Images via Xinhua