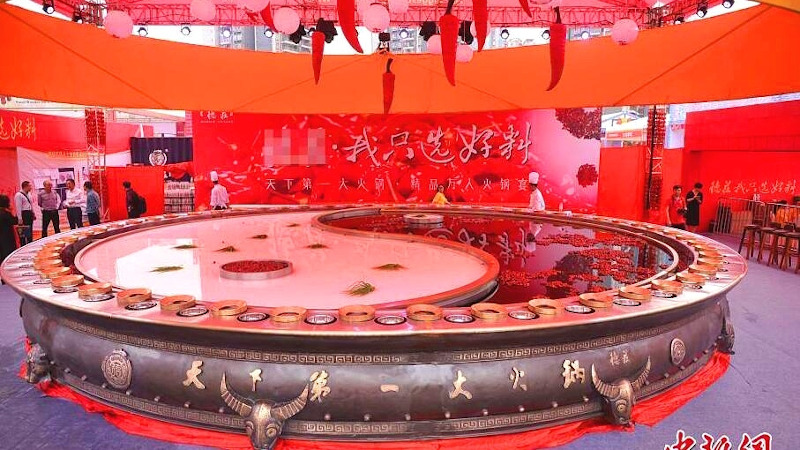 The exhibit consists of 56 small tripod pots that symbolize the unity and harmony of 56 ethnic groups in the country.
There is also calligraphy and paintings engraved on the two-flavor hot pot to show its history.
For its content, the pot would require 2,000 kilograms (4,409 pounds) of hot pot seasoning with 200 kilograms (440 pounds) of peppers and 500 kilograms of chili (1,102 pounds).
The pot also consumes 220 kilowatts of power while active and can serve 56 people at a time.
It would take five days to assemble the massive pot, which is due to arrive in Shanghai in eight pieces.
The world's largest hot pot is set for exhibit inside the expo's Intangible Cultural Heritage Hall in November.