Netizens have now given GOT7 member Jackson Wang a lengthy-yet-catchy moniker following his brief but lasting appearance at the 2017 MTV EMAs. The 23-year-old artist left a memorable impression on viewers after he was seen hanging out with former One Direction member Liam Payne during MTV's annual event.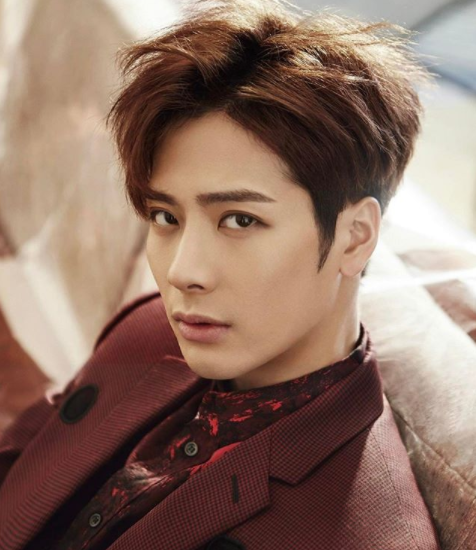 According to SBS, Jackson was invited to the 2017 MTV EMA event as the official ambassador of Greater China; of course, he wasn't remembered for that, as viewers took one look at him and decided he was simply too attractive for such a stuffy title. Instead, people are referring to Wang as "the hot Asian guy next to Liam Payne" after questions surrounding the Hong Kong rapper's identity started taking social media by storm.
#MTVEMA who's the hot asian guy in black?

— blm (@euminmichelle) November 12, 2017
Who was the hot Asian guy standing next to Liam btw? #MTVEMA

— Liesbeth🌍 (@LiesbethHBC) November 12, 2017
#MTVEMA oh my god guys I found that hot asian guy instagram 🔥 pic.twitter.com/NfJb9D9MIL

— Aimy ツ (@AimyCandy) November 12, 2017
everyone on the mtv ema tag is calling jackson "the hot asian guy" i love a powerful man

— ً (@96TEENAGER) November 12, 2017
[💚] People are asking who is that hot guy beside Liam Payne on MTV EMA.
Let's introduce this hot guy a.k.a #Jackson Wang to them by using #MTVEMA hashtag!
Let the world know this hot, adorable, charismatic, chic, and handsome guy — Jackson Wang! pic.twitter.com/M7CgK2KCiR

— GOT7_JYP (@GOT7_JYP) November 12, 2017
now JACKSON goes from :
*a kpop group member, ambassador of MTV CHINA*

to

*WHO IS THE HOT GUY BESIDE LIAM PAYNE*

😂😂😂😂😂 #JACKSONWANG #MTVEMA #GOT7

— coco💚jae (@coco_jaee) November 12, 2017
Pictures of Wang standing beside the former One Direction member exploded onto social media, prompting Twitter users to dub him as "that hot Asian guy". According to MTVAsia, Wang stood out as the "guy with the green highlighter" as he was spotted hanging with Payne at an on-stage bar just as singer Rita Ora was introducing the event's next act.
Jackson Wang,, the "hot asian guy next to liam payne" and "the guy with the green highlighter"
#MTVEMA pic.twitter.com/ftxU2YHUXK

— tiegan (@protectyugyeom_) November 12, 2017
Even the former One Direction member himself complimented Wang, calling him "a really nice guy."
He's a really nice guy

— Liam (@LiamPayne) November 12, 2017
Wang also returned the favor to Payne as he was spotted following the former One Direction member's Twitter account shortly after.
Jackson Wang just followed @LiamPayne ‼️#OneAhgase#MTVEMA#JACKSONxMTVEMA pic.twitter.com/40oYObbzU4

— ONE AHGASE (@OneAhgaseGot7) November 12, 2017
This isn't the first time a K-pop cutie has stolen the hearts of Twitter users following a music event aimed at English-speaking audiences — earlier this year, Jin from BTS rocked netizens everywhere as the guy simply known as "third from the left".
who's the third one from the left #BBMAs pic.twitter.com/g1x1UzQj8D

— alex (@CLASSICJAUREGUI) May 21, 2017
That wasn't the first time he made netizens swoon; back in 2015, he was dubbed the "handsome car door guy" at the Melon Music Awards.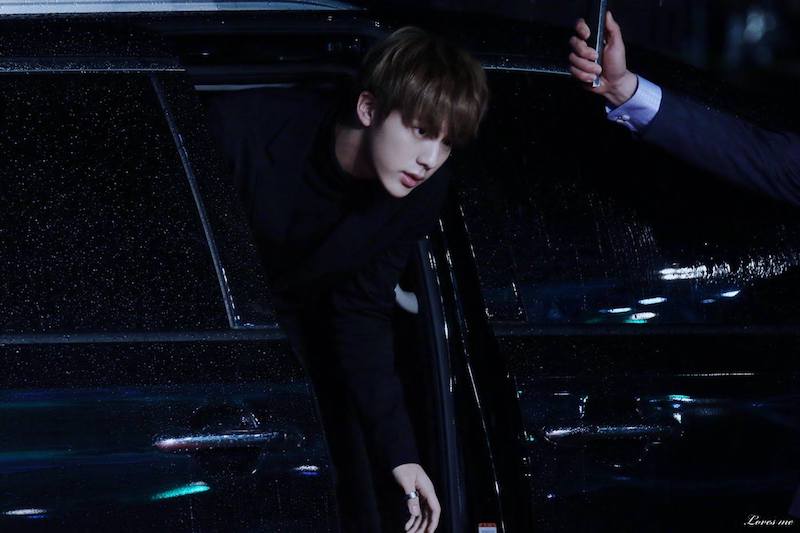 Check out the short clip of Wang and Payne below:
Feature Image via (Left): YouTube/Mika Angie | (Right): Instagram / jacksonwang852g7