A female reporter covering an international rugby tournament in Hong Kong was sexually assaulted by two foreign male audience members on live TV, but her boss found no reason to file charges. 
The victim, identified as Ms. Guo, reportedly wanted to press charges against the men but the executive director of her news company publicly stated that the incident was not a big deal.
Two men plant unwanted kisses on face of #HK #CableNews reporter during live broadcast at #Rugby7s. She says it's unacceptable & sexual harassment, her (male) boss says there's nothing to be done but to "laugh it off" #NotFunnyhttps://t.co/GeOVIAwmhA

— Yuen Chan (@xinwenxiaojie) April 9, 2018
Guo was covering the live finals game at the Hong Kong Sevens, a premier tournament on the World Rugby Sevens Series competition, when the assault took place.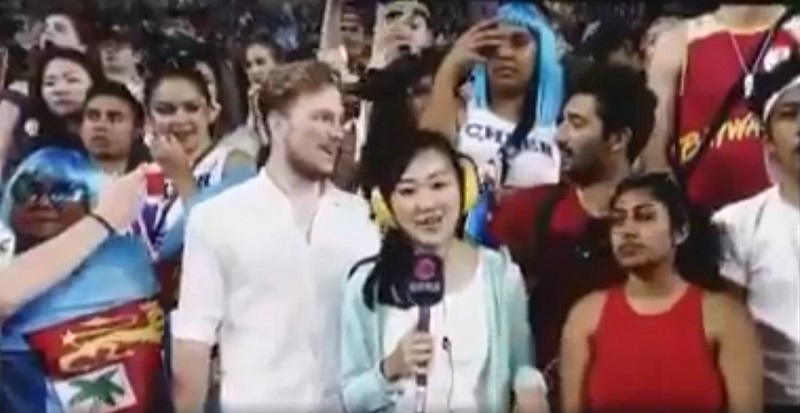 In the footage of the incident, Guo was seen delivering her report when she was suddenly kissed by two spectators from the stadium's bleachers.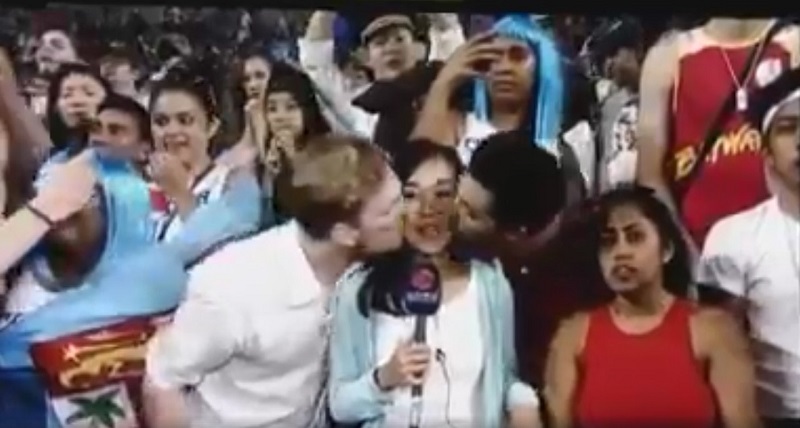 Despite the unwanted kiss, Guo kept her composure and continued doing her report.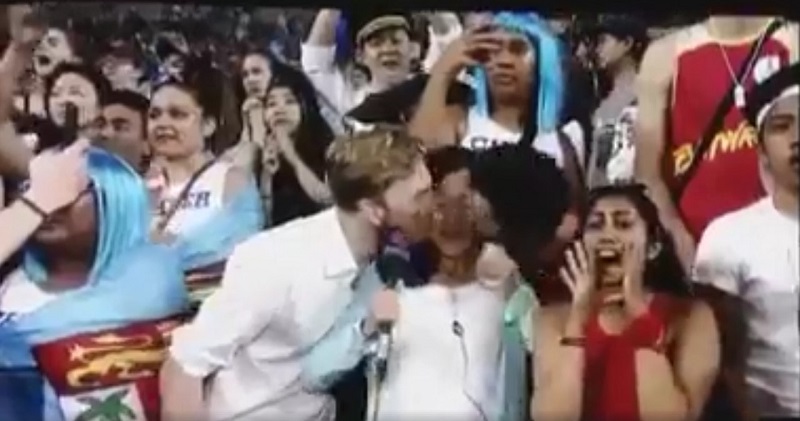 She would later reveal in an interview with HK01 that she felt helpless in the situation, noting that she did not find it amusing at all.
Guo described the unwanted kiss as an "unacceptable behavior."
Zhao Yingchun, the cable television news executive director, stated that they are not planning to pursue an investigation, saying that the incident should just be taken lightly.
"Everyone understands that at the time, the Southern Anhui stand was basically a carnival. Even if it happened, everyone laughed," he was quoted as saying.
The clip, which was broadcast live on Cable News at 7:00 pm Sunday, has sparked some discussion on local social media, with many expressing their disgust on the incident and the cable station's response.
Guo also uploaded the video to her Facebook account later that night, describing that she remained calm and collected as she was already physically and mentally tired at the time.
Feature image via HK01