Porn sites in Hong Kong are making a political stand by temporarily shutting down on Wednesday to encourage people to go out and join the massive protests.
Hong Kongers first flooded the streets on Sunday to express their protest against an extradition bill that would allow criminal suspects to be sent to mainland China for trial.
Hongkongers promised they would be back when the police cleared the scene of #OccupyHK. They did, in 2019. #extraditionbill #Occupy2 @SCMPNews pic.twitter.com/OCA1pRZIMr

— Jeffie Lam (@jeffielam) June 12, 2019
The bill was scheduled for its second reading in parliament on Wednesday, but demonstrators began gathering around the building on Tuesday night. Since then, the crowd has only grown larger and larger, blocking all traffic in the area.
Hong Kong at 10:15 a.m., June 12, 2019. Protestors have, once again, overwhelmed a key road in the center of the city as part of protests against a proposed extradition law. pic.twitter.com/uLdARIBdIz

— Natasha Khan (@natashakhanhk) June 12, 2019
Over 100 Hong Kong businesses temporarily closed up shop on that day, allowing their workers to partake in the exercise. Local porn sites joined retail shops, law firms, and other businesses in expressing their support of the strike.
On Tuesday evening, users of porn website AV01 were greeted with a message stating that if they are not happy about the change, answers can be sought by going to the Legislative Council the next day, reports Shanghaiist.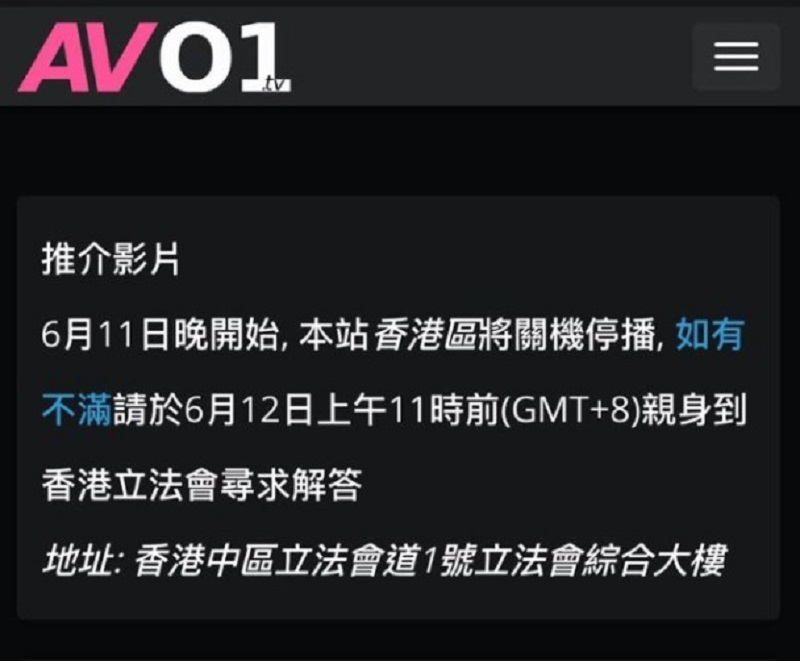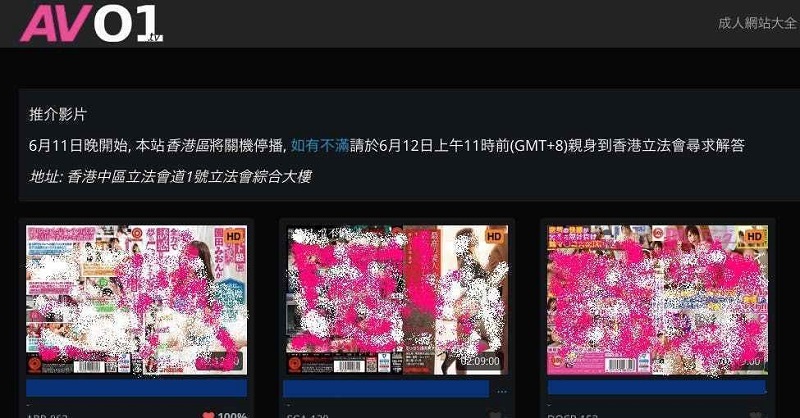 Another site, ThisAV, had earlier called upon its users to attend the "life and death" protests instead of "playing" on the internet.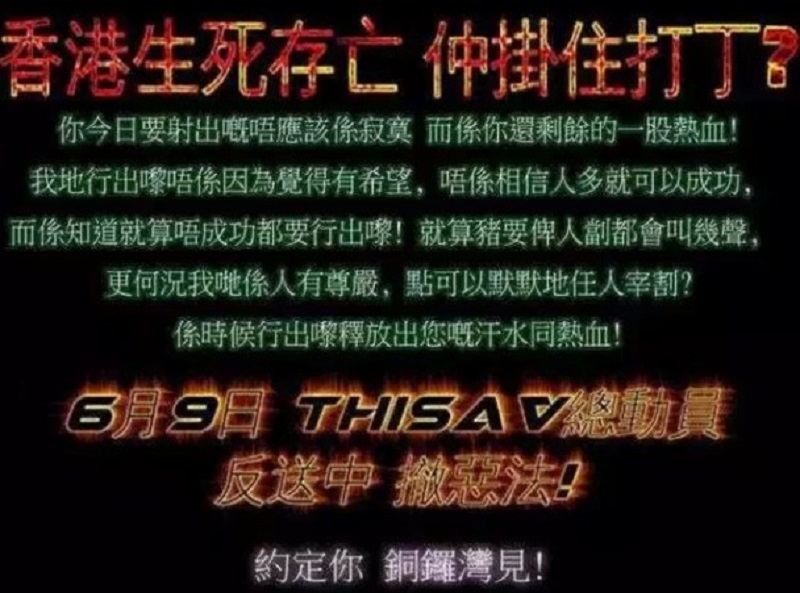 According to organizers, over a million people turned up to the march.
While both sites are ccessible now, AV01 has posted a message reading: "If you are a Hong Kong police officer, relative, or supporter, please leave this site."
Featured image via Liberty Times