A high school in Henan province, China is being criticized for a rule that segregates male and female students in the cafeteria as part of its clampdown on student romance.
A member of the Suiping County No. 1 High School confirmed that the rule was developed to prevent students from having a romantic relationship with each other, according to South China Morning Post.
A point system was also implemented and is categorized into two types of behaviors: one that is encouraged and one that is prohibited.
Students who lose 25 points will automatically be expelled from the school, a female student revealed.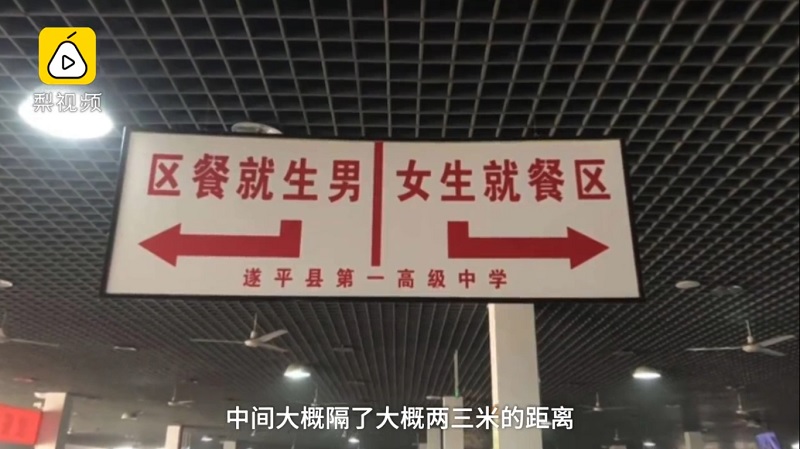 Banned behaviors include holding hands — whether the students are of the same gender or not — and being alone together.
"If students have physical contact, or two students – whether of the same gender or not – walk together, they would be considered as having a romantic relationship," said the pupil, whose name was not revealed.
The students are also banned from taking a bag on campus to prevent the usage of electronic devices as well as bringing snacks that the school finds inappropriate.
"Is it wrong to have budding romances?" a user on Weibo said. "Shouldn't a normal kid have emotions during his growth? You should give advice and communicate with them, not damage human nature by such extreme ways."
"I'd suggest the school simply be divided into two campuses, one for girls and one for boys. This surely would be more effective," another user wrote in the comments.
Featured Image via Pear Video