Local police are now investigating the murder of 57-year-old Hieu "Charlie" Ly after he was shot and killed at his liquor store in San Jose, California during a robbery late Monday night.
Officers responded at 10:53 p.m. to a report that a man was shot and killed inside Jim's Liquor Mart, a store that has been owned by Hieu Ly for 10 years, on South White and Quimby Road in San Jose.
"My son woke me up at midnight and said my brother had been shot," his brother, Hao Ly, told ABC News.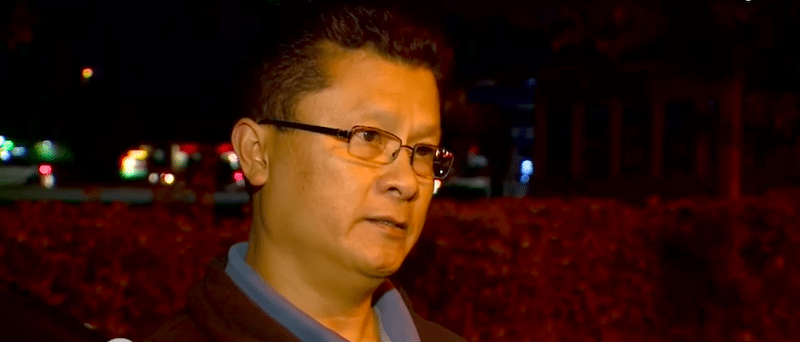 Responding officers found Hieu Ly suffering from a gunshot wound. The father of four sons was pronounced dead at the scene, according to police.
The gun-wielding masked suspect reportedly walked in and demanded money, and when Hieu Ly refused to hand it over, the suspect opened fire at the liquor store owner's chest, in front of his wife.
"My brother, he said, 'No'," Hao Ly told NBC News. "He stand up and he said, 'No,' and the guy shot him in the chest."
Neighbor Lesley Davis called the man "tough as nails" and referred to a "Wall of Shame" that Hieu Ly had created.
"When you stole out of the store, he would put your picture up here and you weren't allowed back into the store," Davis explained.
Others in the neighborhood have described Hieu Ly's death as a loss for the entire community.
"He was well known with a lot of people around here and he was a respected man," neighbor Sukh Ber Singh told the TV station.
A suspect has yet to be identified at this time and a motive for the shooting, San Jose's 17th homicide of 2017, remains unclear, according to police.
The community has since started a GoFundMe campaign to raise money to support the family.