Christian. Rapper. Woman.

Mother. Korean-American. Adoptee.

HeeSun Lee

is no stranger to stereotypes; instead of letting them defeat her, however, she's risen above them, dismantling them one by one through her music.

"I'm Asian, female, and I rap about God and positive things," said Lee. We spoke over the phone late at night after she had put her kids to bed. "A lot of the things I represent are not common and are not really seen in hip hop."

That statement couldn't be more true; an Asian-American woman in rap is an anomaly, let alone one who raps about God, motherhood, and her experiences as an adoptee searching for a connection to a distant identity.

But that's Lee for you: an anomaly — a unique individual whose life experiences are truly one of a kind. Her birth parents, who were unable to raise her, put her up for adoption in their home country of South Korea. She was later adopted by a Chinese-American couple.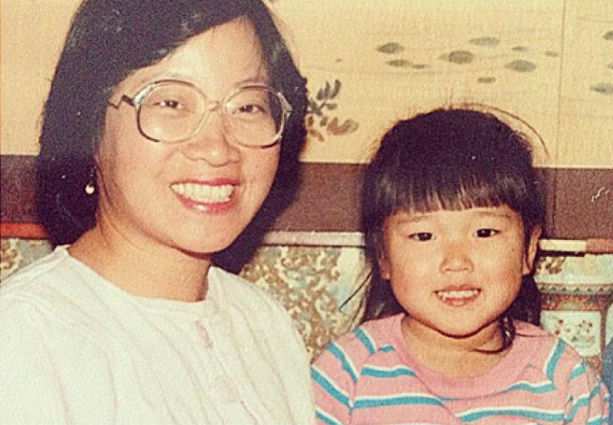 Lee said her parents never hid her roots from her. "I always knew that I was Korean. My parents always told me, they were very open. I guess I took it for granted, because looking back on it, I think it would have ruined me if I hadn't been told or if I was lied to. I think I would have been so mad if I hadn't have known. That's someone's identity."
In fact, her Korean name, HeeSun, was given to her by her foster parents. "It's the name that I was born with," she said. "Lee is my Chinese last name that I grew up with, so I combined the two."
Lee's path to rap and hip hop began when she was just fourteen years old. "I used to write a lot. Poetry, short stories, books… but writing poetry was especially one thing that I had always been into.
"During high school, my grandmother lived with me. I was very close to her, so when she got sick it was a really hard time for me and my family. One day, one of my Korean friends invited me to church. I had never really been into religion before, but my friend kept asking me to go with her to her church. I had always declined, but once my grandma became sick I thought I'd find comfort in going. It completely changed my life. I found God — I found my purpose.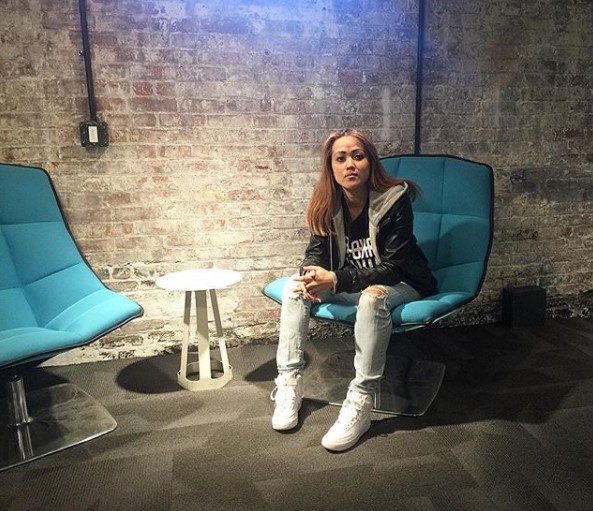 "After that, my writing changed. I started wanting to write more about my life, my feelings, and my purpose, and what I ended up putting on paper was all about God. I combined my life experiences with God and my faith, and that's what my poetry evolved into. One day, I just kind of thought 'what if I take this poetry, these lyrics, and rapped them?' So I tried recording myself rapping along to other people's songs to see if I could do it, and it all came together."
Subscribe to
NextShark's Newsletter
A daily dose of Asian America's essential stories, in under 5 minutes.

Get our collection of Asian America's most essential stories to your inbox daily for free.

Unsure? Check out our Newsletter Archive.

With her faith and her poetry, Lee entered the Christian rap and hip hop scene, where she flourished for over a decade. As she got older, her roots started becoming more important to her. "I've always done Christian hip hop, rap, and related genres, but, despite my heritage, I never got into the Asian scene. I'm still not sure what sparked this, but as of two or three years ago, I started taking interest in my own culture."

Using her talents, she thought music would be the best way to connect to her heritage. "I started reaching out to other Asians in the hip hop/rap scene just to see what would happen. Through other people in the industry, I found out about 'Show Me The Money', a Korean TV show where rappers compete, like 'American Idol'.

"I remember thinking it was cool, you know? Like here's a great way into my culture, country, and things I hadn't known before. That's how it all kinda started. Eventually, I was invited to participate."

Somewhere, in the midst of it all, there was talk of possibly finding Lee's birth parents through the show. "The show was putting stuff up on Instagram, and I got a lot of love; I guess the producers noticed the feedback, so they contacted me and asked me about my story. When they heard everything about me, they asked if they could feature me. I thought it couldn't hurt — it's a great platform, right? — so I said yeah."

So Lee, with her children in tow, flew to South Korea — the first time she'd been back since being given up for adoption — to participate in the show, connect with her roots, and, just maybe, find her birth parents.

"They really wanted me to do well," she said of her time on Korean television. "They gave me a lot of chances, tried to help me learn Korean. They really cheered me on." Unfortunately, her inability to speak Korean made it impossible for her to continue far, and she was out after three rounds. "I had hoped to spend more time there to get to know my identity, and it would have been pretty cool to find my parents." Still, she valued her time spent on the show and in the country of her birth. "I was happy to connect."

While Lee still celebrates her faith through her music, she's explored other parts of her identity in her songs, characterized by her movement (and hashtag), "Breaking Stereotypes"."It's my whole persona," she said. "People don't want to conform, they want to break stereotypes. I wanted to push that further.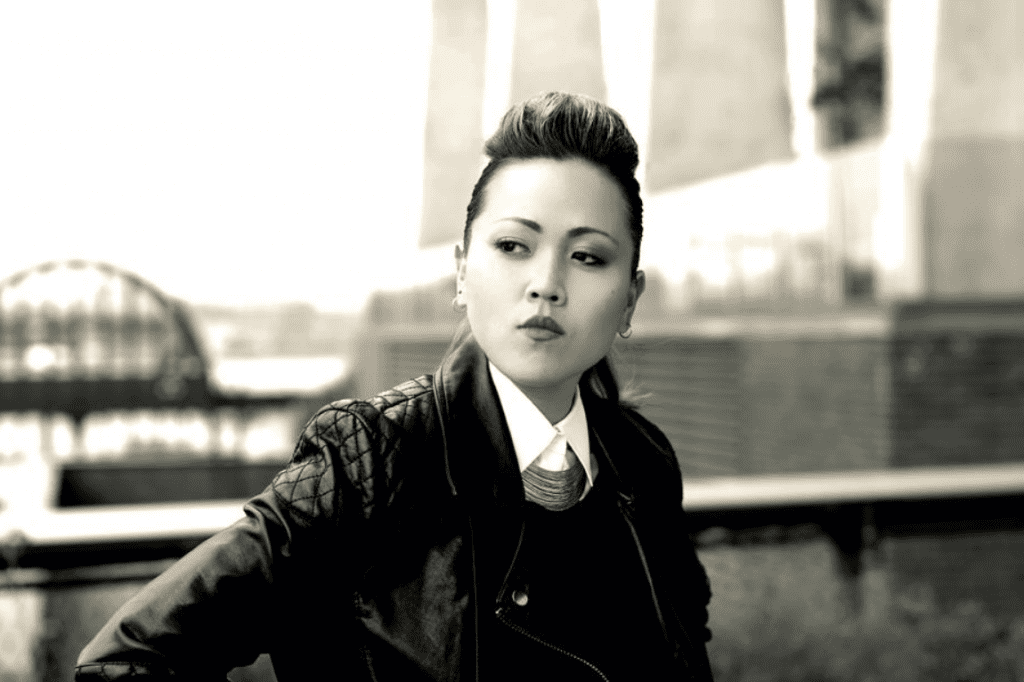 "I'm doing this because I love it. I'm daring, and I'm going against the grain in order to be someone better, different, and to challenge the typical mindset. I've gotten a lot of positive feedback, especially by other women — many of whom aren't even Christian."
Non-Christian women liking Christian rap? Interesting.
"Right? It's great. They come up to me and tell me that they've never heard positive, respectful hop hop from a woman. It's making an impact. Not that I'm starting something new, but I'm trying to spark the mindset of someone else who wants to do it as well."
Speaking of breaking stereotypes, she also wears her motherhood badge with pride, calling herself a MommyRapper. "It's pretty to the point," she said of her descriptive hashtag. "I'm a mother and I rap. I put it together because it's so simple, but it makes sense."
"There are so few of us out there who are mothers and rap. I get it, it's a lot harder when you have kids. There are not many females who are mothers, rappers, and are successful. Eve stands out as one of the few. That's why I think it's a great hashtag because it's challenging that old school mindset that you can't be a mom and have a career or pursue your dreams. Yeah it's hard, but breaking stereotypes is always hard. You can do both."

To prove this mindset, Lee has added another task to her already full plate – VLogging her life as a Mommy Rapper. "It's to show people what I go through in my day to day, taking care of kids but rapping."

Although Lee has learned to embrace her Korean identity, it's been an uphill battle. "I'm still working on it. All my life I knew I was Korean, but it wasn't until high school that I met other Koreans. It was a culture shock for me. People told me I wasn't Korean because I was not from a Korean family and it bothered me. I let it get to me. I was mad, you know? Mad at the world, blaming Koreans for what my parents did to me.

"After I grew up, I started reading up on Korean culture. I started embracing it in an attempt to self-heal. I tried to get through it myself and not believe or think what other people would have me think. In doing so, it made me more proud to understand my culture, and after going to Korea, I was able to embrace my country and my identity."

After working through her past, Lee is now looking forward. "Now that I have kids, I want to give them the opportunity to always be open about who they are as full Koreans. I brought them to Korea with me, and I can say that they can say they saw their country. It's a step. I feel like I matured and am embracing it. I'm taking it one step at a time.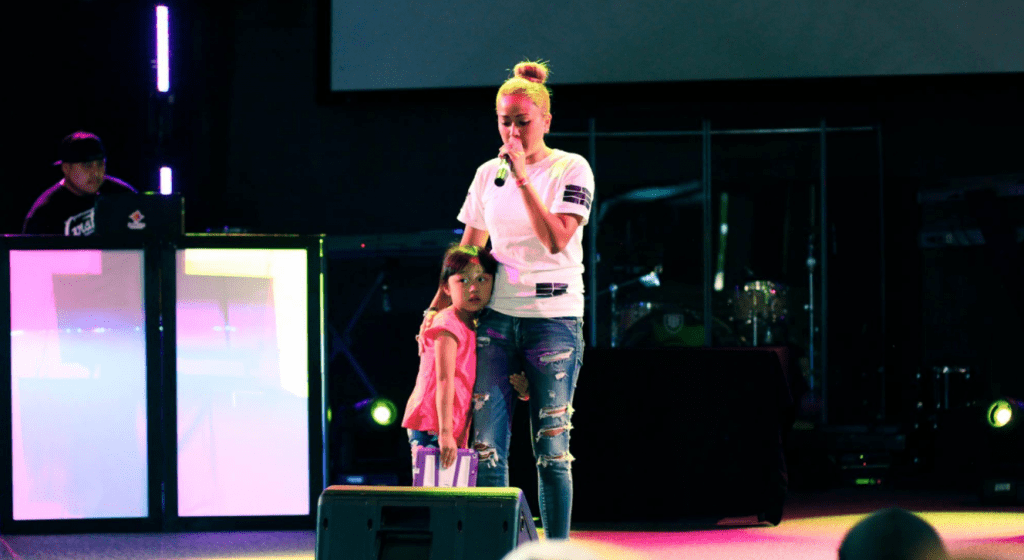 "My family, my kids, I want them to be proud of what I'm doing. I see them and I think 'I can't give up'."