In a touching commemoration of South Korea's Teachers' Day, Korean Nigerian model Han Hyun-min visited his third grade teacher to express gratitude for the support she had given him.
Han, 20, has been modeling in South Korea for five years. He attributes part of his success to Teacher Lee Young-hee, whom his mother describes as his "lifesaver."
As a biracial child in a largely-homogenous society, growing up did not come easy for Han. He especially had it tough in first and second grades, when even his own friends rejected him.
"Grades 1 and 2 were hard. My friends didn't want to be partners with me [in class activities]. I couldn't adjust and fought a lot," Han said on KBS 1TV's "Love on the Air."
"People made fun of me and I feared being viewed as strange. I even received treatment for depression. My mom had a really hard time."
During this period, Han's mother received phone calls from the school every day. At one point, a teacher even told them — in front of other children — that he should be sent to an alternative school due to his failure to adjust.
Han started receiving psychiatric treatment after he complained of feeling a "spider" on his body, his mother said.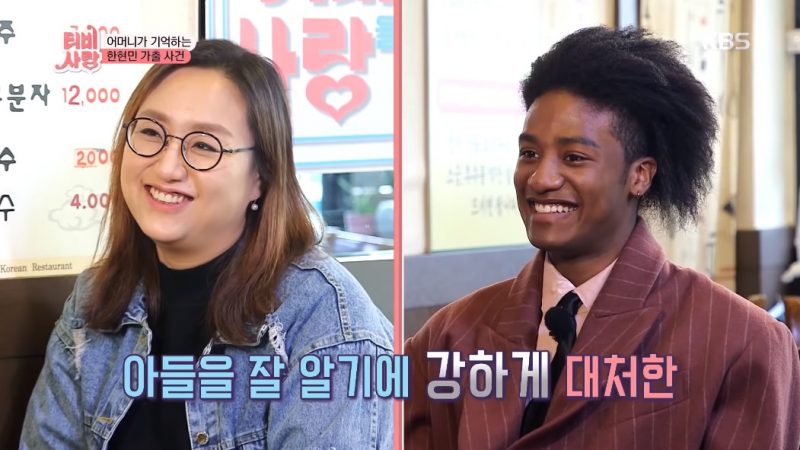 However, life became much easier for Han by third grade, when he met Teacher Lee.
"I felt like Hyun-min had found stability. She is our lifesaver," his mother said.
According to Han, Teacher Lee approached him without judgment, treated him like every other student and supported his then-dream of becoming a baseball player.
"To commemorate Teachers' Day, I want to give her a carnation," the young model said.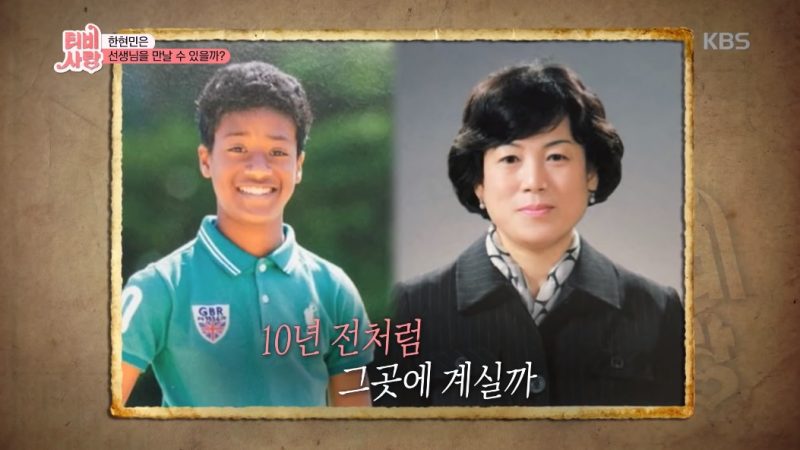 The "Love on the Air" episode aired on May 15 in time for South Korea's celebration of Teachers' Day. Han returned to his former school to meet Teacher Lee.
In an emotional reunion, Han greeted Teacher Lee with a hug and bowed down in respect.
"Your appearance has not changed. Your smiling eyes are worth a million dollars," Teacher Lee told Han. "I'm watching all the programs you're appearing on right now."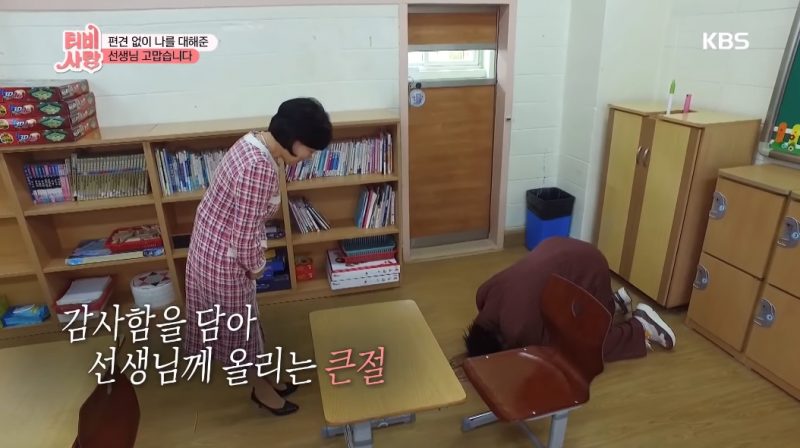 Teacher Lee then expressed how proud she is of Han's achievements. She also recalled what drew her to him in the past.
"Even just 10 years ago, there was a lot of prejudice against multicultural families. I had a lot of thoughts like, 'He is a child who needs a lot of warm attention,' and 'What can I do to make him feel welcome in my arms?'"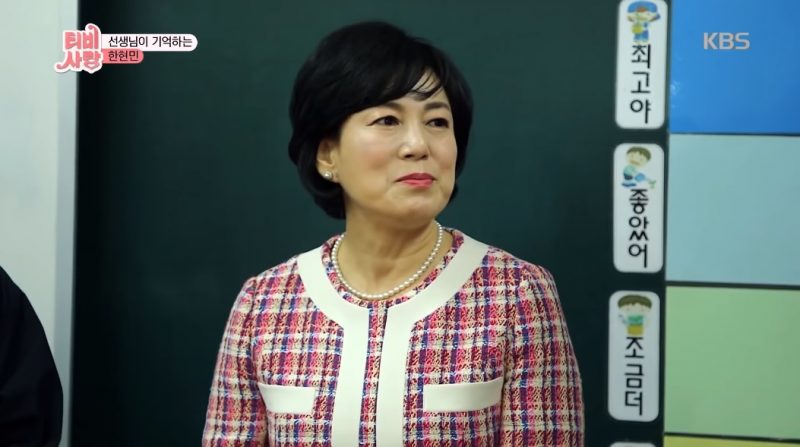 Han's mother also thanked Teacher Lee over a video call.
"If it wasn't for you, Hyun-min might not have graduated elementary school. It's all on you. I hope to meet you again one day."
Feature Image Screenshots via @h_h_m0519 (left), KBS HUMAN: 뭉클티비 (right)