Eagle-eyed hackers and data miners reportedly discovered a hidden NES emulator for the 1984 video game "Golf" inside the Nintendo Switch. Unfortunately, those who have already updated the device may not be able to play the game anymore.
The first hint that something was tucked away inside the Nintendo Switch surfaced when forum user Setery posted his mysterious experience with the console on GBATemp in July.
"I had this really odd experience with my switch that when I had left and returned to it, NES Golf was on my screen. I played it and it played normally," he wrote.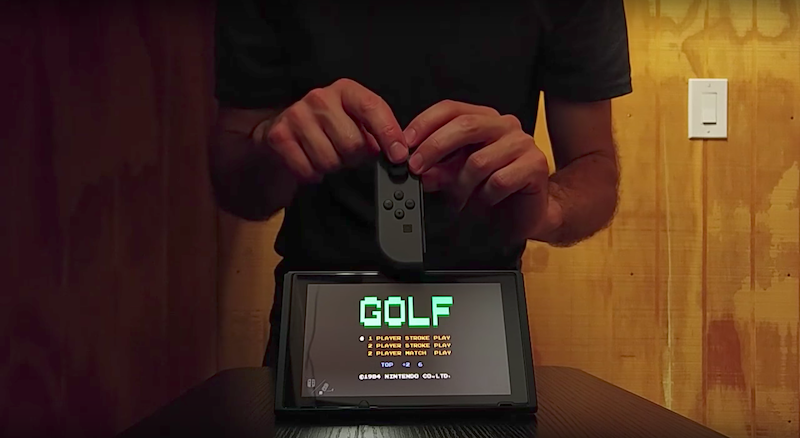 At first, Setery got frustrated after he failed to record his experience with the Switch and the NES emulator for "Golf." Other people had trouble believing Serety's claim, but it wasn't until recently when everything resurfaced that more hackers supported his claims.
According to Ars Technica, Yellows8 and several other hackers tried to dive into the code of Nintendo Switch. There, they discovered weird code lines like the "flog" — quite possibly the opposite of "Golf" — app was somehow associated to "titleID(nes-emu)."
qlaunch uses the flog titleID(nes-emu), unknown what for.

— yellows8 (@ylws8) 22 July 2017
Because of the increase in numbers of hackers jumping to crack the mystery, more and more people are now believing there is a hidden, free Nintendo Switch game inside the console.
Many fans attempted to debunk how "Golf" launches on Switch by trying many different angles like battery percentage, overheating or even to RAM usage, but to no avail.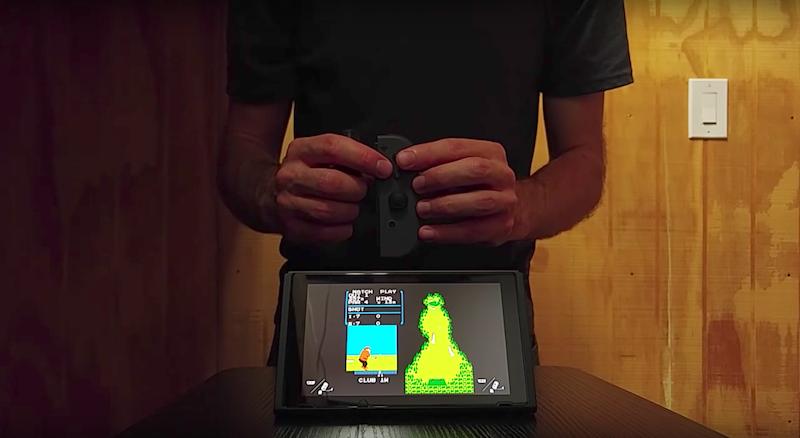 Some hackers eventually reportedly cracked the code on how to actually trigger the launch of the NES emulator on the gaming platform. As it turns out, the only way to unlock it is to do a "secret motion" using the joycon. This "secret motion" is the same gesture that Satoru Iwata, the late Nintendo CEO and key figure in the company's history, used in his "Nintendo Directs" appearances in the past.
"To trigger golf you need to set system date to 11th July (date when Iwata passed) then do a joycon-motion (probably a golf swing?)," one of the hackers, Plutoo, wrote on Twitter.
To trigger golf you need to set system date to 11th July (date when Iwata passed) then do a joycon-motion (probably a golf swing?)

— plutoo (@qlutoo) 18 September 2017
Iwata passed away on July 11. He was also the developer of the 1984 NES game "Golf," which makes this Easter Egg a tribute to the legendary game developer.
Unfortunately, it's nearly impossible to launch the game without resorting to hacking. The Easter Egg was only made available on the console on the anniversary of Iwata's death. But some were pretty lucky and managed to make the game work. Watch the video below and be amazed.
It is still unclear if "Golf" will get unlocked again on July 11, 2018. Nintendo has yet to officially release a statement regarding the hidden gem inside its Switch console.
Featured Image via YouTube / fire3element