A life-sized Gundam in Japan has performed new movements on video last week.
Modeled after the RX-78F00, the robot will be the star of Gundam Factory Yokohama, an amusement park slated to open at Yamashita Pier later this year.
The robot stands 60 feet (18.2 meters), weighs 25 tons and moves at an angle of 24 degrees.
In its latest testing, it carried out specific actions such as kneeling, moving its fingers and pointing to the sky.
実物大ガンダムを動かすプロジェクト
「ガンダム GLOBAL CHALLENGE」
・2歩踏み出す
・しゃがんで立膝
・立ち上がる
・右手を突き上げ、人差し指
・しゃがんで立膝
・バックステップでドックへ戻る
・手首の回転の指の可動
以前と違い、今回は爪先の動作まで確認できる位置より(速度加工済み)#GFY pic.twitter.com/JgwGILe2d5

— よっくん (@yoshi115t) September 21, 2020
The robot also showcased its ability to turn its head and open up its eyes toward spectators.
Construction of the mecha giant started in January in the Port of Yokohama, where it will remain until the theme park's launch.
実物大ガンダムを動かすプロジェクト
「ガンダム GLOBAL CHALLENGE」
両眼が発光した状態。
黄色とオレンジが交互に発光していました。その発光速度が分かるムービーがこちら。
展望デッキ?に向けて首を傾げているところから正面向きになる様子は4倍速に加工してあります。#GFY https://t.co/GaVLQAQY3F pic.twitter.com/bN7ST6AC7R

— よっくん (@yoshi115t) September 21, 2020
The Gundam model will be stored and maintained in a Gundam Dock, while users can watch it up-close from the Gundam Dock Tower.
The theme park will also feature a Gundam Lab, an entertainment complex housing various shops, cafes, communication spaces and educational exhibitions.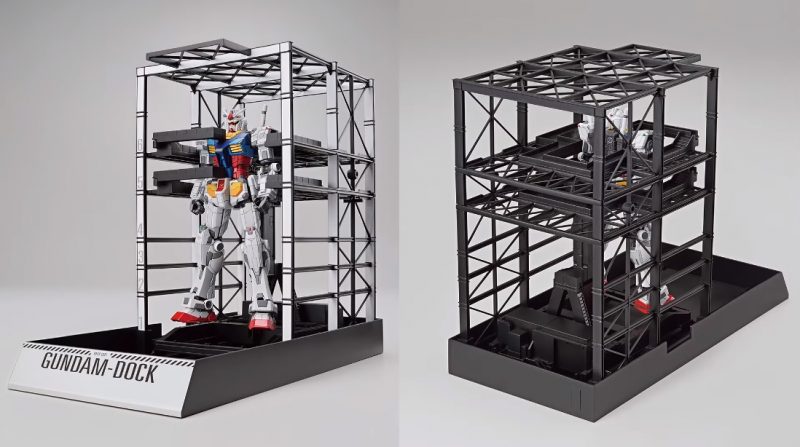 Gundam Factory Yokohama was originally scheduled to open in October but was delayed indefinitely due to COVID-19. A Special Experience preview event in July was also canceled.
"This decision was made to ensure the health and safety of our fans and employees in response to the worldwide spread of COVID-19. We apologize to all of our fans who were looking forward to our grand opening and ask for your understanding," the organizers said.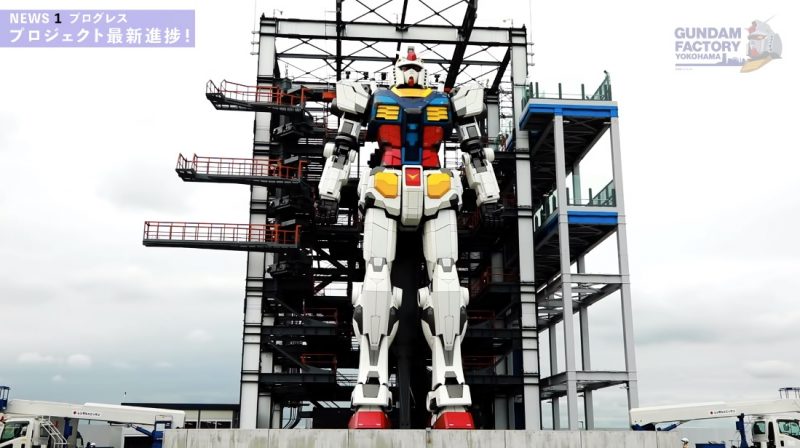 For now, prospective visitors will just have to wait for updates.
"Alright. Moving to Japan and getting surgery to become a Gundam pilot. See ya later," one Twitter user wrote.
Feature Image Screenshots via @yoshi115t