A woman in China was applauded by social media users for saving her husband's "Mobile Suit Gundam" collection following intense flooding in Chongqing Municipality, China.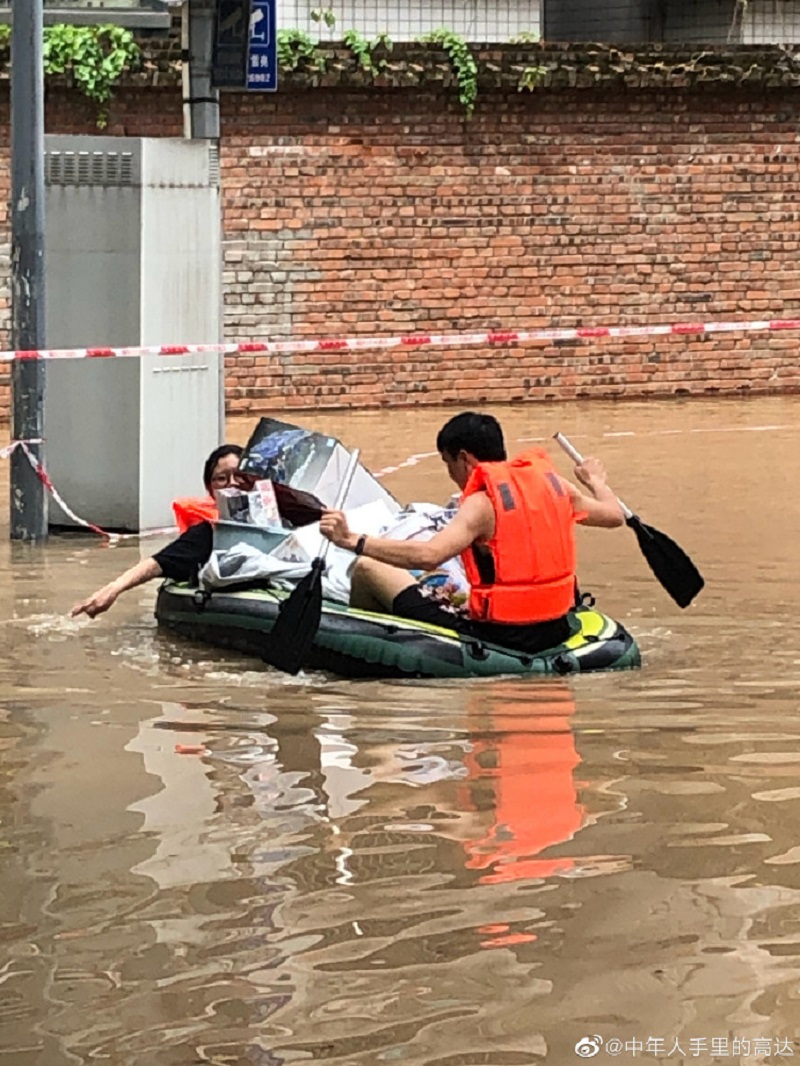 The woman, whose name was not revealed, is also a fan of the anime and manga franchise, so she insisted on going back and saving her husband's collection.
Her husband had already given up on saving his prized possessions because he didn't know how to swim, Unilad reported.
The woman was a long-distance swimmer and managed to go back to their apartment. She grabbed all of their boxes and got on a rubber boat. Rescuers and their dog, Oreo, rushed to help pull her boat to safety.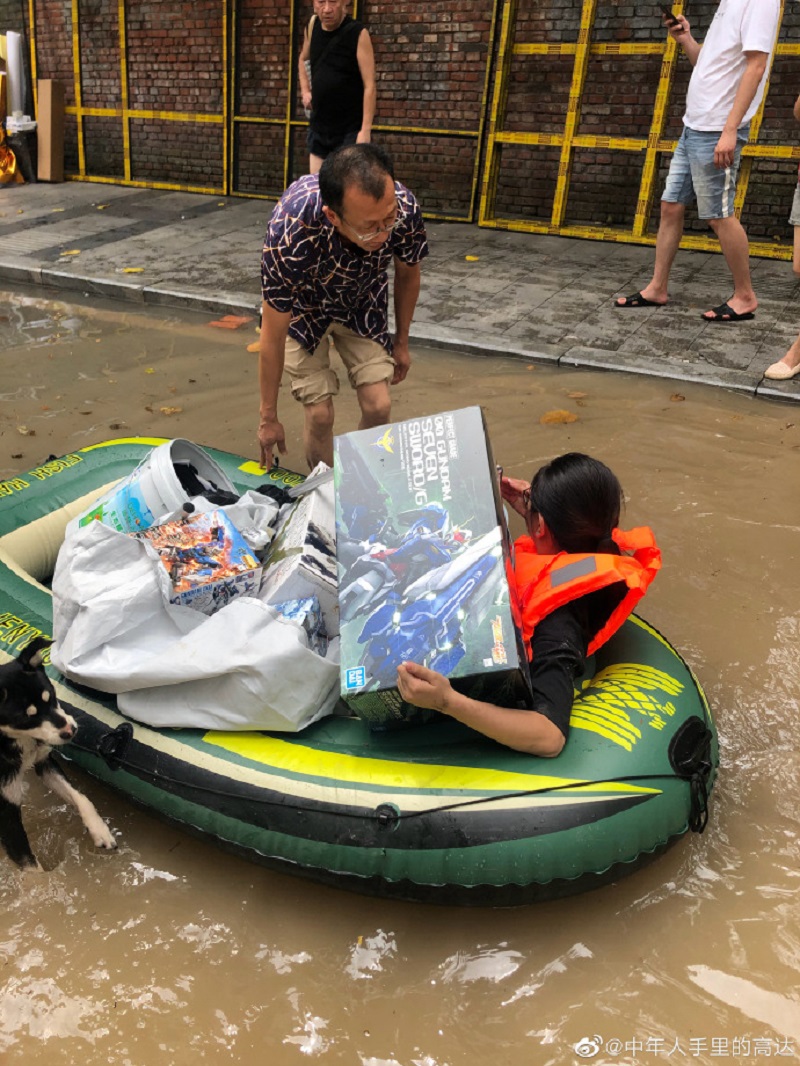 The woman reportedly suffered a cut on her finger while trying to save her husband's collection.
A level 1 emergency response was issued after the municipality was hit by a severe flood on Tuesday, submerging many buildings and houses in the affected area, Xinhua reported.
Images via Weibo