Editor's Note: This article has been updated to report that Valerie Shalit has since deleted her original tweet and video, which NextShark was able to archive here on Nov. 6.
A woman in Great Neck in Long Island, New York filmed herself at a "Make America Great Again" (MAGA) rally and caught one of her fellow Donald Trump supporters yelling "take that sh*t back to China" at a family driving by.
In a video first posted to Twitter by Valerie Shalit and recorded at the bottom parking lot of Parkwood Sports Complex on Nov. 1, a young woman riding in the backseat of a Range Rover can be seen screaming in support and waving a cardboard cutout of Trump's head stuck to an American flag.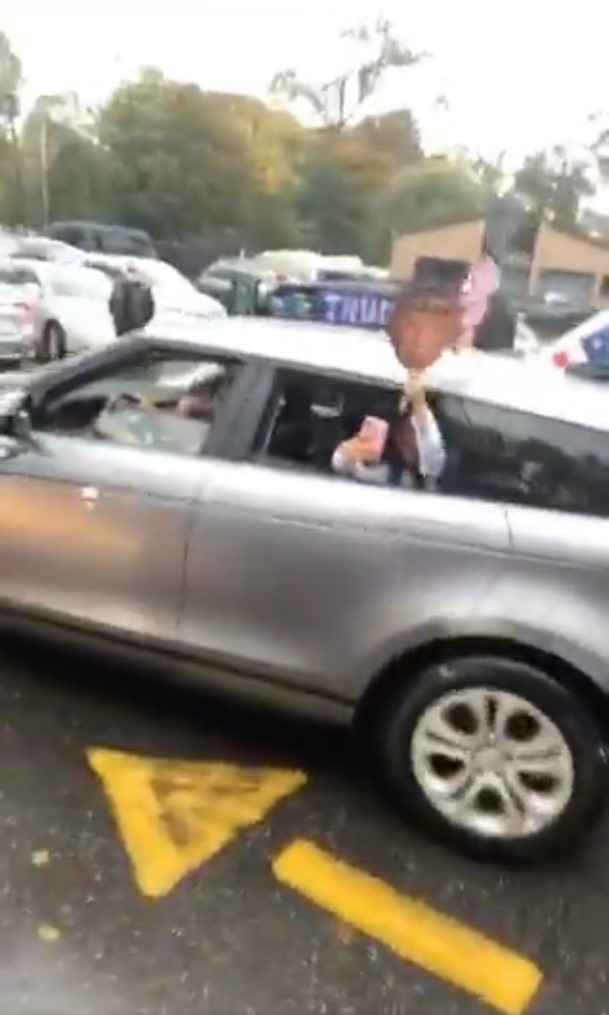 Another woman to Shalit's right can be heard repeatedly shouting, "Take that sh*t back to China!" as the driver of the Range Rover, who appears to be of Asian descent, laughs and drives off.
GREAT NECK LONG ISLAND MAKES NOISE FOR @realDonaldTrump WE HAD A HOME TOWN RALLY W AROUND 200 CARS ! WE DID PRETTY GOOD W THE RAIN #MAGA2020 #Trump2020Landslide pic.twitter.com/jM03kNIZ7R

— 🇺🇸AlwaysRight 🇺🇸 (@TheRight1070) November 1, 2020
Shalit's original tweet has since been taken down, but you can watch the video of the rally in its entirety below:
Rosanna Gao, who has been a resident of Great Neck all her life, told NextShark that Shalit and the other woman, identified as Mersedeh Rofeim, have a history of discrimination against other minority groups.
Gao pointed out that the original video on Twitter was public, but when a screen recording she posted on Instagram started garnering attention, Shalit made her tweet private. Her Twitter page has since been set to public.
In 2018, Mimi Hu ran for Trustee of the Great Neck Library and won. But she and her 6-year-old son were subjected to verbal harassment from the two women during the Great Neck Autofest and Street Festival.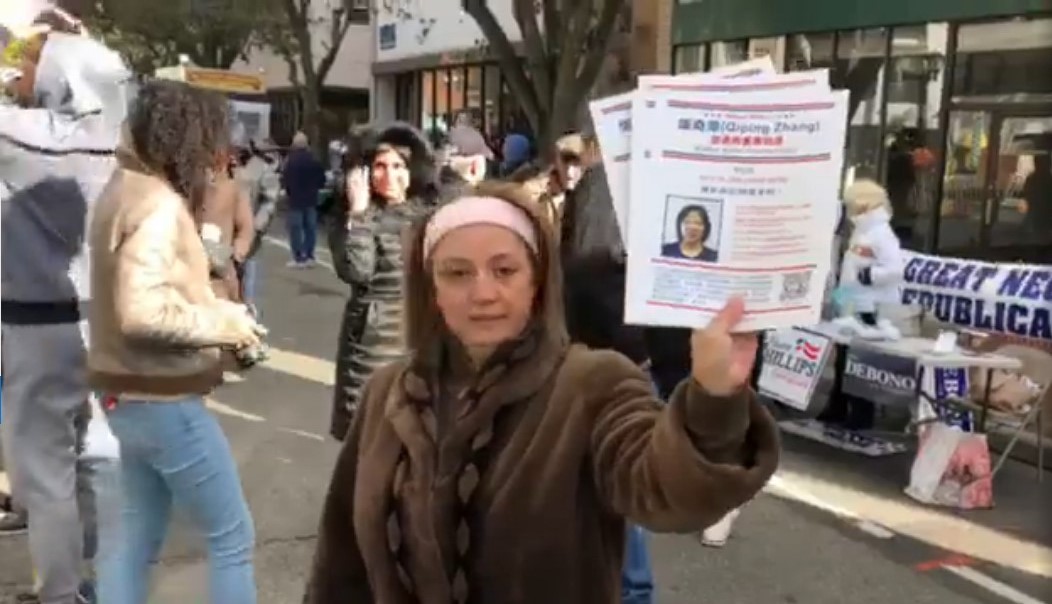 In a video posted to Hu's Facebook page, Rofeim and Shalit, can be heard calling Hu a "communist fascist" and asking, "Are you a man or a woman?" Rofeim used the same phrase "take that sh*t to China" to criticize Hu's advocacy for transgender people, The Island Now reported in 2018.
Hu chimed in with her thoughts about Shalit's recent video, which she also posted to her Facebook page.
"It is not enough to tell the Chinese residents in our community that these are just 'crazy' people, or they are totally not majority, or everyone knows they are 'crazy,' or she is not talking about Chinese people but coronavirus," she wrote. "We don't need more than one serial racist in a community to be legitimately terrified."
NextShark has reached out to Shalit via Instagram and Twitter for further comment.
Feature Image via @TheRight1070