A cooking show on YouTube has taken up a unique task that has endeared it to millions of followers: to share amazing recipes while feeding poor orphans in India.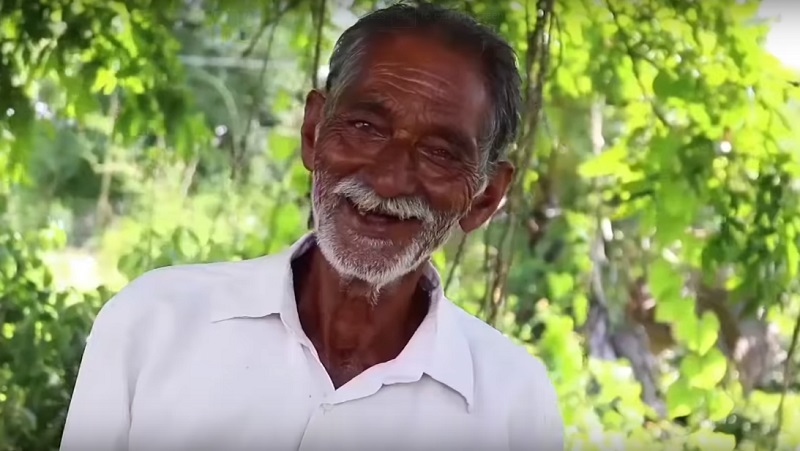 The YouTube channel, called "Grandpa Kitchen," features 73-year-old Narayana Reddy from Telangana, India, who cooks gargantuan meals to bring smiles and fill tummies of hungry children.
Set up by Grandpa's relative, Shrikant Reddy, in August 2017, the channel has attracted over 4 million subscribers, generating over 380 million views from its 160 videos (2.38 million views per video) as of this writing. 
On his channel, Grandpa prepares a variety of recipes from Asian cuisine to Western food.
Each video, which has 12-15 minutes of runtime, shows Grandpa teaming up with three other men to prepare a meal huge enough to feed about a hundred mouths of local orphans or those in need.
Grandpa uses simple ingredients and tools for his special recipes which are usually cooked outside over an open fire.
Despite its seemingly modest format, the videos are noticeably well-shot and well-produced overall.
Videos open with the inspiring statement: "Loving. Caring. Sharing. This is my family," and end with the smiling faces of the children who get to feast on the food lovingly prepared by Grandpa Kitchen.
According to its Patreon page, Grandpa's Kitchen "entertains people by cooking food and donate the proceeds to charities." It further states that their goal is "to provide basic necessities like food, clothing, school supplies and birthday gifts to the orphans." His followers who wish to support Grandpa may choose to subscribe as a patron here.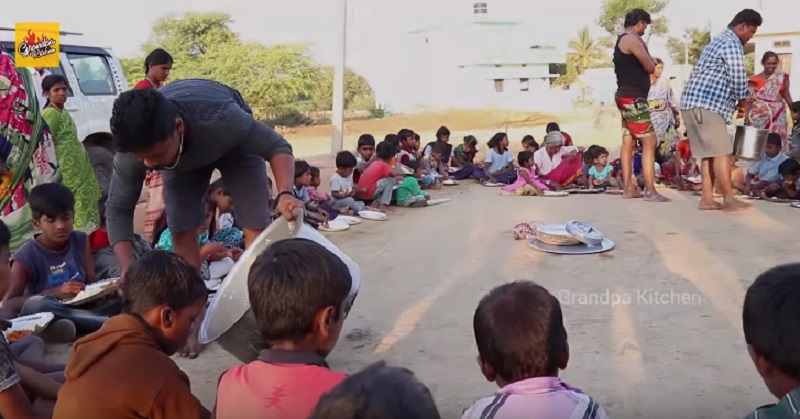 Since Grandpa's videos are monetized, viewers can also contribute to advancing the channel's cause by subscribing and watching the clips.  
Featured image via YouTube / Grandpa Kitchen