A young Filipina shared an adorable tweet about how when she finally reunited with her lolo (grandfather) after 15 years, he showed her a photo of her at age 5 that he had been keeping in his wallet.
The woman, who goes by the name Gianne Pineda, according to her Instagram page, tweeted a photo of her grandfather holding up the picture in his wallet, and a photo of the duo together.
i finally reunited with my grandpa after 15 years and the first thing he shows me is a picture of 5-year old me that he's kept in his wallet ever since pic.twitter.com/kVveN4QZ9u

— gianne (@viagianne) January 16, 2019
The post has since gone viral, garnering more than 40,000 likes and over 3,000 retweets on Twitter.
Pineda followed up with a video of her grandfather smiling and thanking all of his new fans.
my lolo would like to thank his fans
(my tagalog isn't correct i know) pic.twitter.com/qMFlPGWhvo

— gianne (@viagianne) January 16, 2019
On Instagram, Pineda took a trip down memory lane and shared an actual photo of her and her grandfather 15 years ago. She also thanked her followers for the "love and kind words."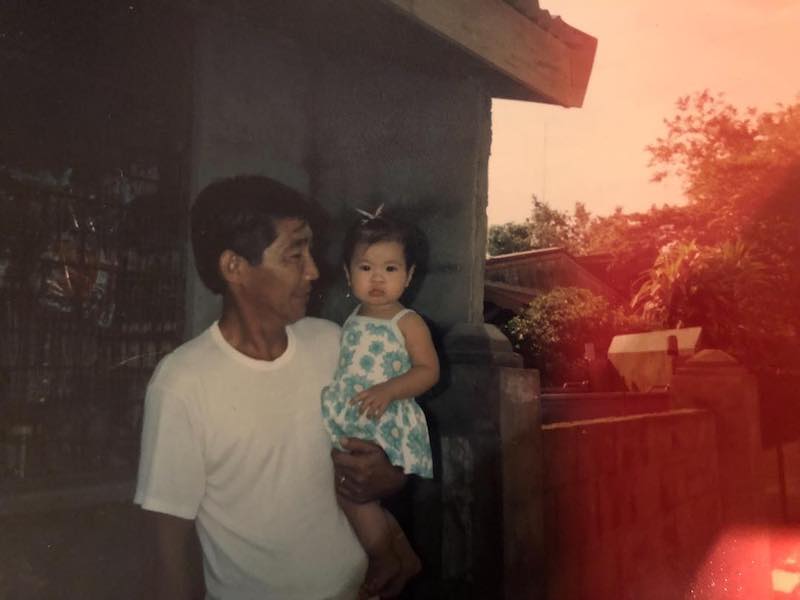 Twitter users were overloaded with sweetness, with many netizens telling Gianne how precious she and her grandfather are.
MY HEART

— pouysian (@pouysiann) January 16, 2019
Filipino grandapa's are the sweetest

— cess (@callmebaekookie) January 16, 2019
my heart pic.twitter.com/Lx1k7ebLk1

— stefe. (@33fst) January 16, 2019
Very precious.

— Gypi Len (@GypiLen) January 17, 2019
His wave in the second picture so cute

— libby (@libcarmella) January 17, 2019
but y he highkey look like my grandpa? i miss him

— aishaaaaa (@a_linhh) January 16, 2019
Grandpa?!? Excuse me he don't look a day over 50!

— saanvi♛ (@thatshitswhac) January 17, 2019
Your granddaddy look young as hell dude oh my god

— (@007_nxta) January 17, 2019
BRB. Calling my grandparents!
Featured Image via Instagram / via_gianne (Left), Twitter / @viagianne (Right)