A trend that involves people filming themselves while studying for hours has become the latest obsession of netizens, especially those with concentration problems.
"Gongbang," which originated in South Korea, literally translates to "study broadcast." So far, it has helped viewers maintain focus in their own studies.
It's unclear when exactly gongbang started, but some claim it as an offshoot of ASMR (autonomous sensory meridian response) — one of YouTube's biggest trends of 2018.
Gongbang is also seen as a sibling to mukbang, another popular trend in which streamers gorge on heaps of food.
In June 2018, Bot No Jam, a man studying to become a police officer, gained over 330,000 YouTube subscribers after streaming regularly. Now, he has more than 420,000 subscribers on the platform.
Aside from YouTube, gongbang videos are a hit on Afreeca TV, which happens to have a massive following in South Korea. On the platform, a specific category called "self study" collects gongbang videos.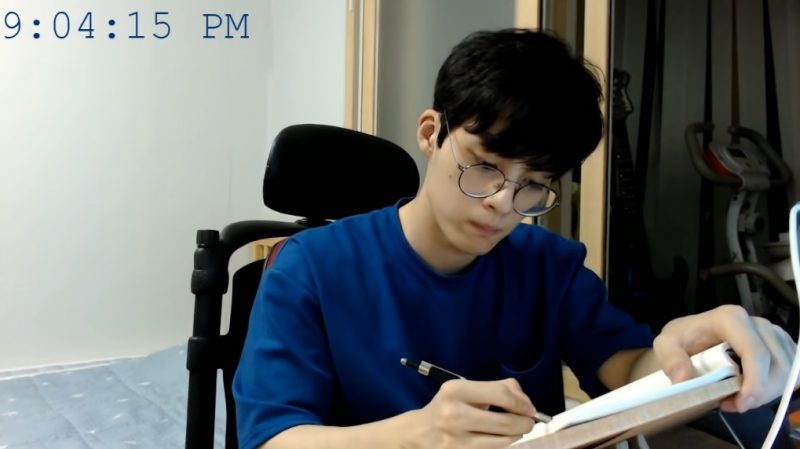 "The Man Sitting Next to Me," a popular gongbang YouTuber, explains that his videos help viewers feel less lonely. As of this writing, he has more than 31,000 subscribers.
"When you're studying by yourself, you can feel alone," he told Business Insider. "But they can reduce their loneliness by getting the sensation of studying with other people."
The anonymous YouTuber, who studies to become a tax accountant, streams for up to 15 hours. Aside from reducing loneliness, he believes that streaming provides motivation for both his viewers and himself.
"The first benefit my viewers can get is motivation. By watching other people studying, they can also get motivated to study hard. And for myself, by studying with all of you, I can prevent myself from getting lazy and continue to focus with my study."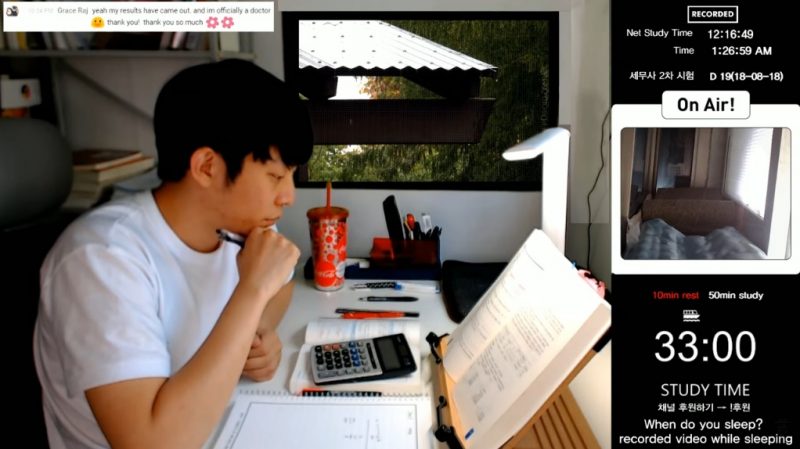 While gongbang streams vary from channel to channel, they all boil down to hours of study seen on timers. As such, anyone with difficulty concentrating may find much-needed aid in the growing trend.
"I feel a sense of rivalry when I see streamers sitting down and reading books for a long time," Yoon Min-young, a 23-year-old college student, told the Korea Herald. "Whenever I feel like giving up on studying, I watch gongbang and recharge my motivation."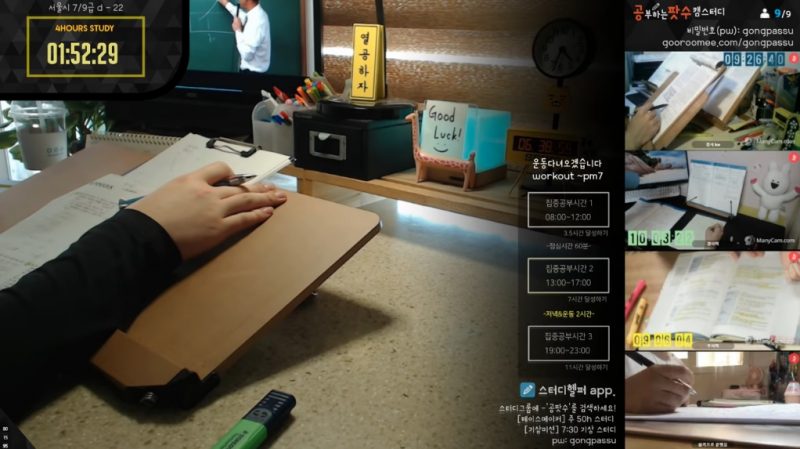 Now, Yoon sees gongbang streamers as study buddies.
"At the same time, I feel relieved especially when I see those live videos on quiet, lonely nights. They make me feel I'm not the only one who stays up all night for studying. I've never met the Gongbang streamers in person, but they have already become my good study buddies and pacemakers."
Featured Images: Screenshots via YouTube / (1) 내 옆자리 남자 The man sitting next to me, (2) TheStriveToFit and (3) 노잼봇