An 89-year-old gong gong (grandpa on the mom's side) posing proudly with his winter melons and adorable corgi have won over thousands of hearts on social media.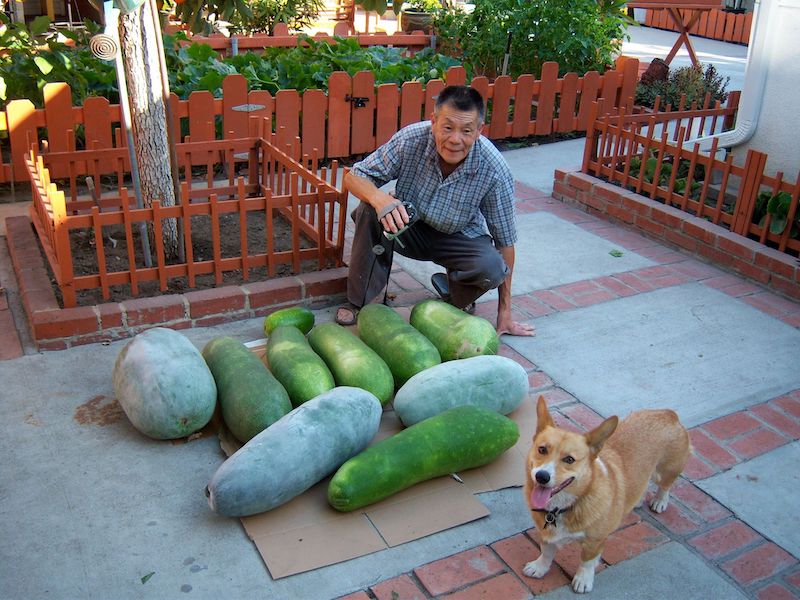 Carolyn Wike, a member of the Facebook group "Subtle Asian Traits," recently shared photos of her grandfather Choon Wah Lue and Edmund the corgi with the group.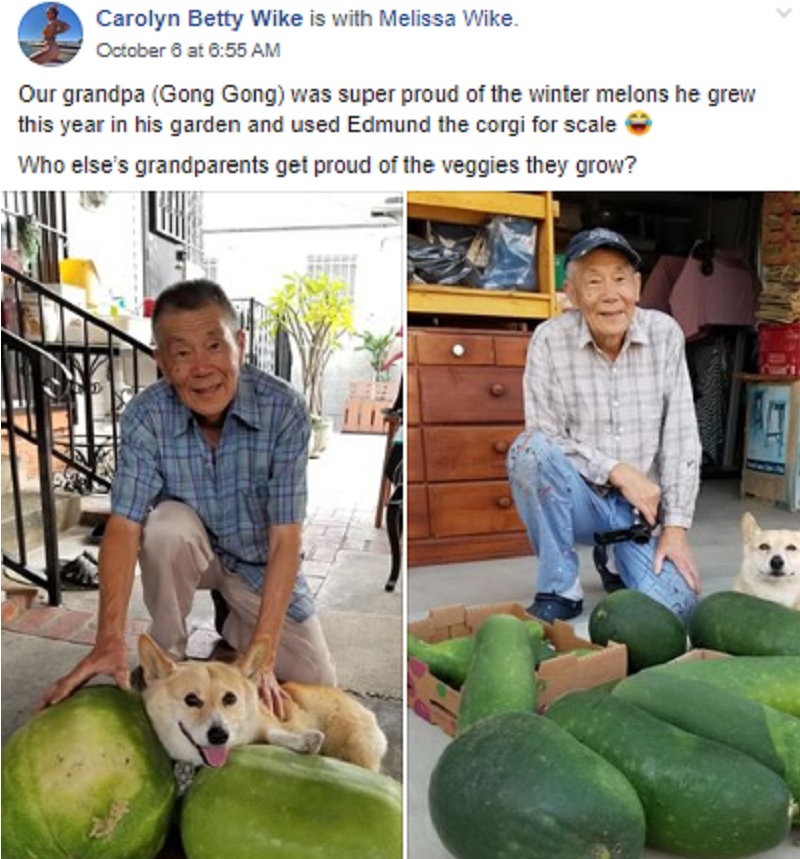 "Our grandpa (Gong Gong) was super proud of the winter melons he grew this year in his garden and used Edmund the corgi for scale 😂 Who else's grandparents get proud of the veggies they grow?" Wike wrote.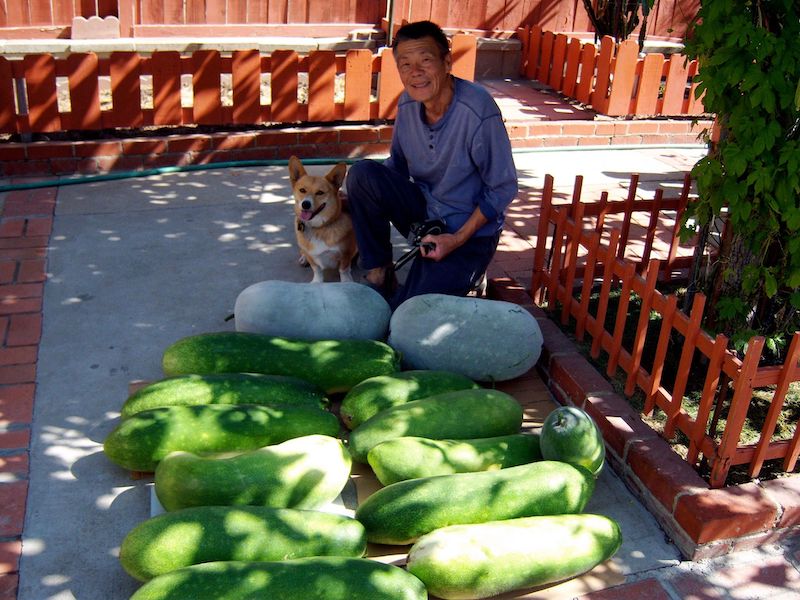 The images, posted on October 6, have generated over 24,000 reactions and over 2,700 adoring comments.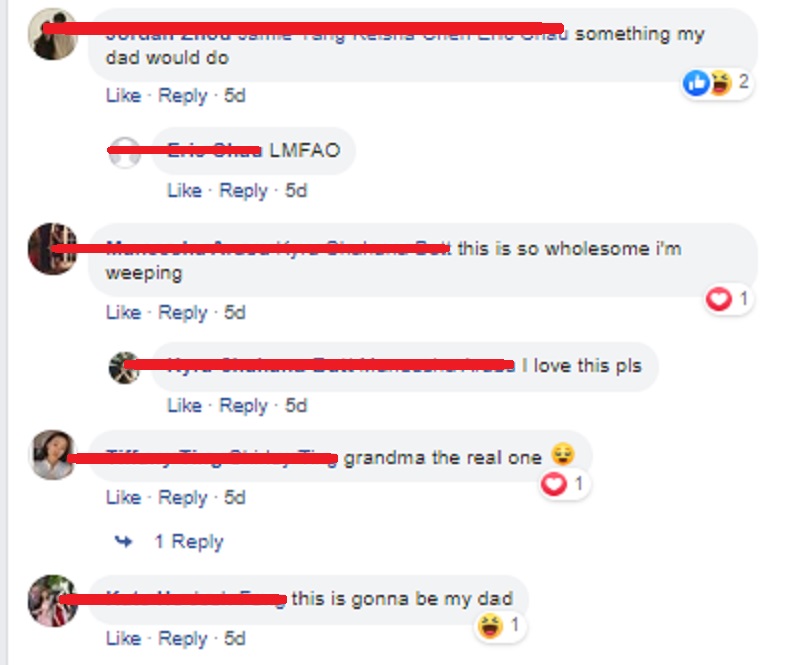 "WOW I knew my gong gong and Edmund were pretty adorable together and thought SAT would love it too but I did not think it would be this big 😱 Thank you all and he does this with other produce too 😋," she would add later.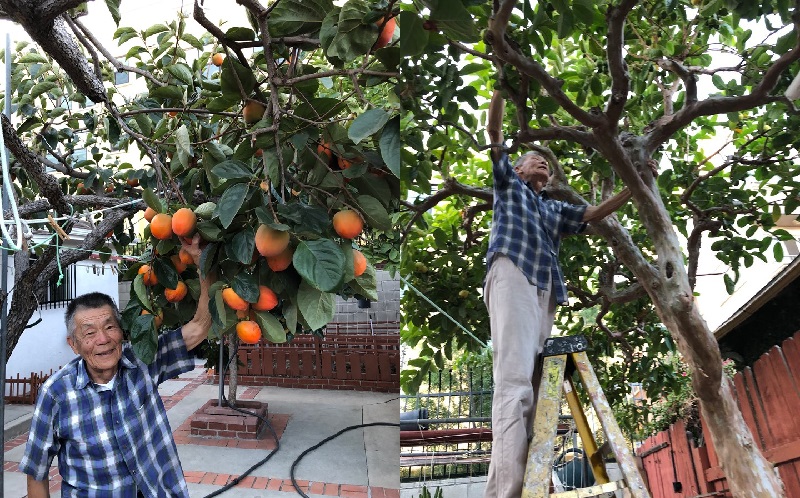 Wike revealed to NextShark that her gong gong was born in Taishan, Guangdong province and moved to San Francisco in 1947.
He enjoys gardening with Wike's popo (grandma on the mom's side) in their home in Los Angeles, where they have been growing winter melons, bitter melons, fruits and other greens for about 50 years.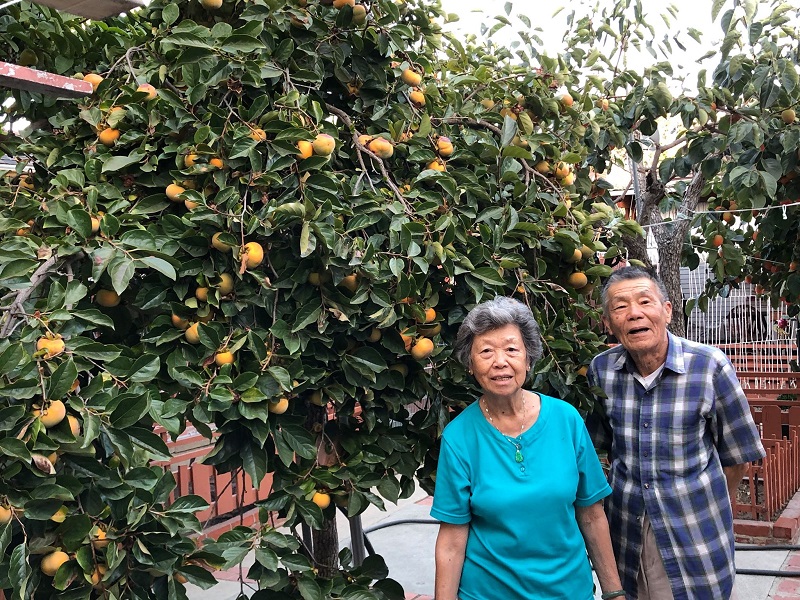 "He is very proud of his garden and frequently asks the neighbors to come take a tour," Wike shares. "He also likes to give them away to neighbors and friends."
According to Wike, her uncle's pet Edmund is wheelchair-bound but plays an important part of her gong gong's gardening, especially when its time for photographs as the dog is a very handy measuring reference.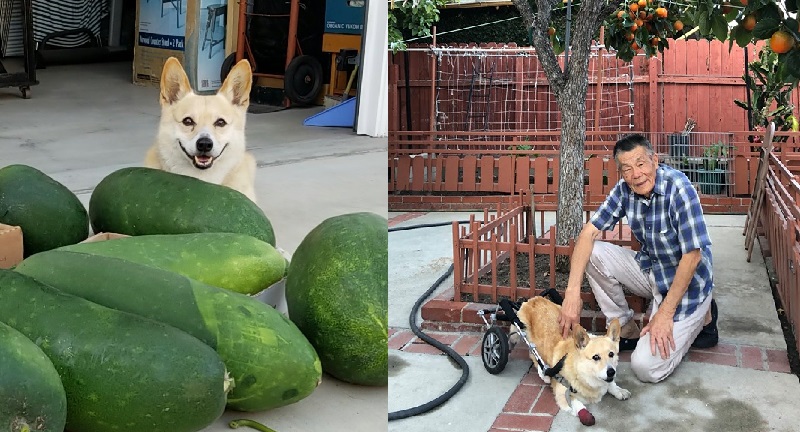 "Whenever he wants a picture with his melons, he asks my uncle to bring Edmund over. I think for the size reference," she added.
A fun-loving grandad, Choon reportedly loves to record everything with his video camera.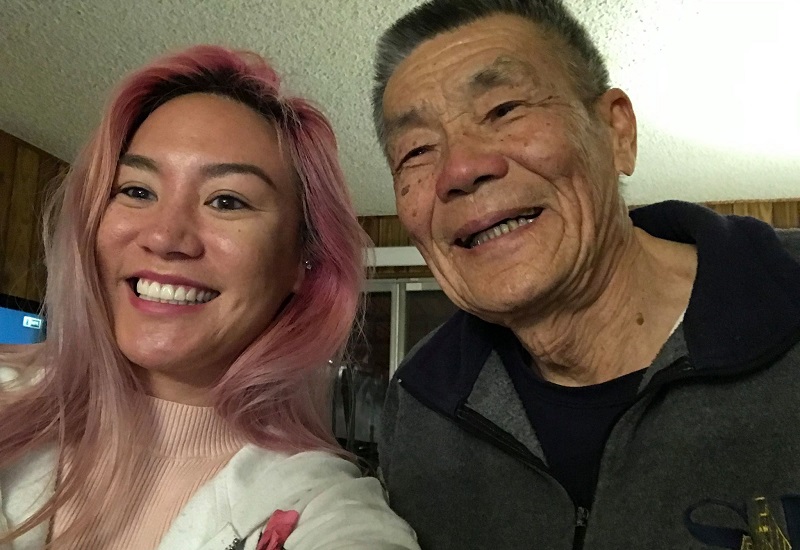 "He has always been the designated videographer for holidays and family trips. He likes to zoom in on my Popo's face whenever she is eating. I'm not sure why but he gets a kick out of it when she gets mad about it."
Featured images provided by Carolyn Wike