Chinese officials are reportedly arresting and deporting more foreign teachers in an effort to comply with the government's push for a "cleaner" and more patriotic education system.
For one, Education First (EF), a Switzerland-based education company with 300 schools in 50 Chinese cities, found a "significant" increase in detentions for suspected crimes involving drugs, fighting and cybersecurity, according to Reuters.
Additionally, an international school in Beijing and a teaching agency in Shanghai confirmed that arrests had risen sharply on their end.
China reportedly started eliminating foreign influences from its education system in September 2018, a wide-reaching campaign that begins with random inspections and follow-up visits.
According to the country's education ministry, the move seeks to promote "patriotism" and "core socialist values," which would reflect "love for the motherland."
On June 27, an internal notice to EF employees announced that some staff had been "picked up by police at their home and work as well as in bars and nightclubs and have been questioned and brought in for drug testing."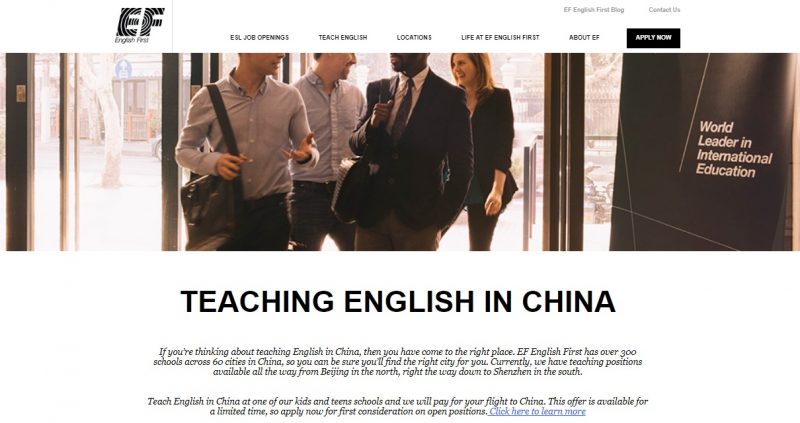 In July, 16 foreigners — seven teachers and nine students — from an EF branch in Xuzhou, Jiangsu province were arrested after testing positive for drug use, Chinese state-run news outlet Xinhua reported.
In the same month, stricter guidelines extended to online educational institutions, requiring foreign teachers to comply with relevant national regulations and have employers publicize their learning, qualifications and work experiences.
A senior French language tutor told Global Times, another state-run media, that "to attain a legitimate work visa in China for language teaching is increasingly difficult, as one has to have a master's degree, at least two years of teaching experience and loads of paperwork, such as a birth certificate."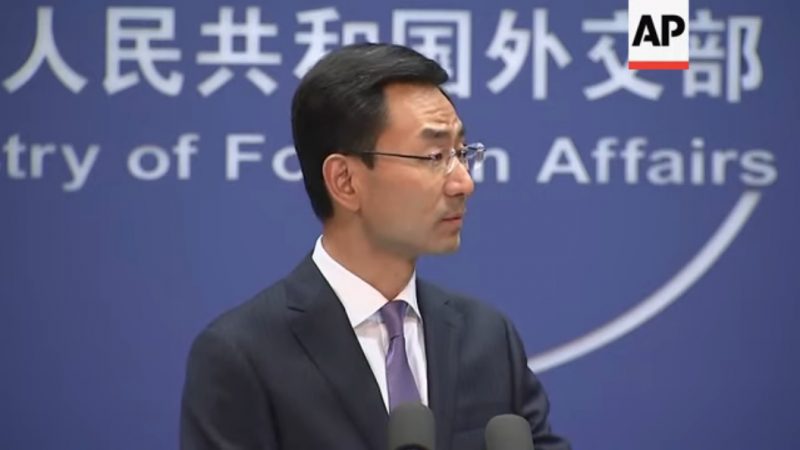 Four law firms told Reuters that requests for representation involving foreign teachers increased by somewhere between four and tenfold in the past six months.
"It's all part of [President] Xi Jinping's idea to make sure that China can show a good face for the rest of the world," said Peter Pang, principal attorney at one of the firms representing foreign teachers.
Dan Harris, a Seattle-based lawyer from another firm, said, "What has changed is that many government officials think that kicking out Western influences like English teachers is doing the Party's work, and the schools are taking advantage of it."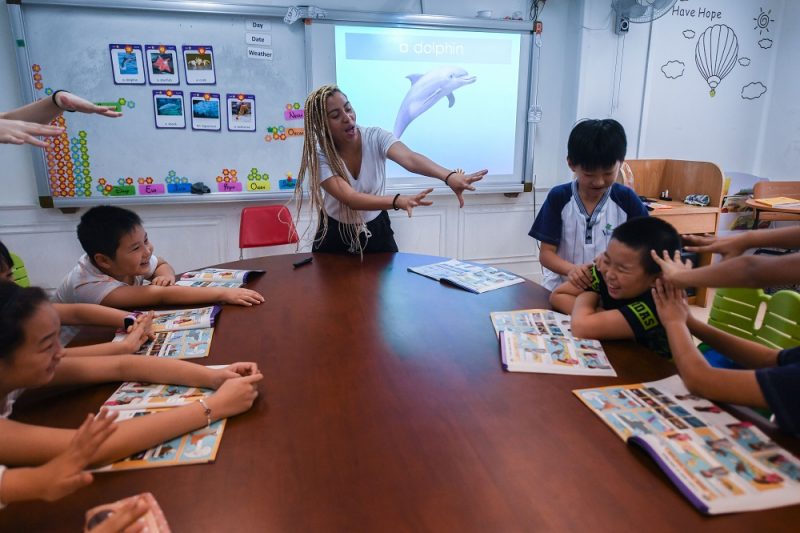 In a blog post, Harris also revealed that some foreign teachers are not getting paid. He urged prospective employees to avoid China at all costs and instead look for a similar job in "Vietnam or Thailand or Japan or Spain or the Czech Republic or really just about anywhere else in the world."
"From beginning to end, the game is rigged against English teachers in China. The China employment relationship is complicated and if done wrong, employees can and do end up in jail. The only relevant portion of a China employment contract is the Chinese portion and so teachers who do not speak Chinese have no clue what their employment contracts say and no clue even whether the English language portion of that contract accurately translates the Chinese portion — I can tell you right now that the odds are about 100 to 1 that it does not."
On why nobody should take an job teaching English (ESL) in China. https://t.co/Yohz1kaiAe pic.twitter.com/4DvuEM6S0z

— Dan Harris (@danharris) June 20, 2019
Despite more stringent regulations, some recruitment agencies continue to promise aspiring foreign teachers a job in China. Mohsine el Baghdadi, who earns $500 a month teaching English in Morocco, said that he was offered a monthly salary between $1,500 to $2,500, plus bonus.
"Some agencies told me that they could help me apply for a Chinese business visa, and I could become a teacher in China, come what may," the 27-year-old said, according to Inquirer.net.
Baghdadi, who always wanted to teach in China, also received direct invitations from language institutes. For the most part, he only needed to submit a resume.
However, he noticed that some are simply too eager to hire foreign teachers, with others even providing "illegal advice" about getting a job.
In 2017, 400,000 foreigners were employed in China's education sector. Shockingly, of this number, two-thirds were reported to be illegal workers — and local teachers are displeased.
"Sometimes, I wonder where those institutions hire the foreign teachers from," Sun Rujing, an English teacher of Chinese nationality, told Inkstone. "Local authorities should really look into this and stop them from harming more parents and children."
Featured Image (Representation Only) via Flickr / Orin Zebest (CC BY 2.0)