In honor of their service in the U.S. military, Filipino World War II veterans received the Congressional Gold Medal on Wednesday.
The Medal, the highest civilian honor awarded by Congress, was given to 260,000 Filipino and Filipino-American soldiers who fought in the war between 1941 and 1946. Senate Majority Leader Mitch McConnell, R-Kentucky, said (via CBS News):
"With the gold medal we present today we are paying tribute to a selfless sacrifice, we are remembering the indomitable spirit of a Pacific people, we are preserving for generations hence this enduring reminder of valor and of honor. This powerful symbol of a nation's gratitude."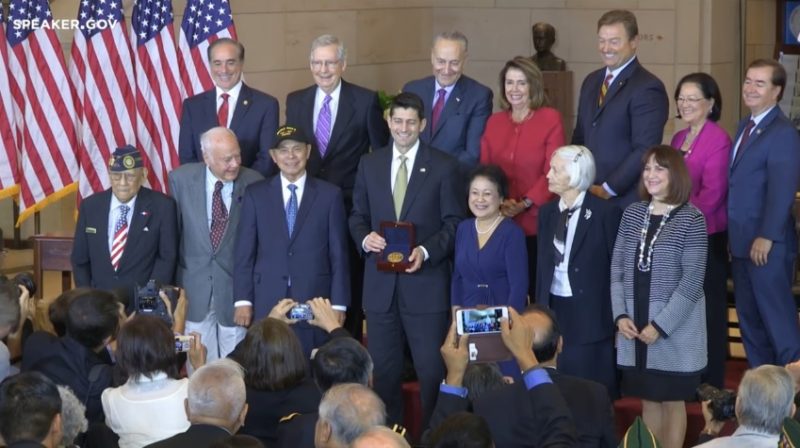 House Speaker Paul Ryan (R-Wisconsin) recognized the struggle they endured (via NBC News):
"They battled not only the enemy, but they battled starvation and malnutrition. But they never lost sight of the cause, and they never accepted defeat."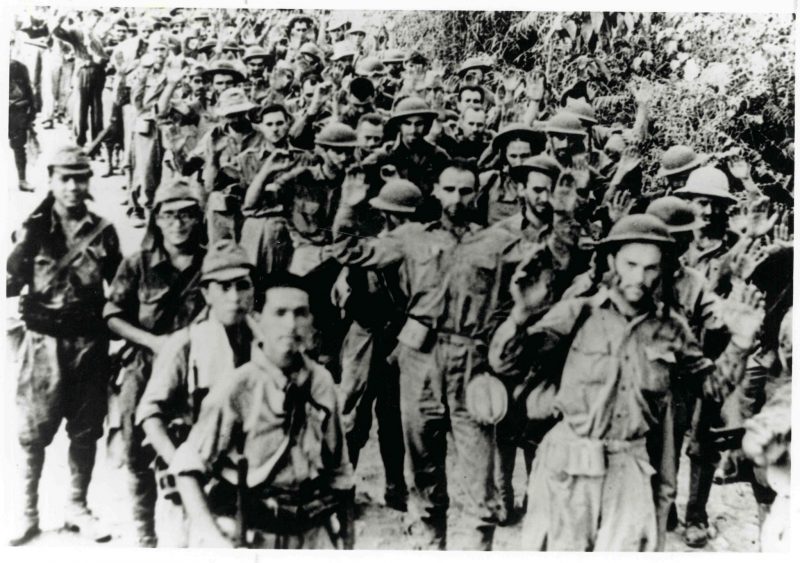 Filipino soldiers were an integral part of the U.S. Army Forces of the Far East (USAFFE), created by President Franklin Roosevelt, at the height of the war. From 1941 to 1944, thousands of them perished in the battle against the Japanese in the Philippines, which was then a U.S. commonwealth.
In exchange for their service, Filipino soldiers were promised American citizenship and full veterans' benefits. Unfortunately, President Harry Truman retracted this promise, and by the end of the war in 1946, only 4,000 of some 200,000 survivors became U.S. citizens. The Philippines was singled out from the 66 nations allied with the U.S.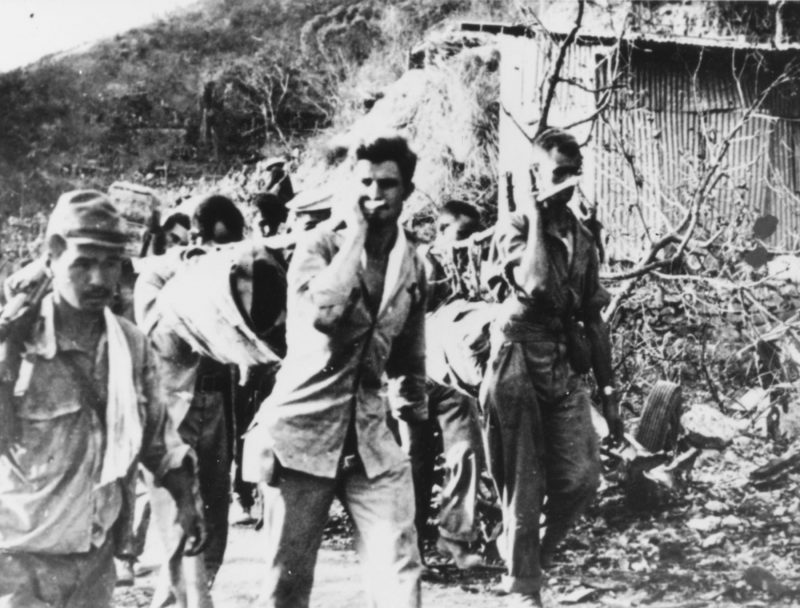 The result is a decades-long struggle for recognition, evidenced by the fact that history books failed to pay them tribute.
Celestino Almeda, now 100, was a 24-year-old teacher when he enlisted for the Philippine Commonwealth Army in 1941. He resumed his career after the war and was granted U.S. citizenship in the 1990s.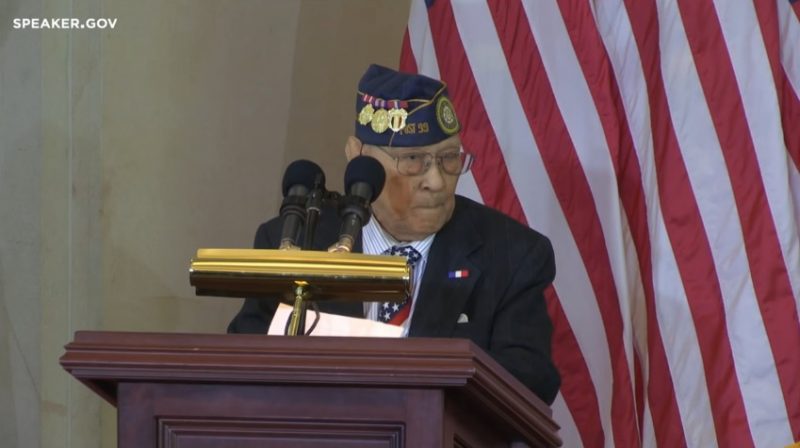 Almeda said in the ceremony:
"I have waited along with my Filipino and American soldiers for this moment to come. After the war, thousands of us felt underappreciated and unrecognized for fighting for our country."
Margrit Baltazar, whose late husband Jesse Baltazar survived the Bataan Death March, said that she could imagine him giving a speech at the ceremony (via USA Today):
"It's sad. I miss him very much, but I'm also very honored."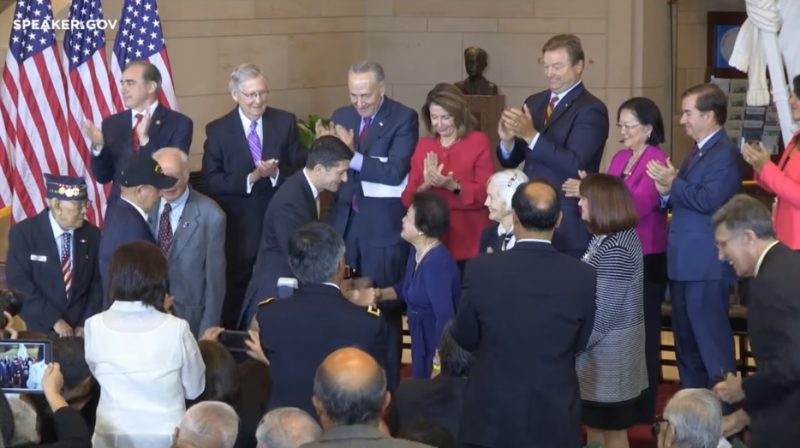 There are still issues to be addressed, however. For one, Almeda, as an eligible U.S. citizen, has been fighting for a payment of $15,000 since 2009, which was promised as part of the economic stimulus law established in the same year, the Associated Press noted (via Yahoo! News Philippines). It remains to be seen if he will ever be paid out the sum he so rightly deserves.
Images: Screenshots via House Speaker Paul Ryan/Youtube