A heartbroken university graduate touched many netizens' hearts in the Philippines after sharing the story behind several photos of himself crying during his graduation ceremony.
Bachelor of Science in Criminology graduate Jeric Rivas recently wrote how he felt about his parents not attending one of the biggest events of his life.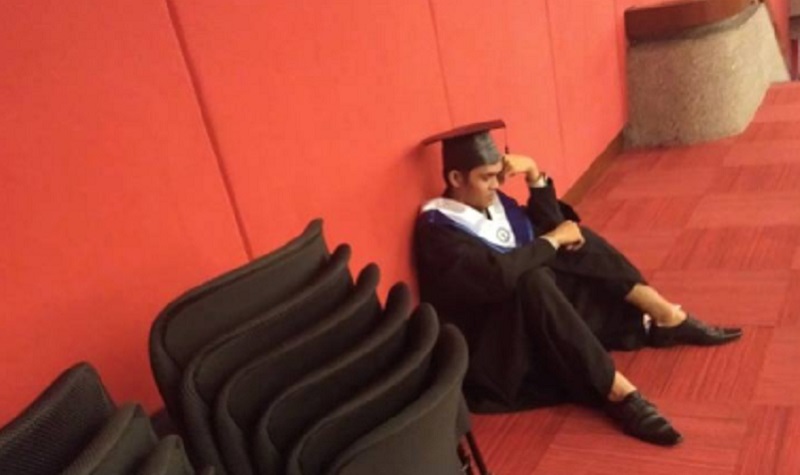 In a viral Facebook post, Rivas expressed that he was hoping that they would show up on his graduation day despite them never being there for him throughout his entire life.
Rivas graduated as the top student from his class at La Concepcion College in San Jose Del Monte Bulacan earlier this month.
During the graduation ceremony, Rivas said he tried to walk confidently when his name was called up on stage but ended up breaking down in tears as he realized that his parents did not show up again.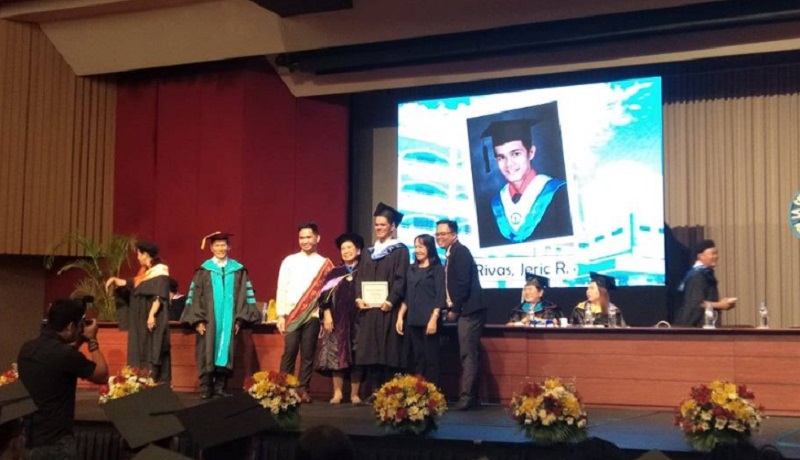 According to Rivas, his parents have always missed special moments in his life, including his elementary school's graduation, in which he received top honors.
Jeric left his hometown of Sibuyan Island in the province of Romblon to seek a better life elsewhere.
Studying at a prestigious school such as La Concepcion College meant he had to work odd jobs just to afford the high tuition fees.
As he pursued his college dreams, he experienced being a factory worker, a fast food service crew member, and even a housemaid.
Some of his kind-hearted professors took notice of his heart-rending situation and helped him out by providing shelter and other needs. Those who helped him through the years eventually become a second family to him.
With pride, one of Rivas' professors accompanied him on the stage when his name was called out to receive his scroll.
"One of my other professors were standing there on stage waiting for me and gave me a hug. While that moment took some of my sadness away, I still ended up crying in front of everyone."
Rivas ended his Facebook post by thanking his professors and everyone who helped him through the years.
After saying his thanks to his parents, he wished that someday they would finally be proud of him.
"To my parents, who could still not accept me in their life, if you're reading this, this is me now and I hope I made you proud…" he said.
Featured image via Facebook/Jeric Rivas