A Filipino-Canadian boy is living the dream of many die-hard basketball fans. Not only did he receive props and exposure for his hoops skills from the NBA, he also received a message from Warriors superstar Stephen Curry.
View this post on Instagram
Zachary Walker, a 10-year-old who plays for the Filipino Basketball League in Canada, was recently featured on the NBA's official Instagram account. The post captured Walker showing some impressive moves during the halftime break of the Toronto Raptors' game against New Orleans Pelicans on Tuesday, according to Philippines news network ABS-CBN.
In the Instagram clip, which has already been watched over 4.3 million times, Walker showcased his ball handling skills. He's shown crossing over the person guarding him with a series of moves and finishing with a tough jump shot.

After getting featured in NBA's Instagram, the 10-year-old kid received a very special direct message from the Golden State Warriors' star point guard Stephen Curry.

In the reaction clip he posted online, the child cries in disbelief that Curry, regarded as possibly the best shooter in NBA history, contacted him with praise for his amazing performance. Plus, he followed him too.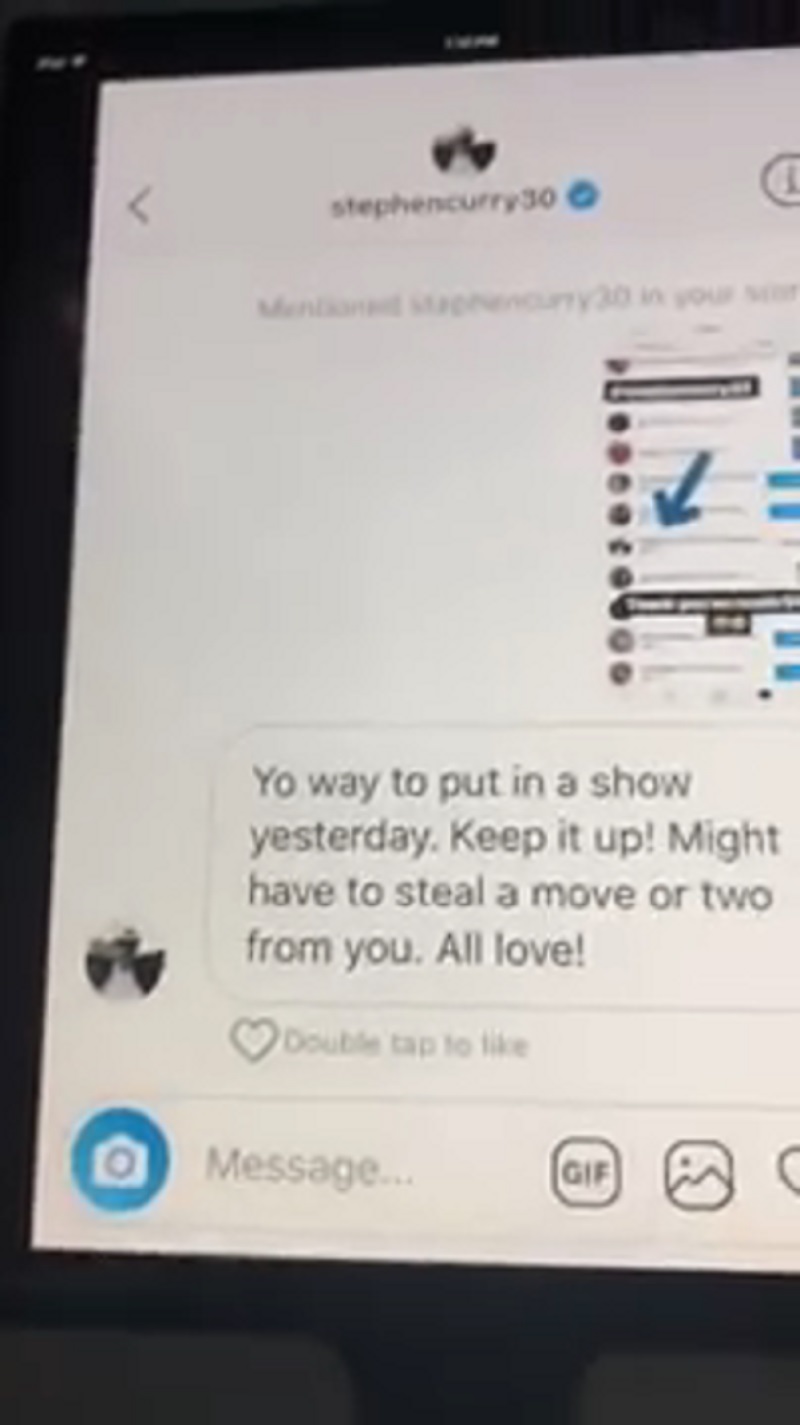 "Yo way to put in a show yesterday. Keep it up! Might have to steal a move or two from you. All love," the player wrote in his message.
Walker is one of the many aspiring young basketball players that are currently playing in the Filipino Basketball League. According to a statement from NBA Canada, FBL continues to stick to its mission of providing "competitive play at affordable prices while providing a fun family atmosphere for Filipino youth and families," as reported by ABS-CBN.
"They hope this new league will help Filipino athletes to hone their skills, showcase their talents and continue to play at a competitive level into their college years," said NBA Canada.
Featured images via Instagram and YouTube /  Zachary Walker (left) and zach_ballin30 (right)