Meet Yasmine Surovec, an artist whose parents are completely opposite when dealing with parenting matters. But despite that fact, they have been together for 40 years.
Yasmine, a cartoonist and children's book author who runs a blog/website called How We Came To Be, illustrates the experience she had growing up with polar opposite parents. Like this one for example, where, as a kid, she asked both her parents where babies come from.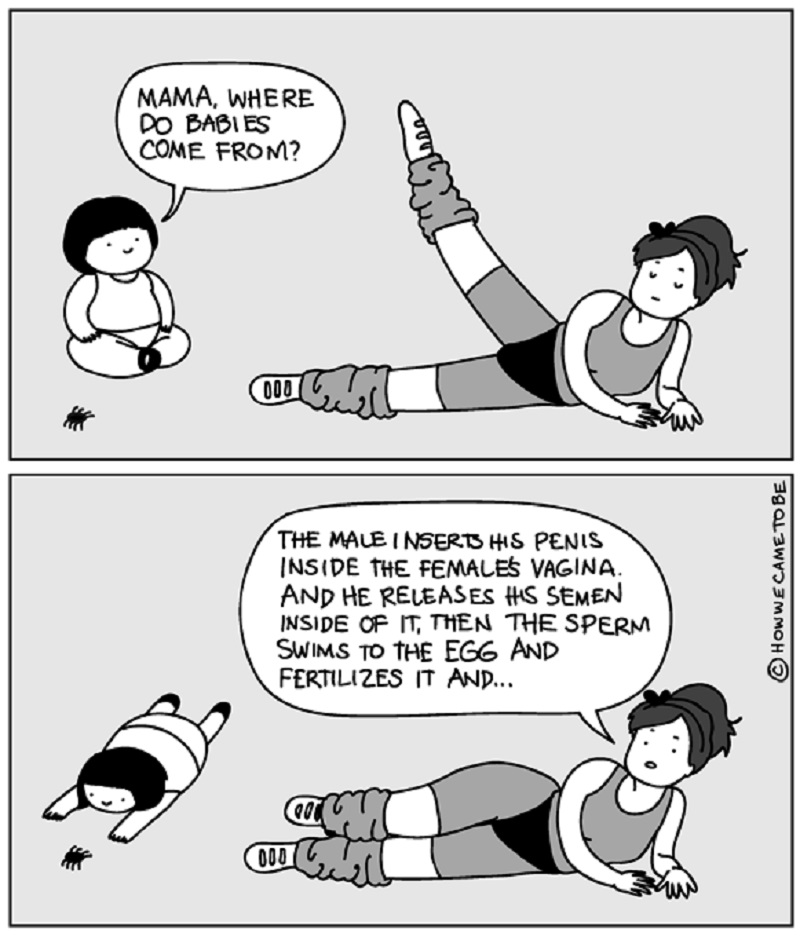 Her mother was blunt and pretty much straightforward with her answers, the artist wrote. Her father, on the other hand, avoids causing worry over controversial topics such as this one.
"My father was, and still is, always very pleasant, and not wanting to cause friction or worry with seemingly controversial statements," the artist wrote. "He's very intelligent and book smart, so as I'd gotten older, I figured he was just trying to give me answers that he thought wouldn't upset me."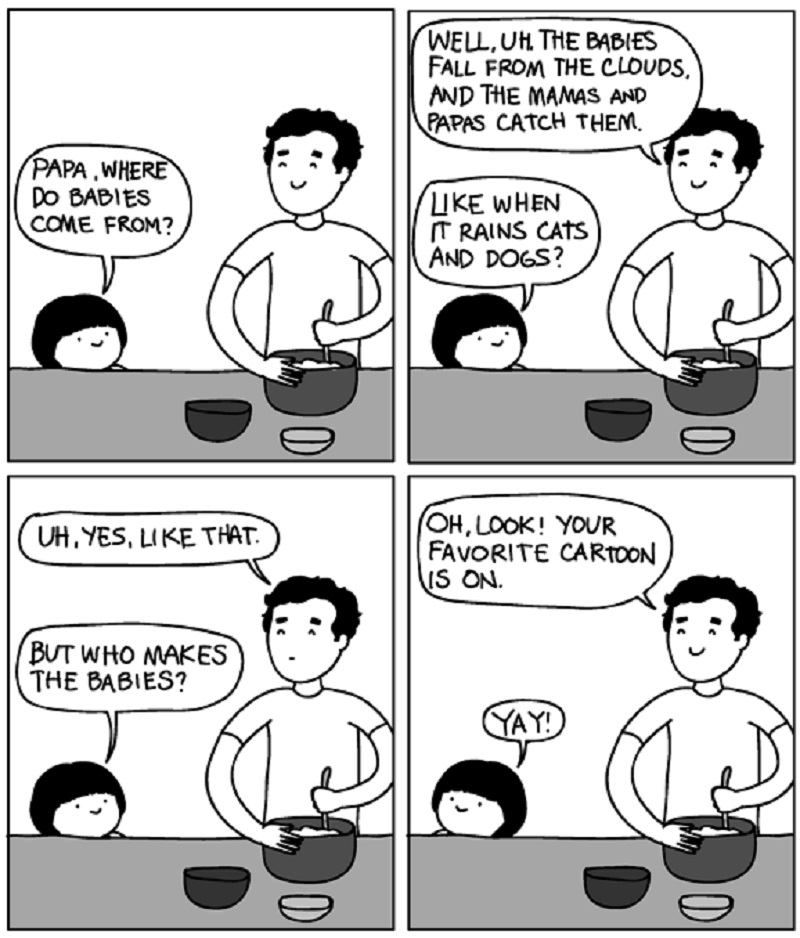 Yasmine told NextShark that she is a Filipino American born and raised in Quezon City, Philippines. She previously worked as a designer for Lisa Frank Inc. then became a toy designer and later a fashion accessory and shoe designer before creating her comics.
Just like everyone else, Yasmine, at a certain point in her life, was curious about the topic of mortality, particularly on what happens to us when we die.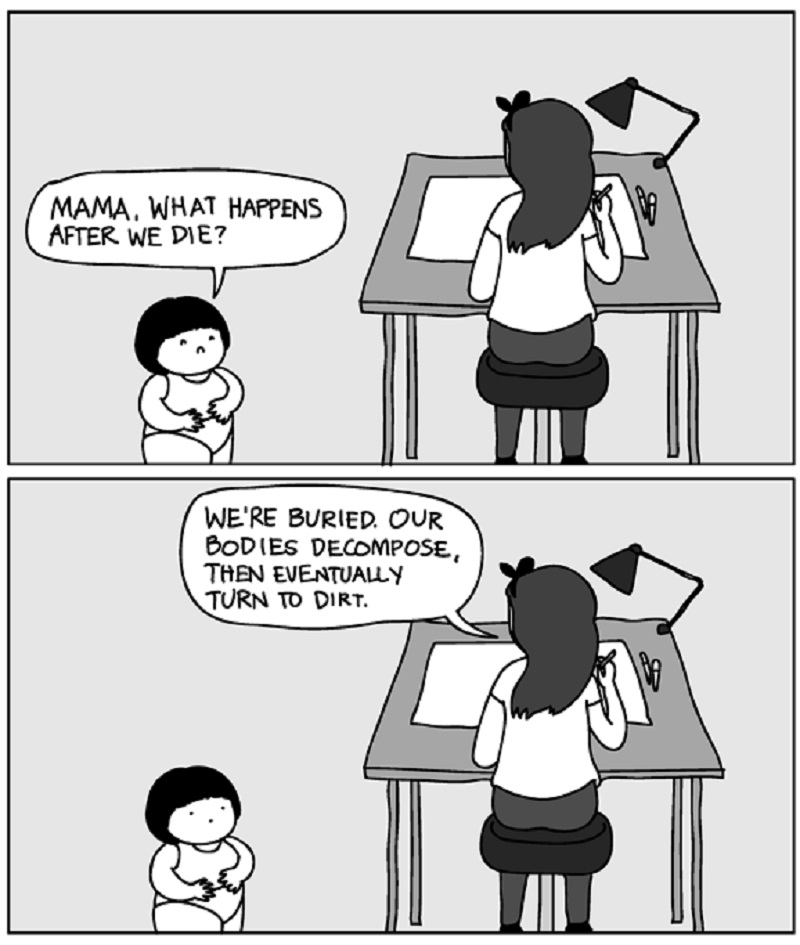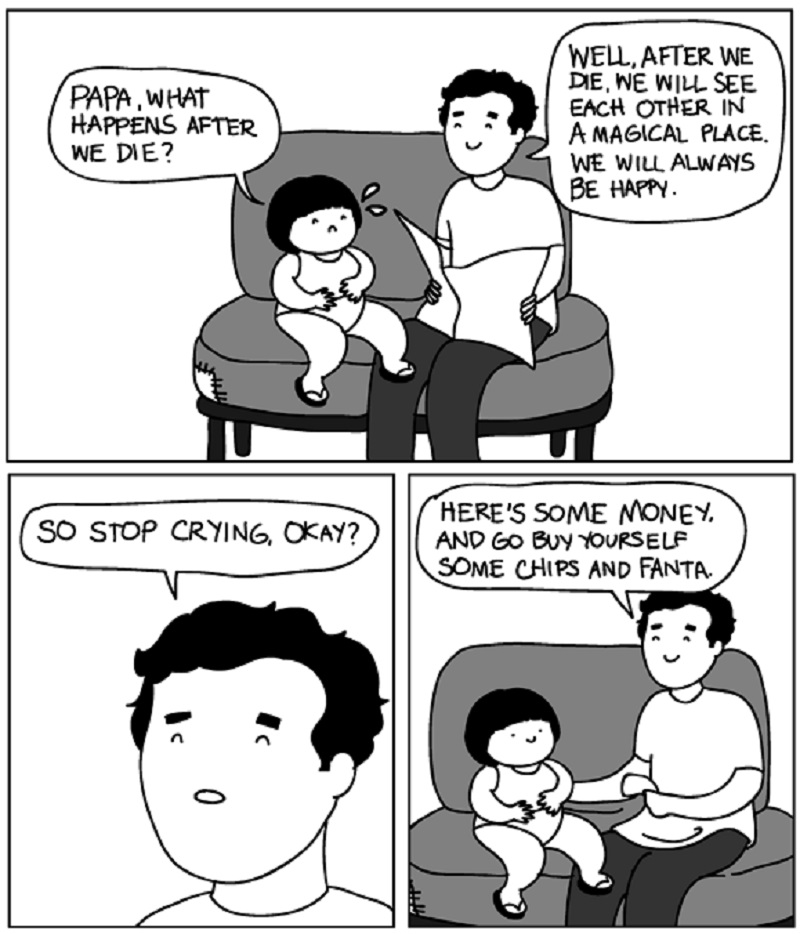 We've all been there… well, sort of at least.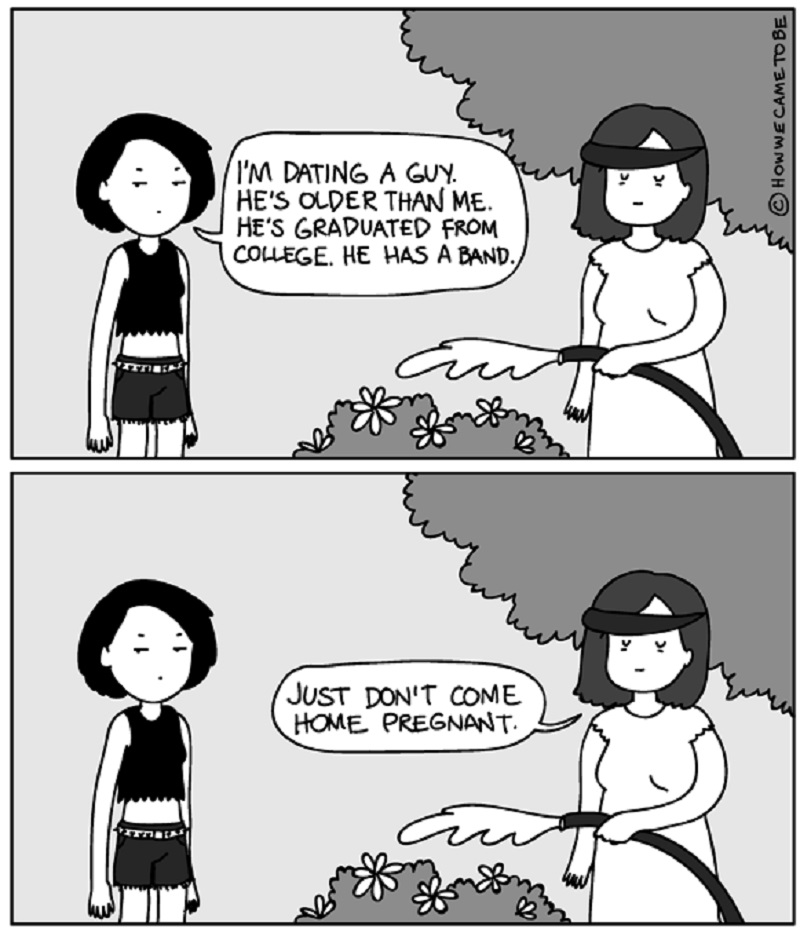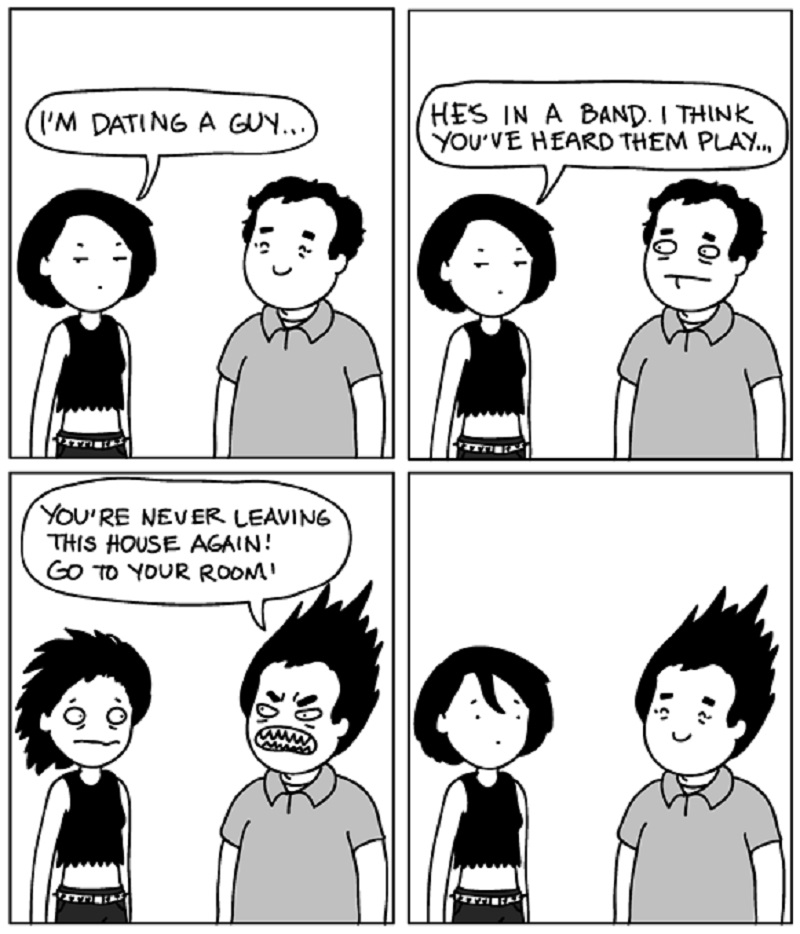 It turns out, her dad was actually right when he warned her about her ex-boyfriend.
"Ex-boyfriend had something going on with an older woman–my high school teacher's friend," Yasmine wrote, adding, "and I found out about it through my high school teacher herself."
The family eventually moved to the United States.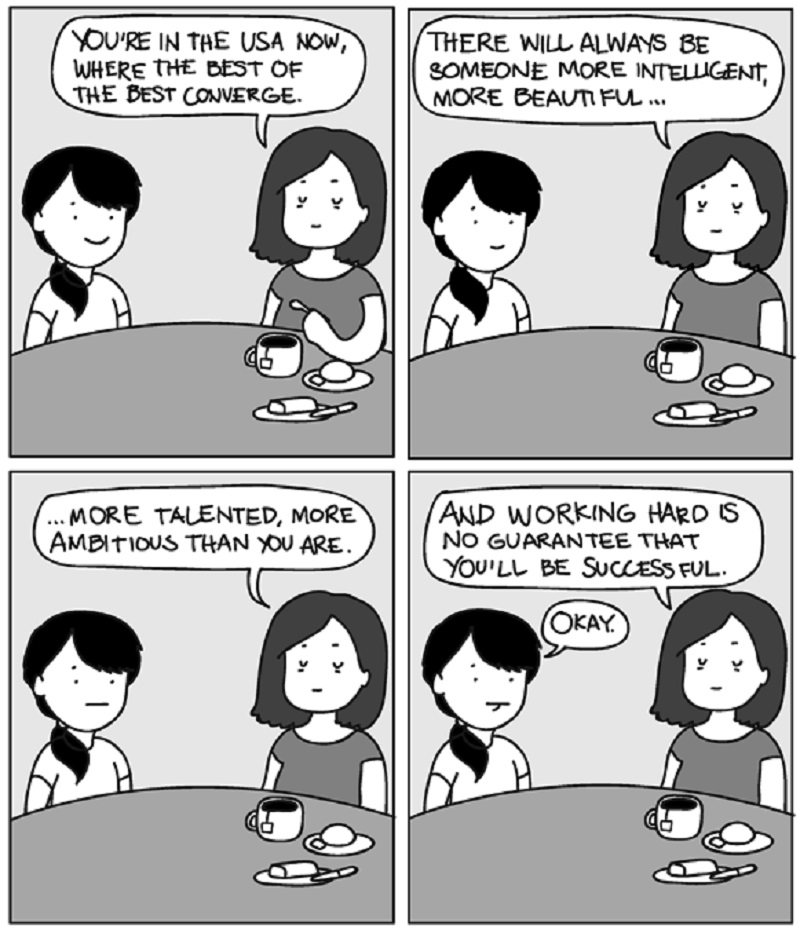 "Both my parents are hard working people who went through a lot. So I can understand the sentiment," the illustrator wrote.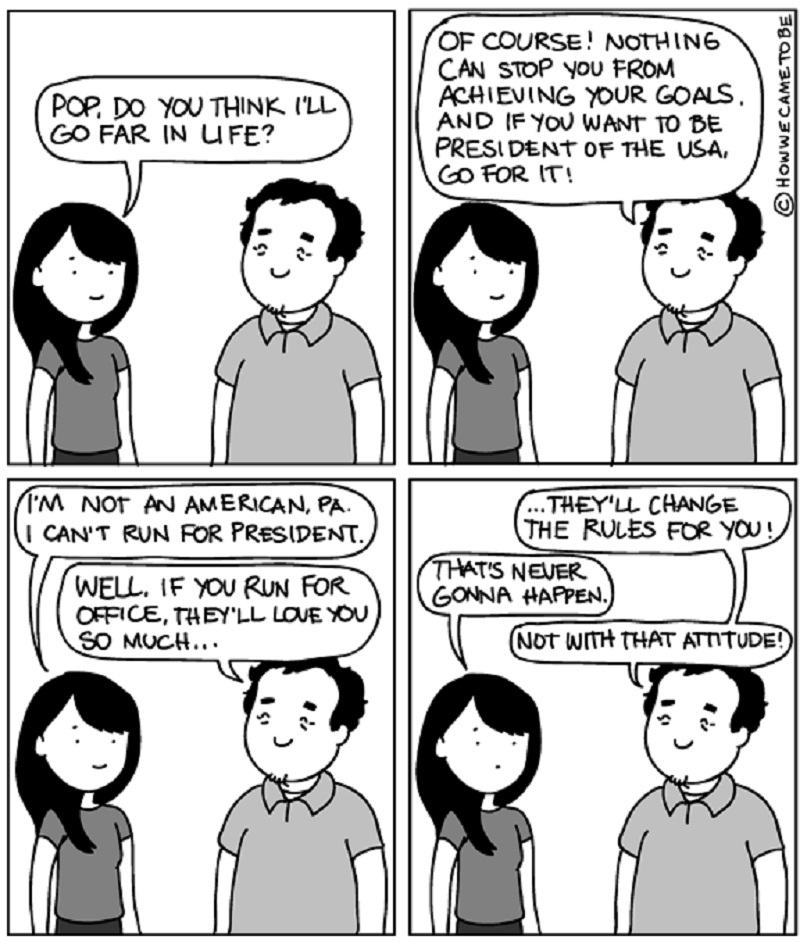 Yasmine told NextShark that her relationship with her parents runs strong:
"I get along well with my parents. In fact, they live next door and I come over to their house to eat all the time."
Check out the illustrator's website for her other work – and her Facebook to see more updates on her future project.
Images via How We Came To Be