A Filipino grandmother's struggle with technology has recently gone viral on local social media.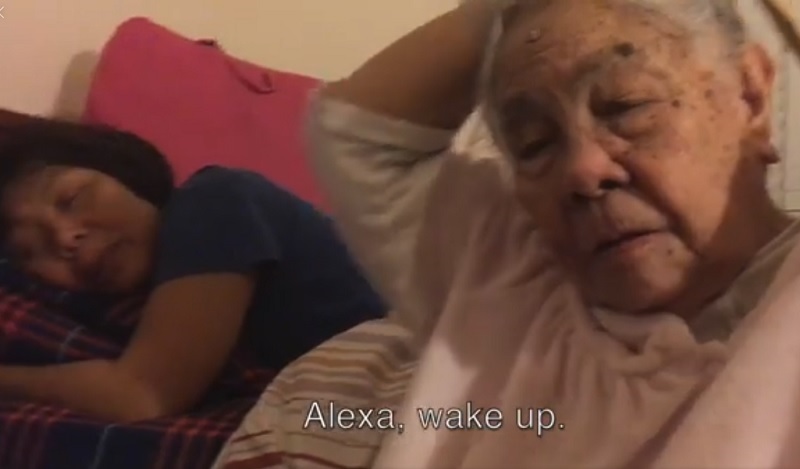 Facebook user Jonathan Gonzales posted a video on Monday featuring his grandma's hilarious chat with Alexa, Amazon's intelligent personal assistant.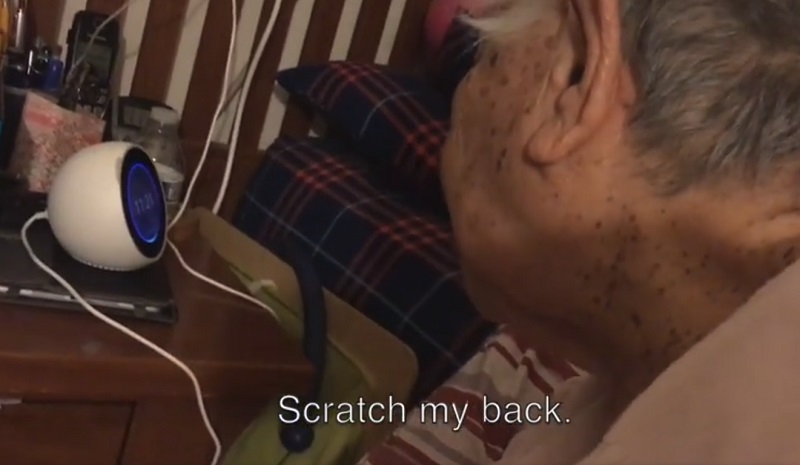 In the 3-minute clip, Teofila Pegollo, Lola Openg to her grandkids, tries — but fails — to communicate with the artificial intelligence inside their Echo Spot gadget.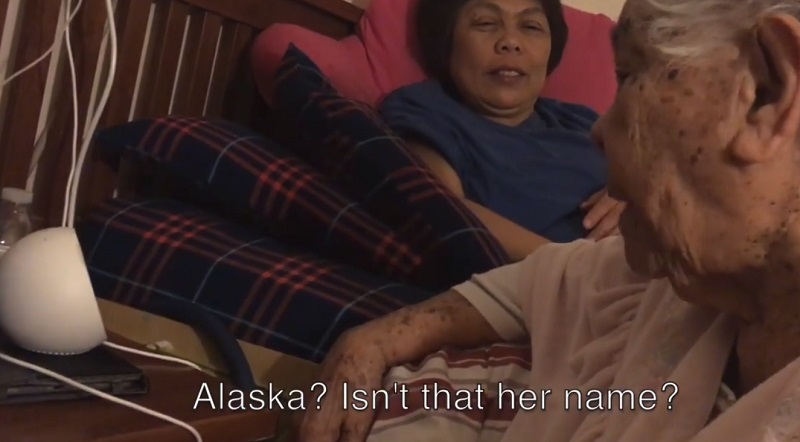 At the start of the clip, her daughter Serly can be seen teaching Lola Openg how to give orders to Alexa.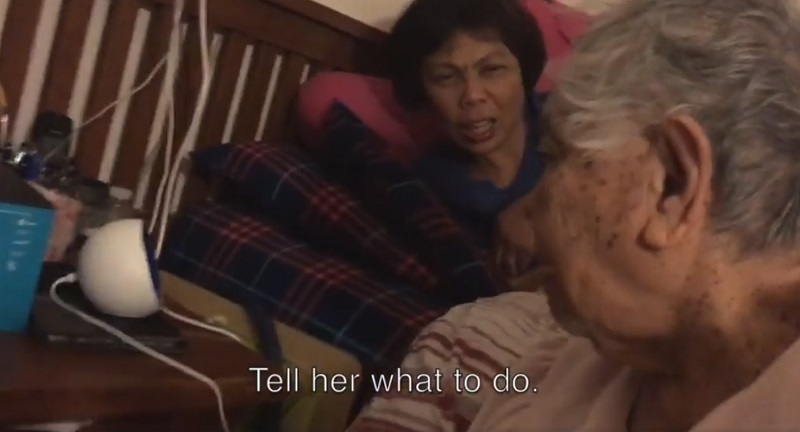 However, Lola Openg had trouble getting Alexa's attention as she kept calling her "Alaska".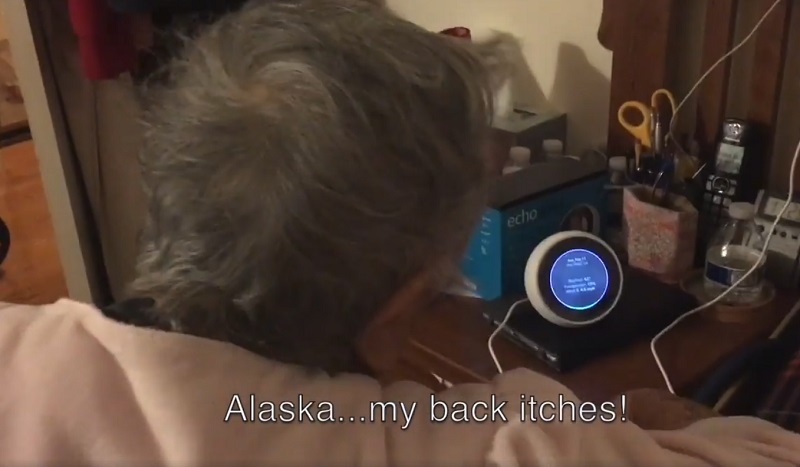 "Alaska, Scratch my back… Alaska, crush my back, it's itchy!" the 98-year-old can be heard repeatedly telling Alexa.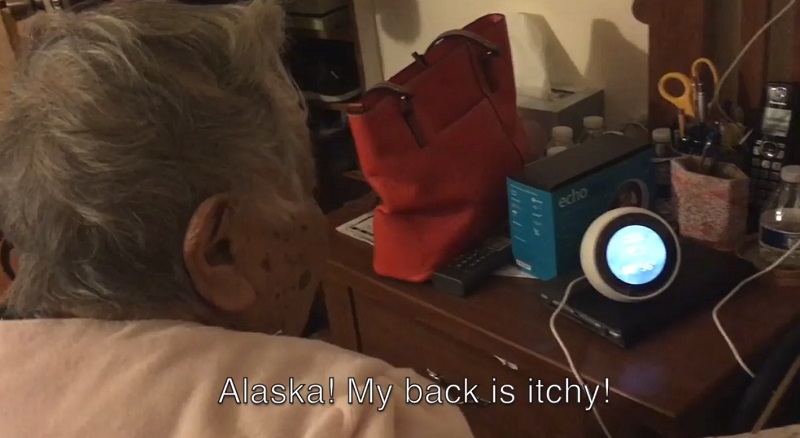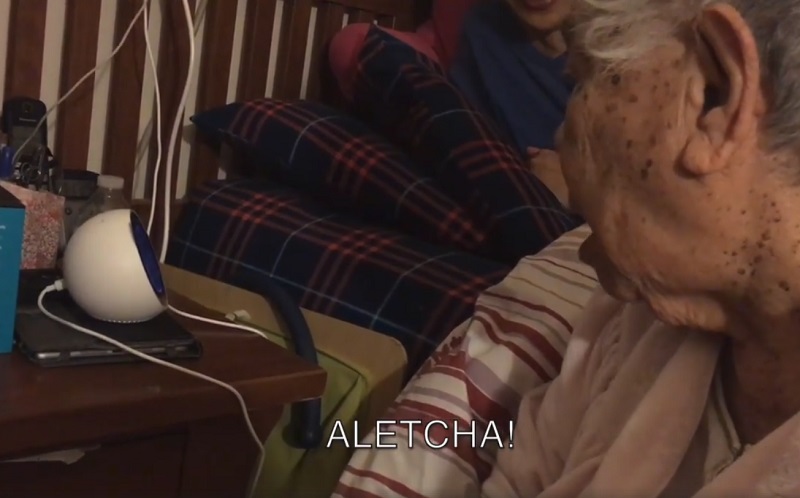 Her family can be heard giggling in the background as Lola Openg became more and more frustrated with the AI.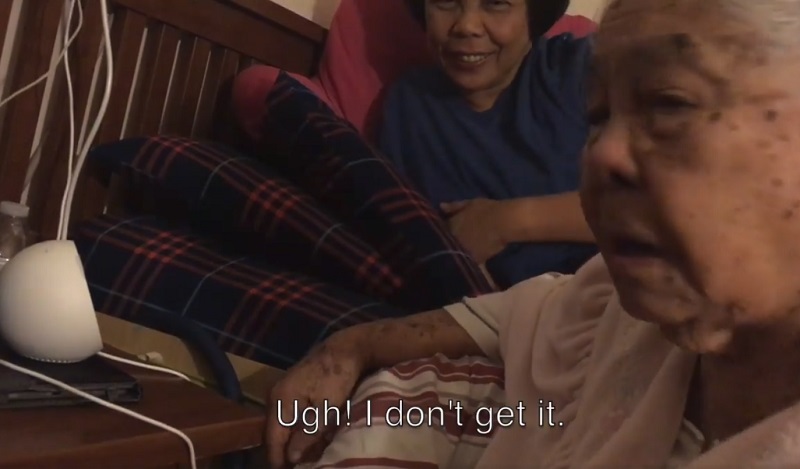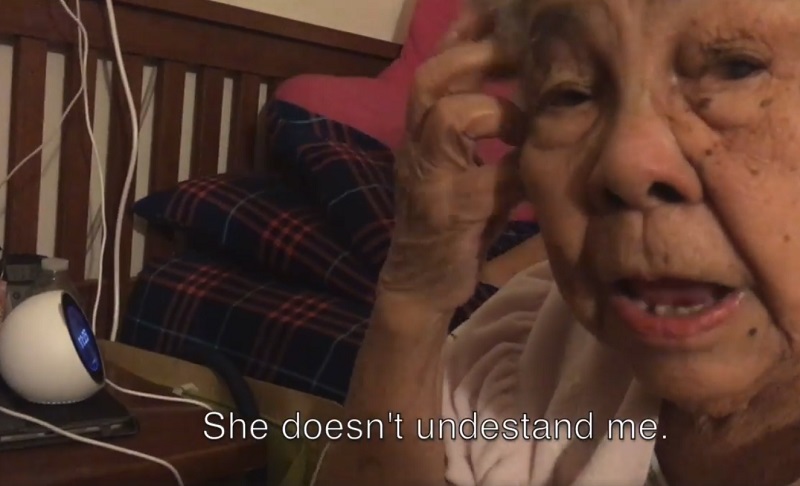 She tried to change her accent to be better understood, but to no avail.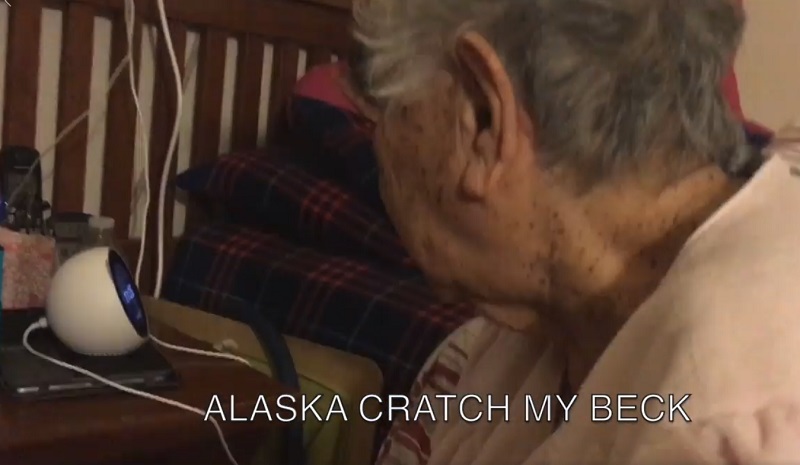 "Alaska, learn Tagalog, I don't know how to speak English. Hey, wake up! My back is itchy, scratch!" she screamed.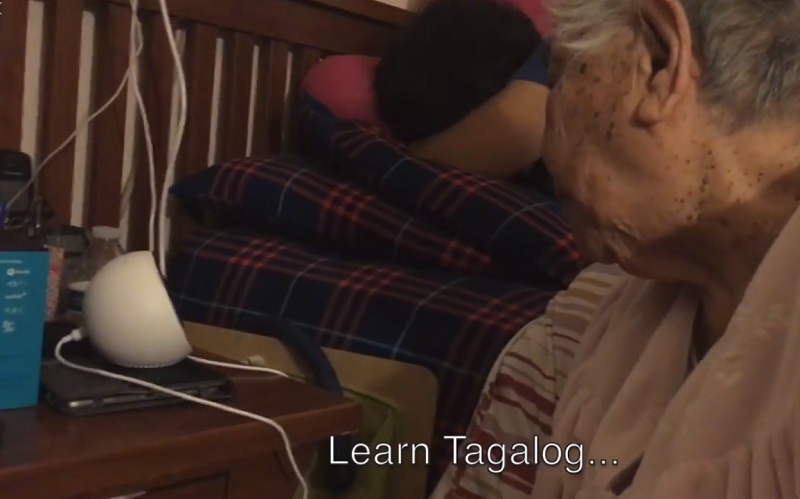 In an interview with ABS-CBN, Gonzales revealed that his grandmother and grandfather were farmers in Indang, Cavite before they moved to San Diego, California in 1977 with their five daughters.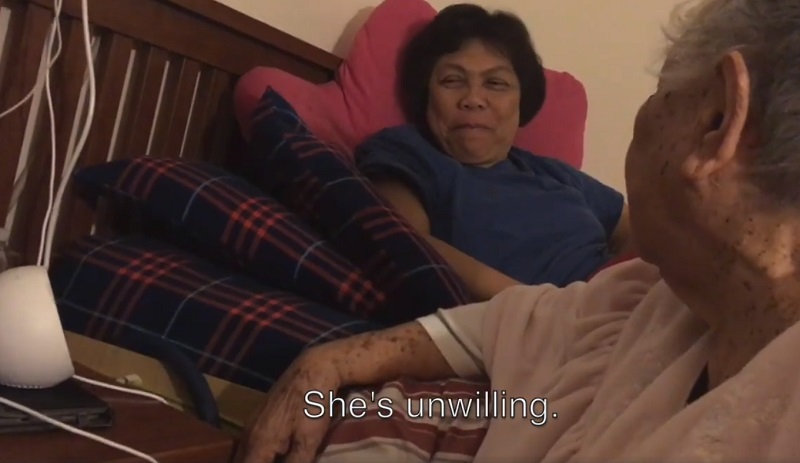 As of this writing, Lola Openg's video has been viewed over 2.2 million times, racking up 42,000 reactions and 35,000 shares on Facebook.
Watch the full clip below:
Images via Facebook / carneasadafries