Tracer may be the face of Overwatch, but the only character in the video game franchise who can both keep your team alive and bash an enemy's face in with the balls floating around his neck is Tekhartha Zenyatta.
In the game Zenyatta, a Buddhist monk in the body of an omnic, was a part of a religious order known as the "Shambali" before deciding to travel the world to promote peace between humans and robots following the Omnic Crisis.
One of the five current support heroes in Overwatch, not only does he provide healing by casting an orb of harmony over an individual teammate, but he also chucks an orb of discord on one enemy and finishes them off by firing a barrage of metallic balls in quick succession.
Zenyatta's ultimate ability, Transcendence, allows him to automatically replenish the health of teammates within range and become invulnerable for a few seconds while uttering "Pass into the Iris" or "Experience tranquility."
We had a chat with the man behind the voice of Zenyatta, Feodor Chin, to find out how he landed the role of the chill yet deadly robotic monk.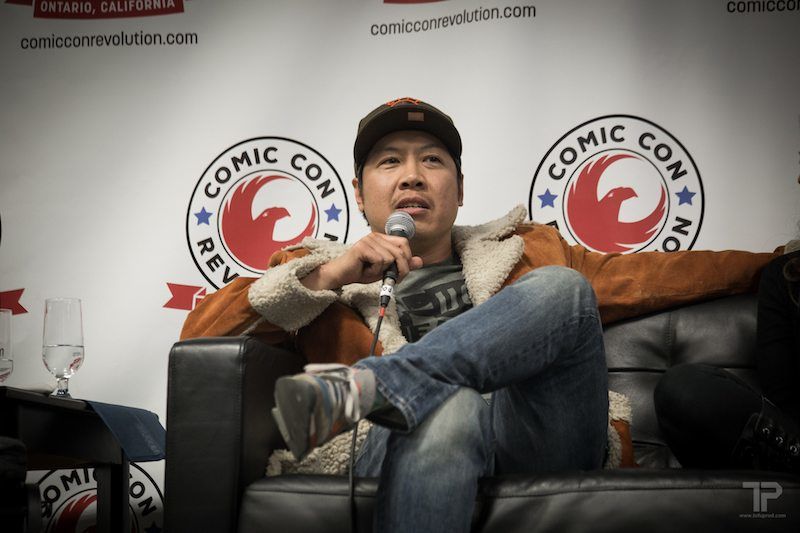 The San Francisco native gravitated towards the drama department in high school, and while he ended up studying communications at the University of California, Los Angeles, he never gave up on his dream of becoming an actor.
After graduating from UCLA, Chin moved back home to San Francisco where he got his first voiceover job in an action video game called "New Legends", which was released for the Xbox in 2002.
Chin, in a very Zenyatta-like manner, imparted some knowledge to those who want to dip their toes into being a voice actor.
"If you can act, then you can voice act," he told NextShark.
"Sometimes there's a misconception of like 'oh I have a really nice voice or character,' and that's certainly a part of it. But at the end of the day you gotta know how to tell a story, which is what actors do regardless if you're on camera or off. As far as being able to convert whatever emotions or to get into the headspace of a particular character, definitely use you your acting training for that."
Chin was already on Blizzard's radar after playing the voice of the pandaren brewmaster Mudmug in "World of Warcraft: Mists of Pandaria".
But when Overwatch was in its early stages of production, Chin didn't only audition for the voice of Zenyatta. Andrea Toyias, senior casting and voice director at Blizzard, had him read for a couple of the other characters, including Hanzo.
"I remember thinking that was probably more of what I was going to end up getting," said Chin. "But Paul Nakauchi is great in it. And I was certainly happy to get Zenyatta."
As of late April, Overwatch has reached more than 30 million registered players worldwide across PC, Playstation 4 and Xbox One since its release in May 2016.
What the team-based first-person shooter gets right and makes itself so unique from other video games out there today is the diversity of the cast.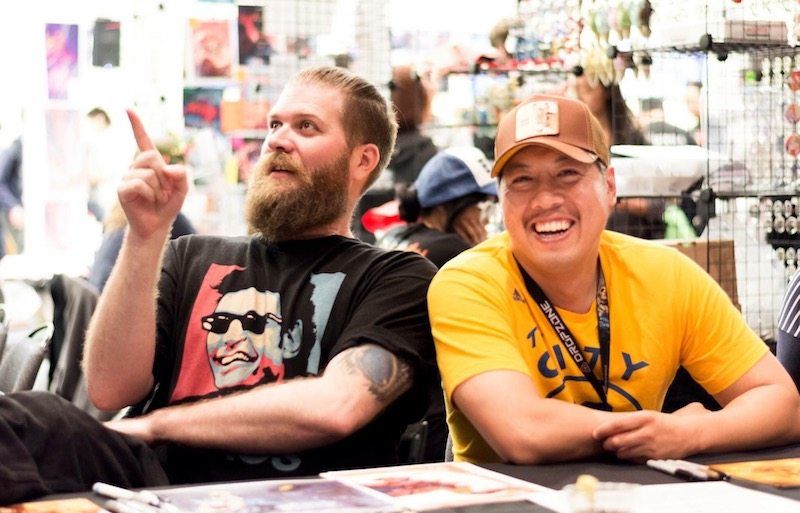 With main Asian characters such as Genji, Zenyatta, Hanzo, D.Va and Symmetra represented in a game that's so popular not just in the U.S. but throughout the world, Chin feels proud to be part of something that's "reaching and touching so many people around the world."
"It's not only ethnicity and gender. Symmetra is on the spectrum," he said. "I think that really speaks to the game's popularity. For everyone, there's at least one character that you can really connect with and go, 'hey, this is me!' It's tremendously important."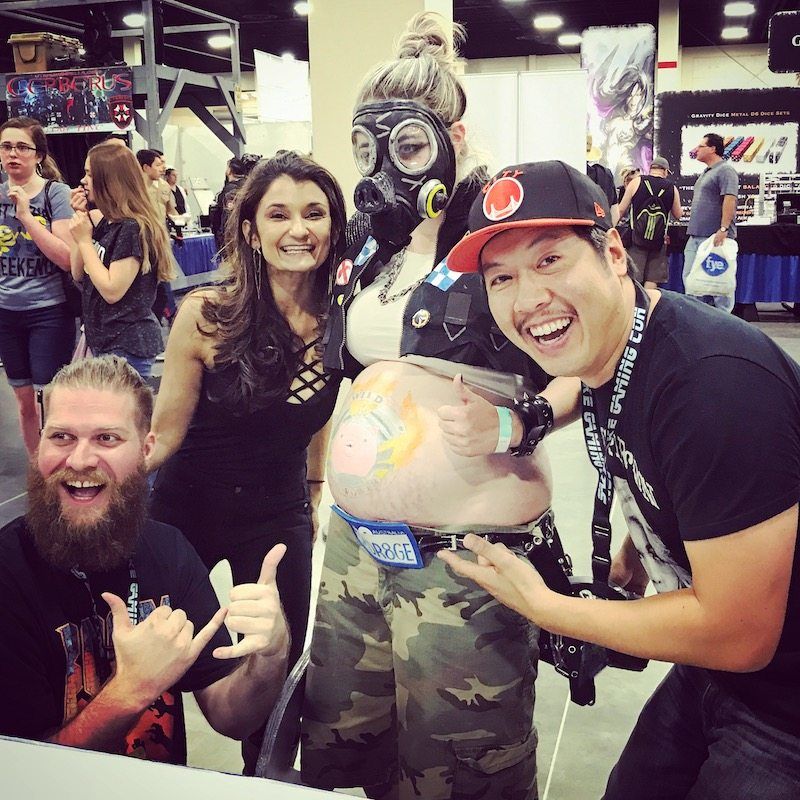 Getting to meet fans at summer conventions, like SacAnime in Sacramento, where Chin, Josh Petersdorf (Roadhoag), and Gaku Space (Genji) are headed to on September 1-3, is one of the many things he loves about voicing Zenyatta.
"I got to say that Zenyatta fans are some of the coolest," he said.
Fans will also be ecstatic to know that another Overwatch short may be in the works, particularly one involving the omnic monk.
"I mean as far as I know they're planning to do one of those for all the characters," explained Chin. "It's just a matter of when."
And for those wondering, yes, Chin does ship Zenyatta and his former protege, Genji. But he also believes Zen and Mercy, another playable healer in the game, would be a good match. So start writing those fanfics!
As for upcoming projects besides Overwatch, Chin will be appearing in Far Cry 5, which is set for release on February 27, 2018, playing a very "un-Zenyatta-like" character.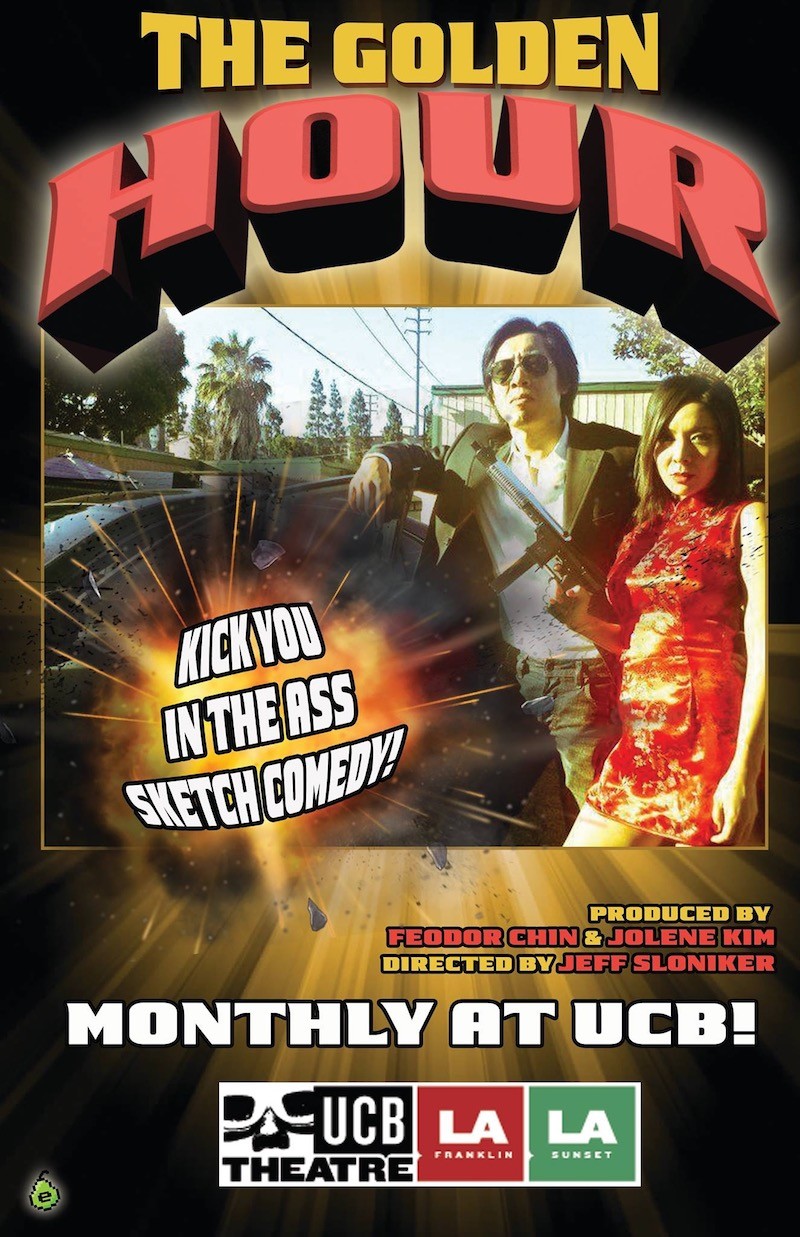 Chin also produces a sketch comedy show called "The Golden Hour", with Jolene Kim at the Upright Citizens Brigade in Los Angeles. Their next show will be on September 27 at 8 p.m. at the Comedy Central Stage.
Now go embrace tranquility by following Chin on Twitter and Instagram!
Feature Image (left) via PlayOverwatch.com