A father who continually leaned forward at a 90 degree angle in order to create a comfortable "bed" for his sleeping daughter has warmed hearts online.
The sight, which was captured on video, took place at a train station in Beijing on June 13.
Some users speculated that the pair had just come from the hospital, seeing that the daughter's hand was wrapped in some gauze.
Others suspected that the daughter had an intravenous drip, a reportedly common treatment for mild illnesses in China.
The man who filmed the scene, surnamed Liu, was waiting for a train home when he saw the pair.
"He stood there the whole time bending his waist and it seemed like he was really tired himself," Liu told Pear Video on June 16 which was Father's Day.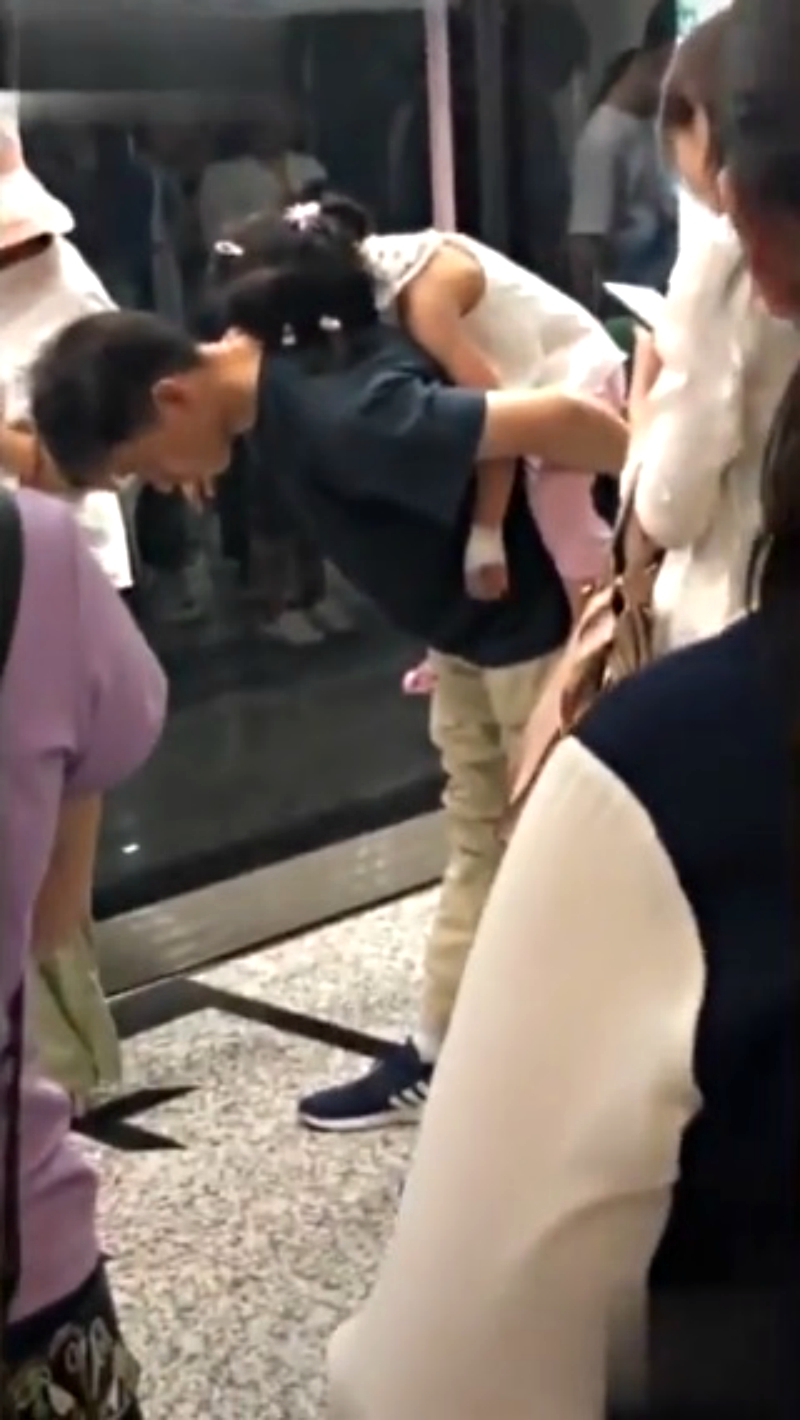 Bystanders especially took notice of the man's act, as the train they were all waiting for was taking much longer than other trains. 
"He held that position without making any movement, so I thought it was a tender moment," Liu added.
For standing so motionless, the man reminded some of the Chinese saying, "A father's love is like a mountain."
Apparently, this resonated with many, as a father's ideal role in China can be compared to a mountain: "quiet, still and ever-present," according to The Epoch Times.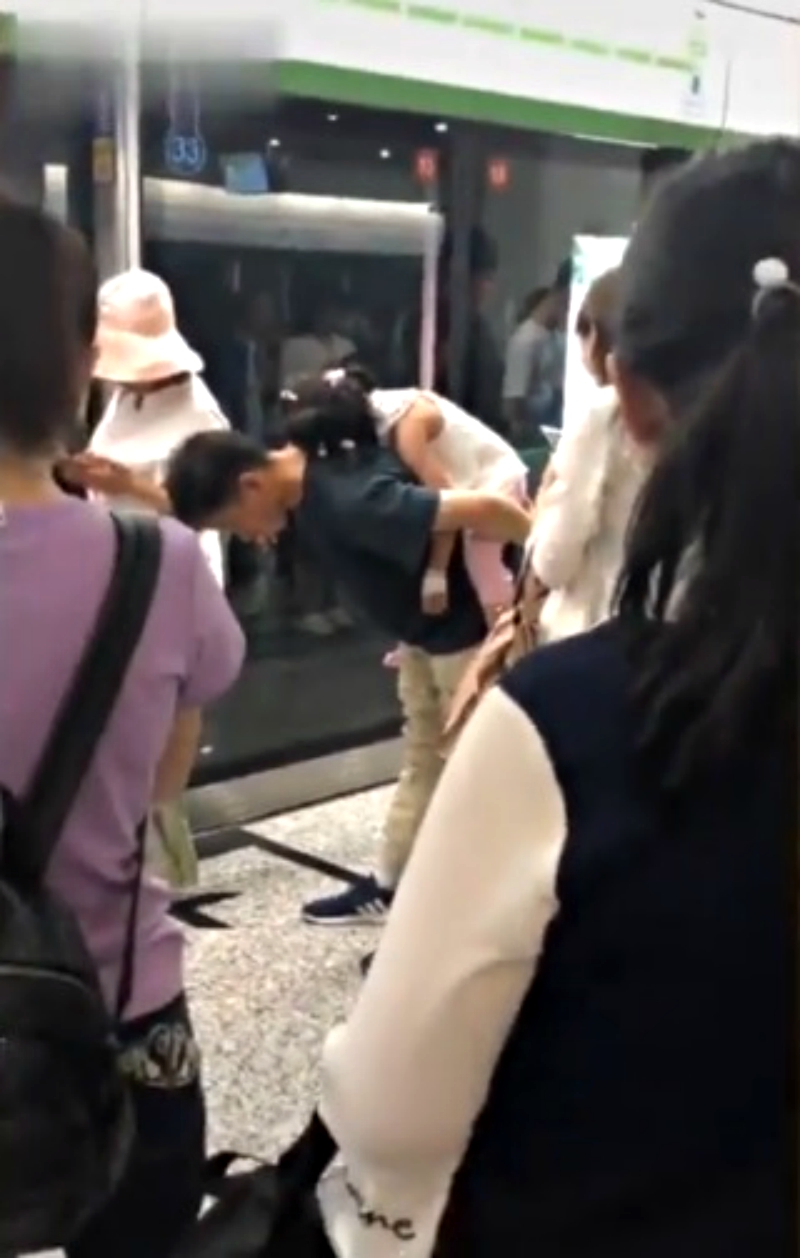 The video touched hearts and has been widely shared on Chinese social media.
Weibo users commented:
"This warms my heart."
"If she grows up to marry, she must see this video."
"The first car I've ever had in my life is my father's shoulder."
"My dad bent the same way for me as a child. Now, it's my time to carry him."
"[We] can't remember how much [our] fathers did for us, but we should remember to call them and say thanks today."