A normal family photo turned into a family tradition for father and daughter Hua Yunqing and Huahua, spanning almost four decades with changing fashions and hairstyles to boot.
Hua's first photograph in the epic series was with 1-year-old Huahua in front of Taying Lake lake in Zhenjiang, Jiangsu in 1980.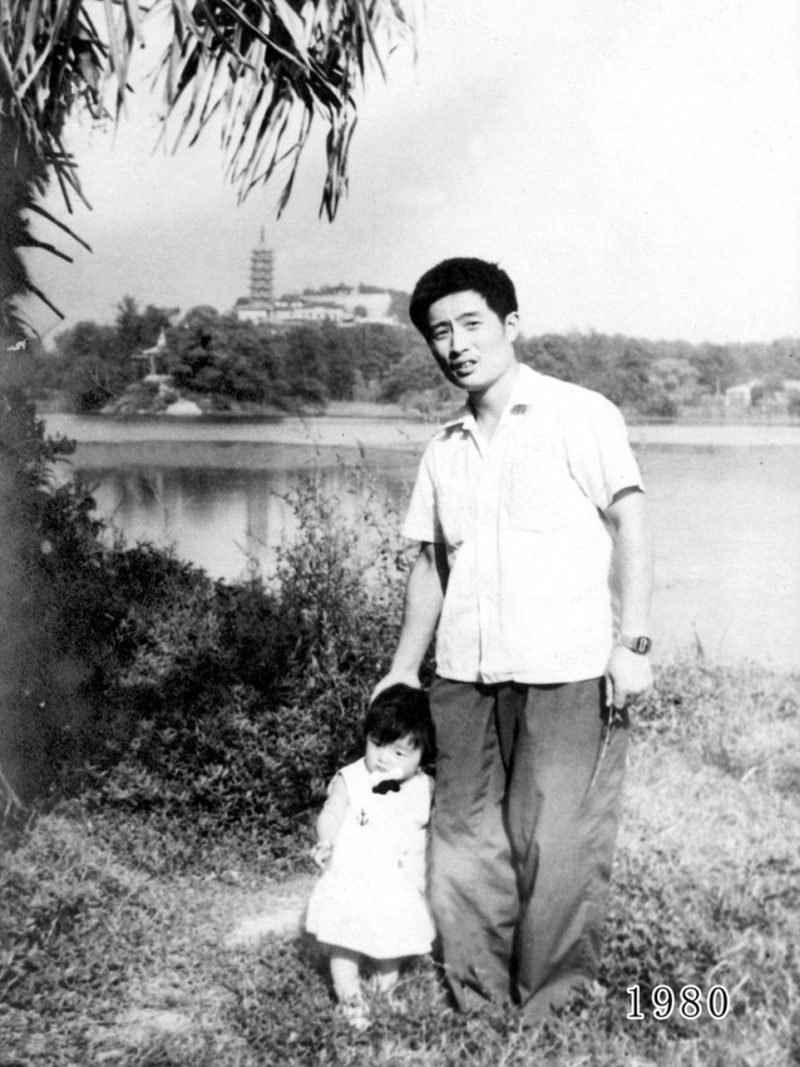 "I didn't have any thought of doing the same thing again but when I got the photo back, I liked it so much that when we went back the next year I repeated it," he said, reported by the Daily Mail.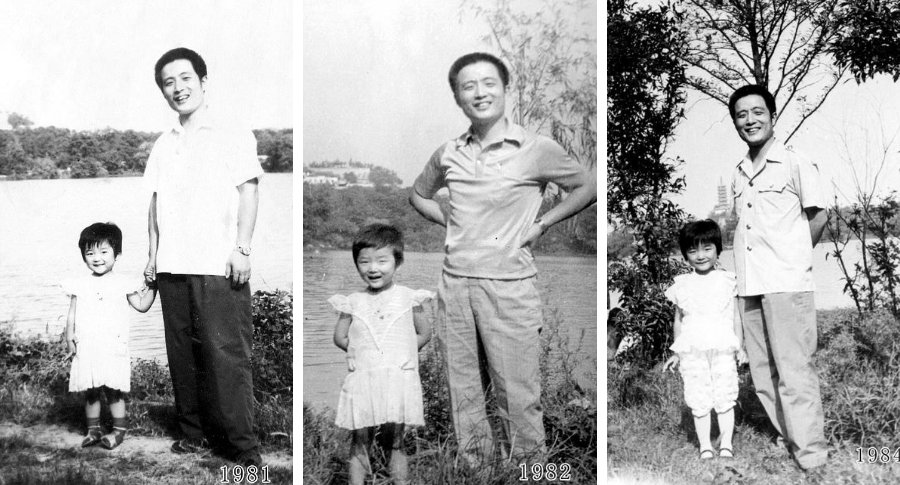 The family tradition started at a time when China was implementing its one-child policy, which forbade parents to have more than one child beginning in 1980 and ending in 2015, reported Time. The government fined families for having another child without a permit and gave single-child families incentives such as maternity leave.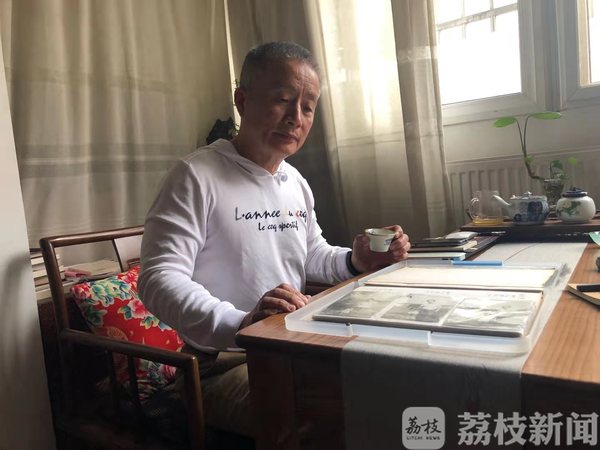 Hua sports all kinds of iconic looks, some including short shorts, crisp collared shirts, sports caps and even a camera in a photo the pair took together in 2006. The father does not seem to change throughout the years as his daughter grows older.
The photos change to color in 1987, indicating the father might have bought a new camera. The pair show that there are an infinite amount of poses for the photos, some casually leaning back into each other, copying each other's poses or simply holding each other's hands.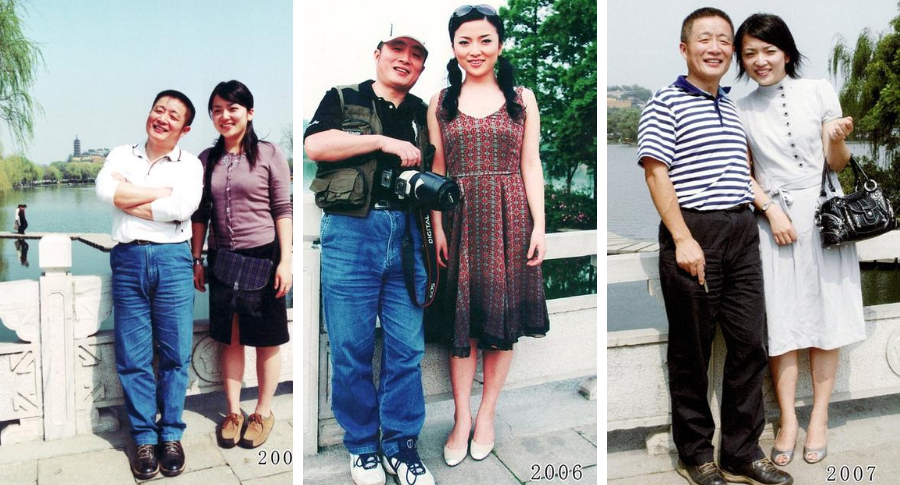 Huahua's style evolution is one all young people go through — cute toddler clothes with some extra ruffles, long-limbed awkwardness of the preteen years, and the sophistication of someone setting out on their own in their teens, 20s and beyond.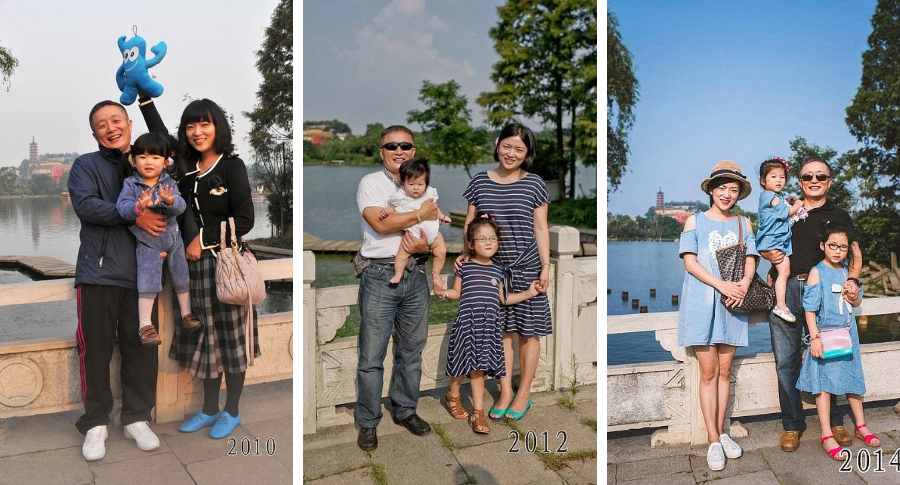 Hua said he would never have guessed that he would be continuing this tradition well into his 60s, with his own granddaughters, Huahua's children, also being introduced into the annual photo tradition. The series only has one photo missing in 1998, when Huahua skipped out on the family vacation.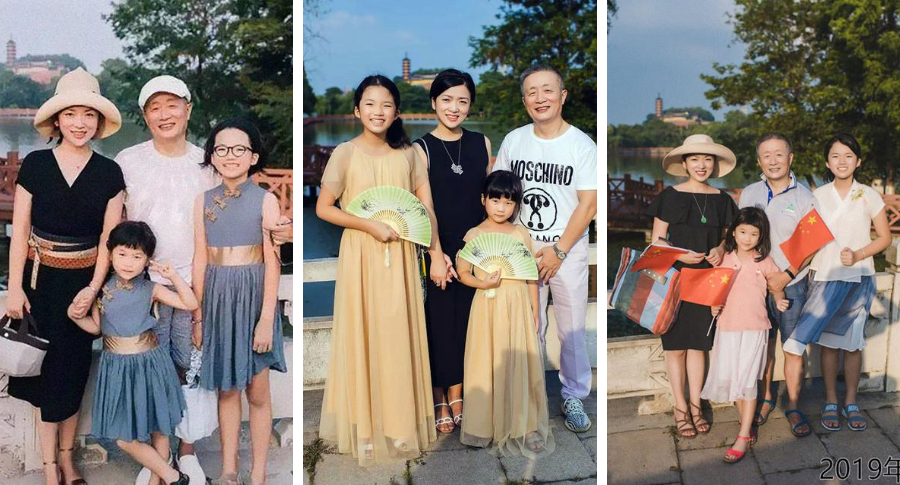 It's clear the family tradition has kept the father-daughter duo close. Now they have photos to experience the evolution of their relationship as they both grow older together.
Images via Hua Yunqing