British far-right, anti-Islam activist Tommy Robinson was doused in what is believed to be two different flavors of milkshake for two days in a row as he hit the streets to campaign for the European elections.
Tommy Robinson, whose real name is Stephen Yaxley-Lennon, has a large following among neo-Nazi and extreme right groups in the U.K. who have previously been seen performing the Nazi salute in his name.
He is running independently to become a Member of the European Parliament (MEP) for the northwest of England.
How was my man so casual 😂

🎶 Tommy Robinson's milkshake brings all the boys to the yard 🎶 pic.twitter.com/M1sYUyp02w

— Az (@AzTheBaz) May 2, 2019
In the now-viral video, Robinson and a group of his men are seen arguing with an Asian man during their walk in Warrington, Cheshire on Thursday.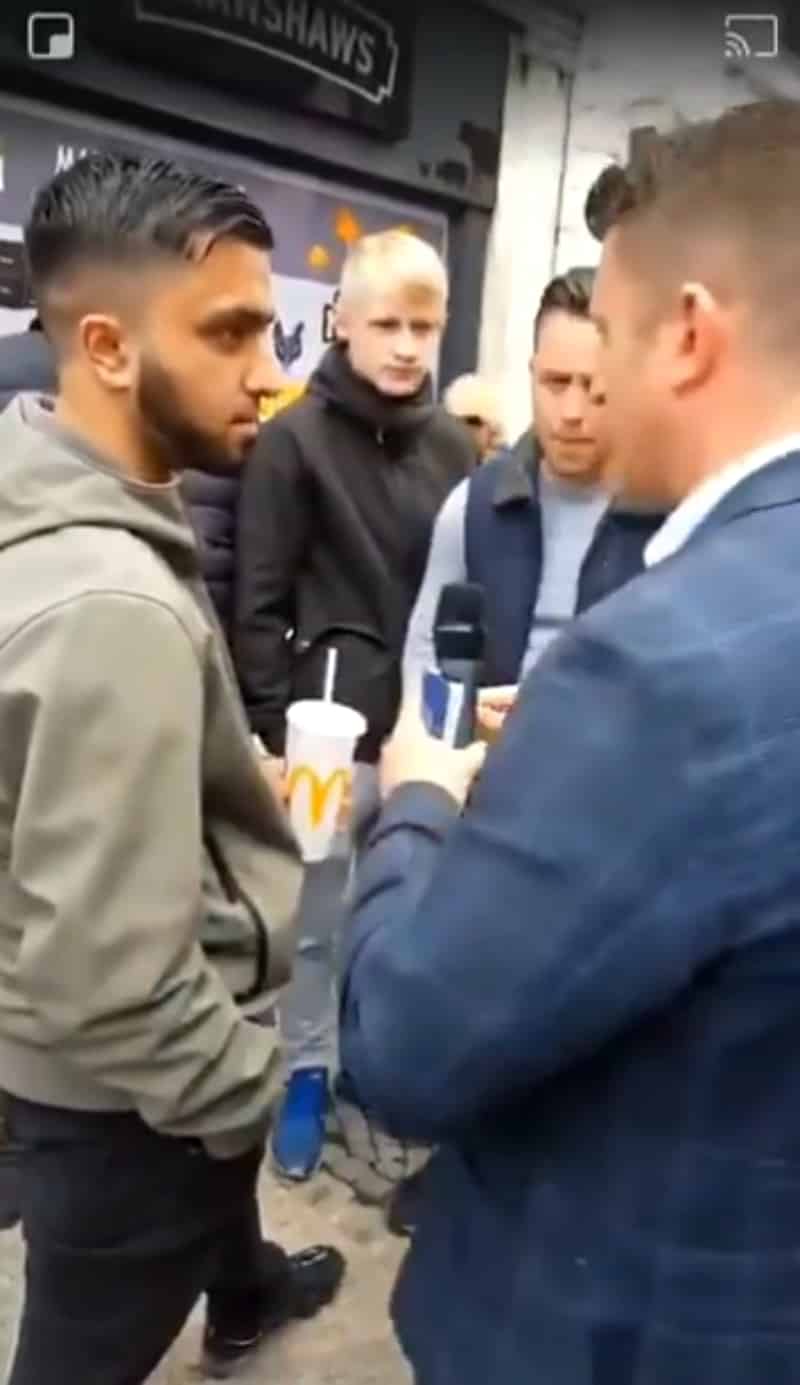 Shortly, the man pours what appears to be vanilla milkshake on Robinson's head.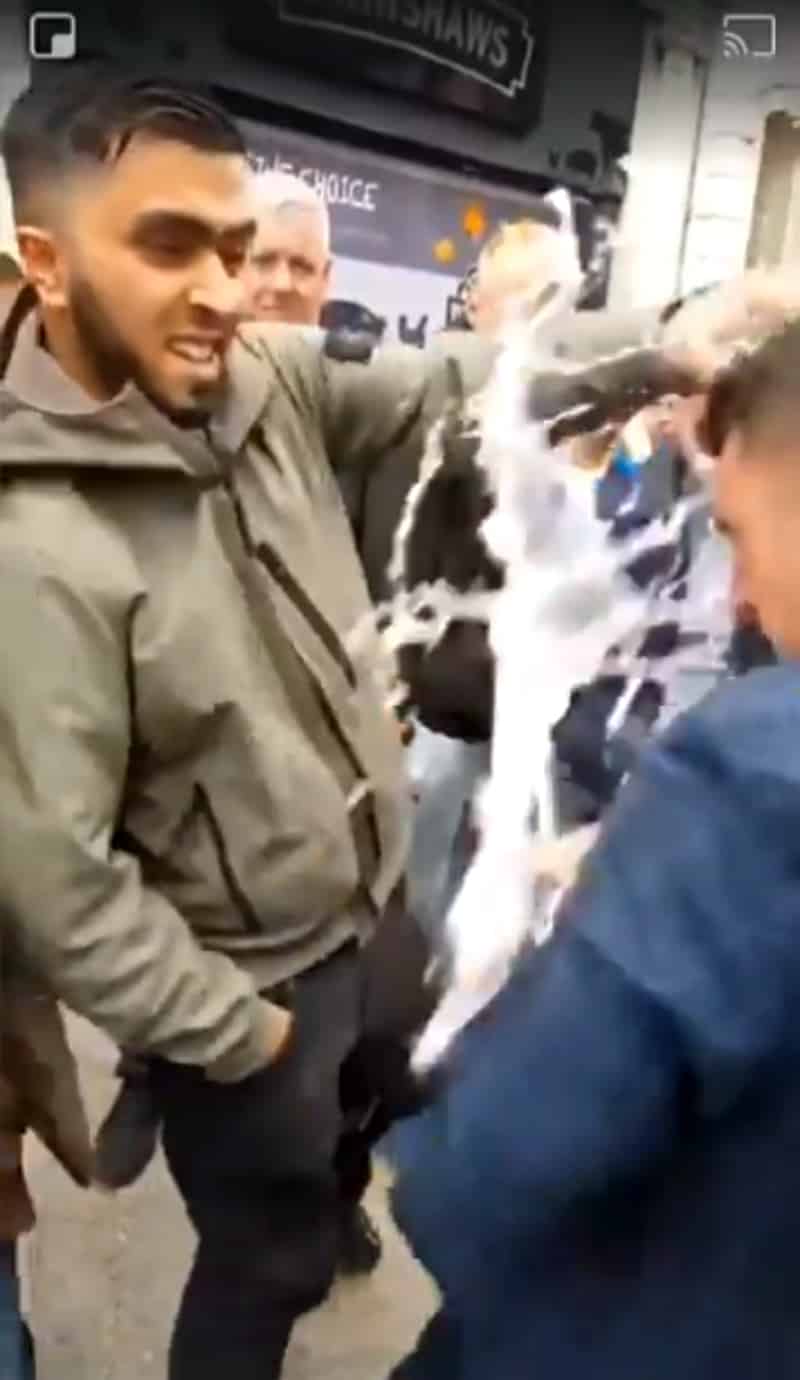 The surrounding men immediately separate the two, but Robinson manages to throw a few punches at the Asian man, then is held back by others presumably from his entourage.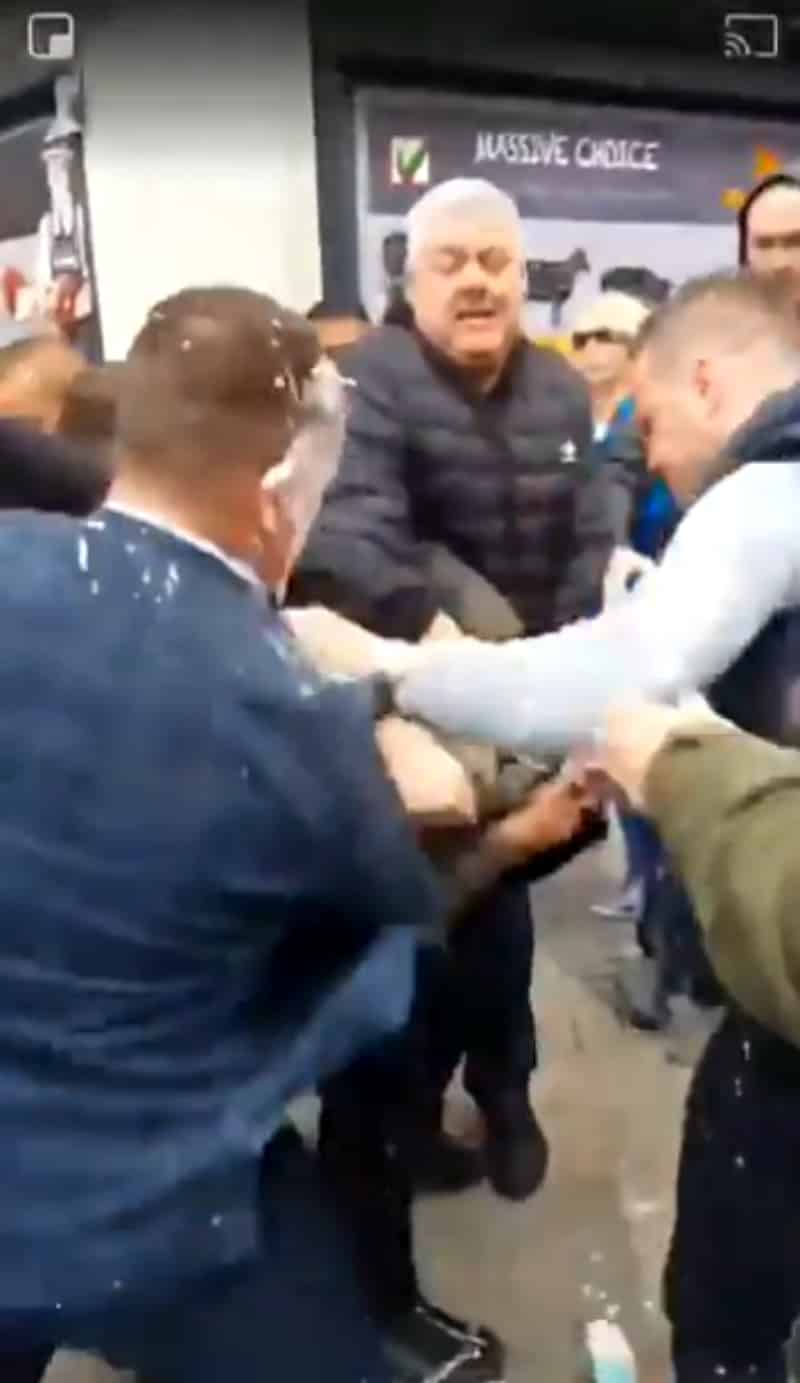 Meanwhile, the crowd erupts in cheers as Robinson processes what had just happened.
"That's what you get for being a fascist!" the man filming the scene yells. "You f**king Nazi prick."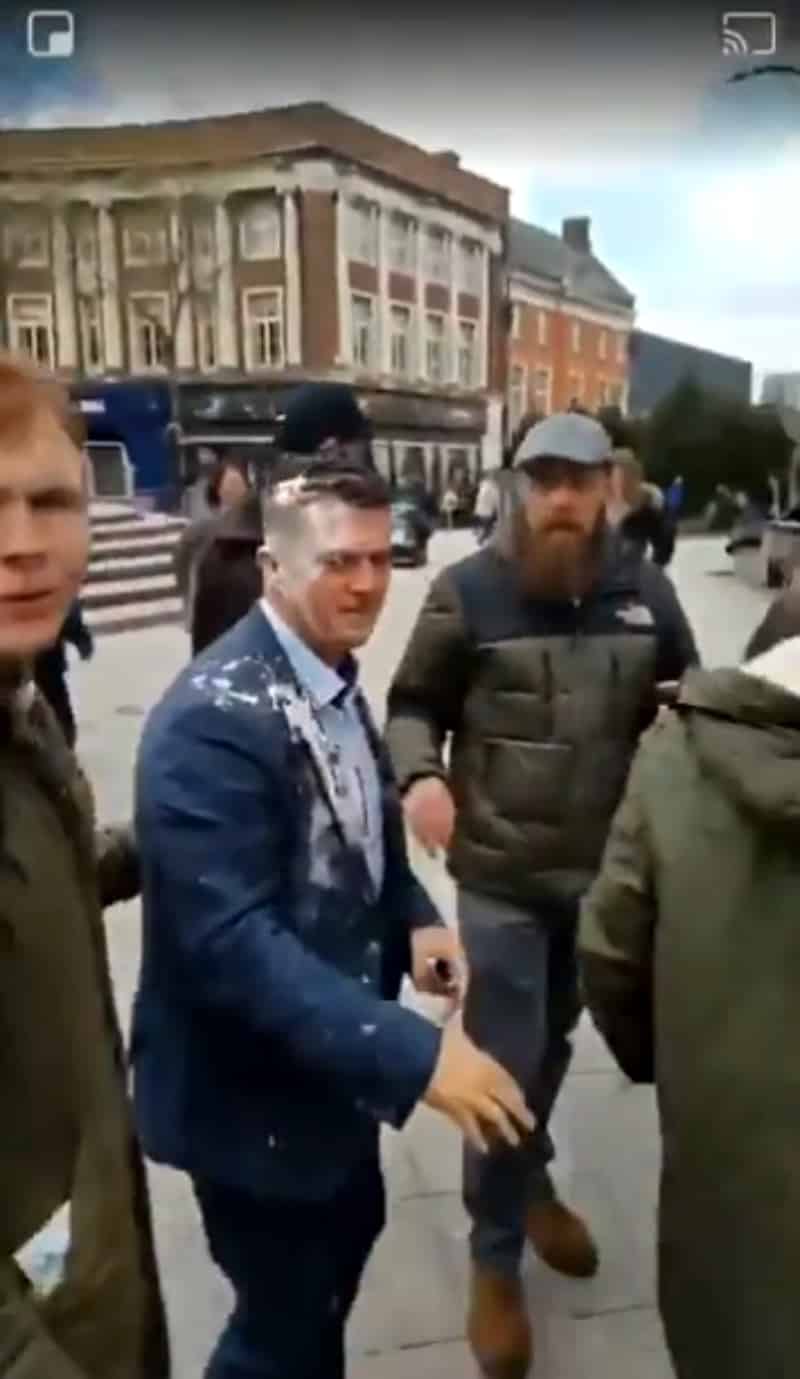 In 2009, Robinson founded the English Defence League (EDL), an extreme far-right organization that aims to "act, lead and inspire in the struggle against global Islamification." While he had left the group in 2013, his rhetoric appears to have stayed the same.
According to The Independent, Robinson has an extensive criminal record, which includes convictions for violence, drug possession, mortgage fraud, public order offenses and entering the U.S. with a false passport. He is currently banned on Twitter, Facebook and Instagram, BBC noted.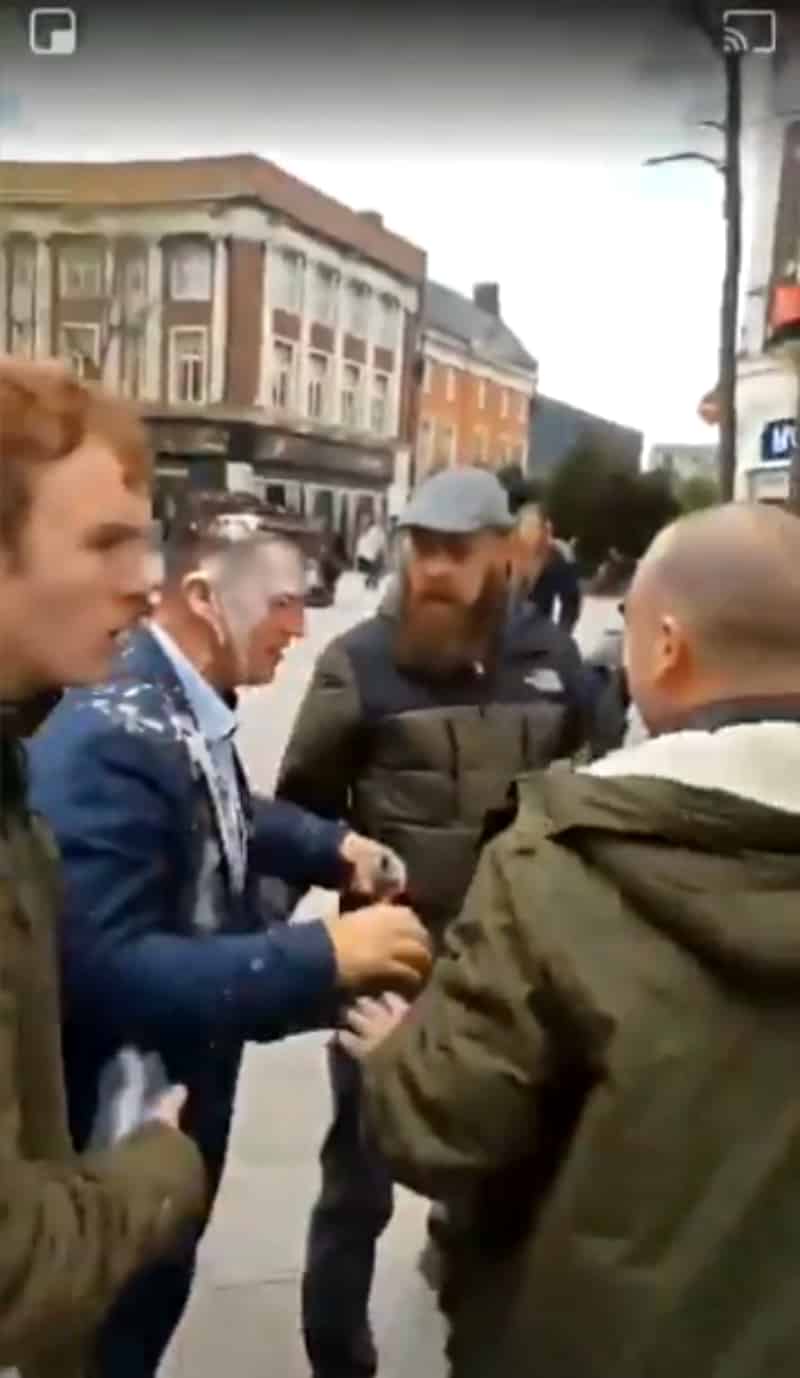 Speaking to Asian Image, the Asian man in the video, identified as 23-year-old Danyal Mahmud, claimed that Robinson kept talking to him even while he tried to maintain his distance.
"I was in Warrington for a meeting and afterwards was on my way home. I had to pass this group of people."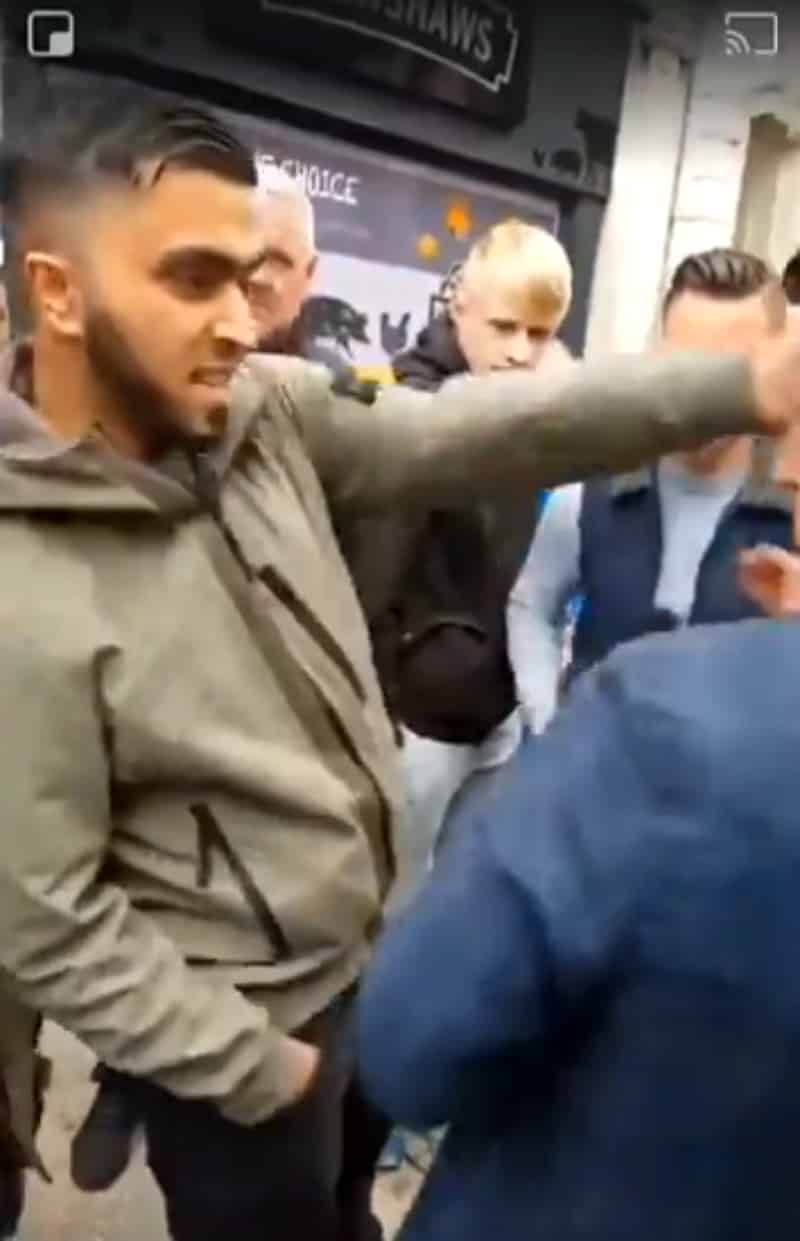 "He just kept talking to me. I kept moving location. I was the only Asian guy there," Mahmud recalled. "I said to him I do not wish to speak to you on or off camera."
"I just got annoyed with him. A milkshake 'slipped' out of my hand."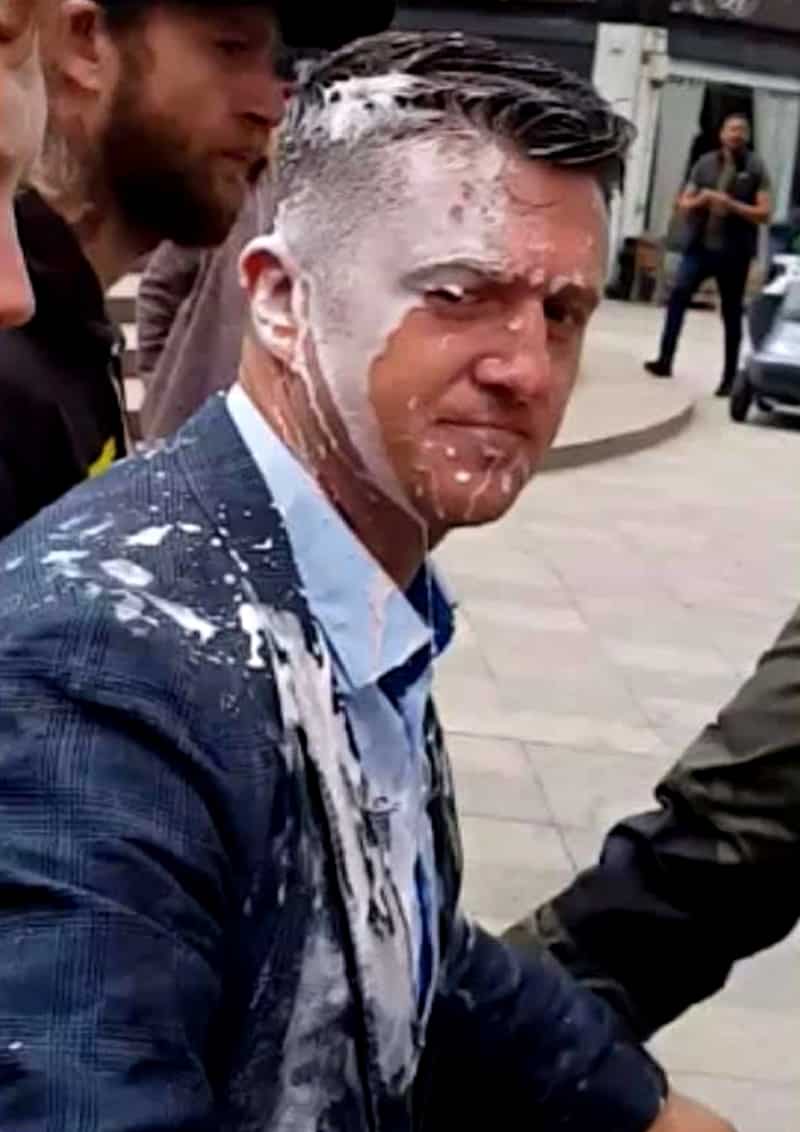 It is understood that Robinson reported the incident as an assault to the Cheshire Police, who are now conducting an investigation.
"I had no intention of doing anything or reacting in any way. But he kept talking," Mahmud explained. "I feel a bit shaken up and shocked to be honest."
This marks the second time in two days Robinson has been doused with milkshake. While campaigning in Bury, Greater Manchester on Wednesday, someone threw a strawberry milkshake at him.
"Had a strawberry milkshake thrown over me by some I dunno, I'd say some Muslim supporter of course. I'm going to Nandos," he announced on Telegram.
Images: Screenshots via Twitter / AzTheBaz