A graphic designer from the Philippines creates Filipino-inspired fake Pokémon based on his country's culture, wildlife and folklore.  
Fakemon: Jhay Alejo, a 24-year-old Pokémon fan from Manila, started creating "Fakemon" as a hobby at the age of 9, he told NextShark. 
"I'm a big Pokémon fan and seeing other artists make their own Pokémon made me want to do it as well. I decided to make Filipino-based Fakemon as a way to share my country's culture and wildlife," says Alejo.

He explained that Fakemon are Pokémon made up by artists. Although he does not plan on selling his designs, Alejo stated, "I love sharing and gaining appreciation and criticism from my designs." 

"I have a Pokédex prepared with 234 Fakemon. A Pokedex is a list of Pokémon, also shortened to just 'Dex' in the Fakemon community. Fakemon dexes are a list of an artist's Fakemon and usually contain their typing, abilities, descriptions and habitats. I have Filipino-based Fakemon and other Fakemon that are not Filipino-based like dragons, flowers and birds," he added.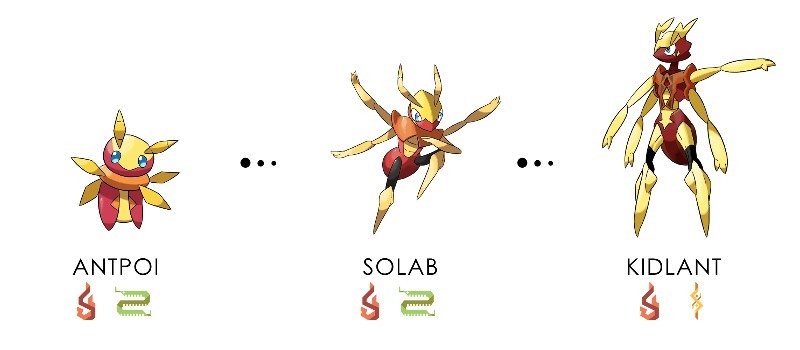 Alejo's designs: While it usually takes Alejo a day or two to complete a design, there are times when he can create up to three Fakemon in under six hours when motivation hits. 
"My process is really simple: first I have an idea, then I do research and then use the information I have found to formulate the Fakemon's personality, habitat, evolution, typing and name," Alejo shared.

One of Alejo's designs was inspired by a scary creature in Filipino folklore that is known to play tricks and lead travelers astray in the mountains and rainforests of the Philippines. "'Trikbalang' is based on a Filipino mythical creature called a "Tikbalang," a large being with human torso and horse head and legs. Its name comes from 'trick' and 'Tikbalang,'" he shared.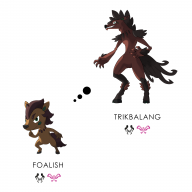 Another one of his designs was based on a common Filipino Christmas decoration known as a "parol." He explained that "parols" are star-shaped, colorful ornamental lanterns. "The big parols are called 'Parul Sampernandu' and are usually seen around San Fernando, Pampanga, Philippines. The name 'Frosnando' comes from 'frost' and the city of San Fernando," he said.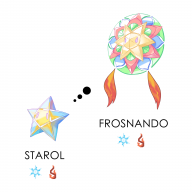 "Naming Fakemon has universal rules," Alejo explained. "I have to take into account what the Pokemon does, how they work, where they live, their habits, their powers and their inspirations, and then mash all the usable words together for a very good name that can be smoothly said without difficulty. For example, my Fakemon named Bambakas comes from two words: 'bamboo' and 'lakas,' which is Filipino for 'strong'.'"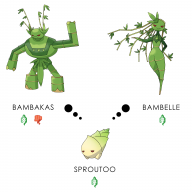 Another design was based on the Philippine national animal called "carabao." Alejo says, "'Karabreak' is based on water buffalo and ancient Filipino tribal warriors that have tattoos all over their bodies. Its name comes from "carabao" (Tagalog for water buffalo) and 'break.'"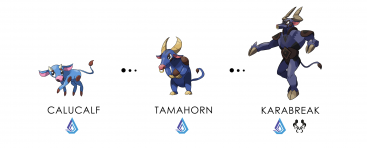 Alejo's favorite designs are "Twinklish" and "Butanduin," which are based on galaxy and space themes. "These two are based on whale sharks. They were originally going to look more menacing and violent and would have the water or dark typing, but after finding out they are gentle creatures in real life, I instead turned them into Water or Fairy types," he shared. 

"The white dotted patterns on whale sharks reminded me of the starry sky, and so I just did that; I made their skin look like space, which explains the Fairy typing. Twinklish's name comes from 'twinkle' and 'fish.' Butanduin's name is two Filipino words: 'butanding' (whale shark) plus 'bituin' (star)," he added.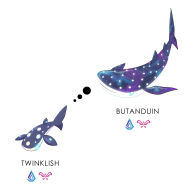 Fans of Alejo's designs can expect to find current and future Filipino-inspired Fakemon designs on his Instagram (@luxjhay) and Twitter (@CabinetGood).
All Images via Jhay Alejo