Thailand's strict defamation laws may land an American man in prison for posting derogatory online reviews against a local resort. 
The case: Wesley Barnes, an English teacher in Thailand, wrote on different platforms to criticize the owner and staff members of the Sea View Resort, Associated Press reported.
Barnes wrote his first TripAdvisor review of the Sea View Koh Chang Resort in June this year, accusing the resort of "modern day slavery."

The site eventually removed the review because it violated its guidelines.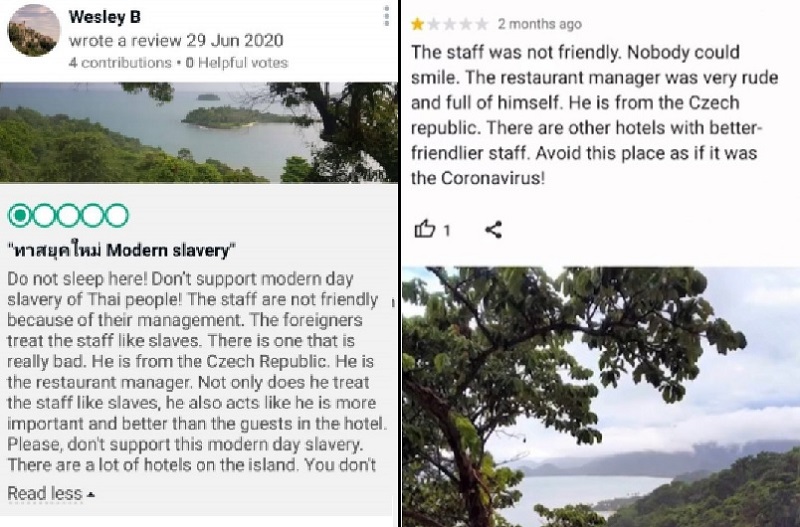 He wrote another review of the resort a few days later, specifically calling out the

restaurant manager as "the worst" and "from the Czech Republic."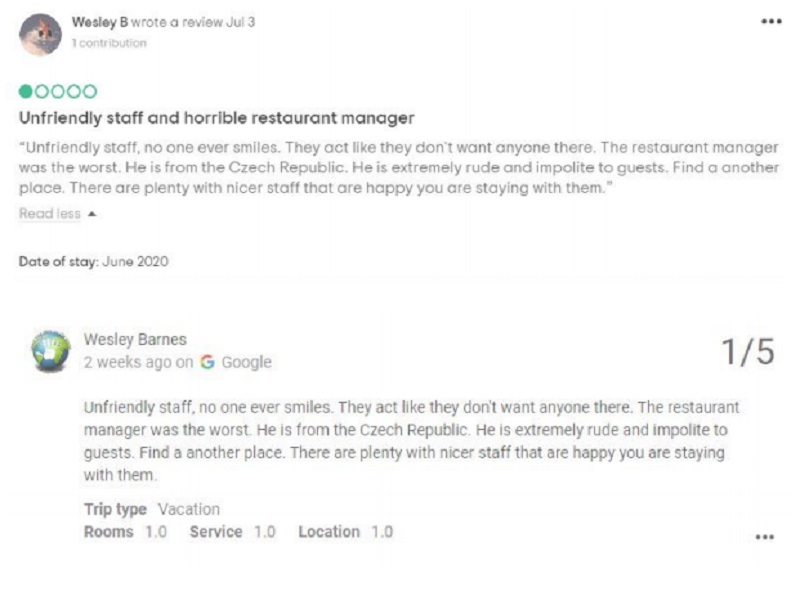 He posted a similar review on Google Maps, but this time, he added: "Avoid this place as if it was the Coronavirus." 

In response, the resort filed a case against him for allegedly damaging its reputation.

"Despite our multiple efforts to contact him to resolve the matter in an amicable way for well over a month, he chose to ignore us completely," the hotel said in a statement to the BBC. "He only replied to us when he had been notified of our complaint by the authorities."
How it started: According to the resort's management, Barnes' negative reviews started when he was asked to pay a corkage fee (500 baht or $16) for bringing his own bottle of alcohol while dining in the restaurant.
Barnes allegedly "caused a commotion," refusing to pay the fee, until the restaurant manager stepped in and didn't charge him.

After the incident, Barnes posted the negative reviews which the hotel deemed to be "fabricated, recurrent, and malicious."

Barnes was booked and detained in a prison in Koh Chang for two days before he was released on a 100,000 baht ($3,160) bail.

He will return to court on Oct. 6, and if he is

found guilty, he could be jailed for two years.

Explaining his side of the story, Barnes sent a lengthy statement to British blogger Richard Barrow:
SECOND UPDATE: Wesley B, the American who is being sued by a resort on Koh Chang for leaving a one star review has now sent me his response to the statement sent to me by the hotel #Thailand pic.twitter.com/hw1dsEzJWp

— Richard Barrow in Thailand 🇹🇭🇬🇧 (@RichardBarrow) September 26, 2020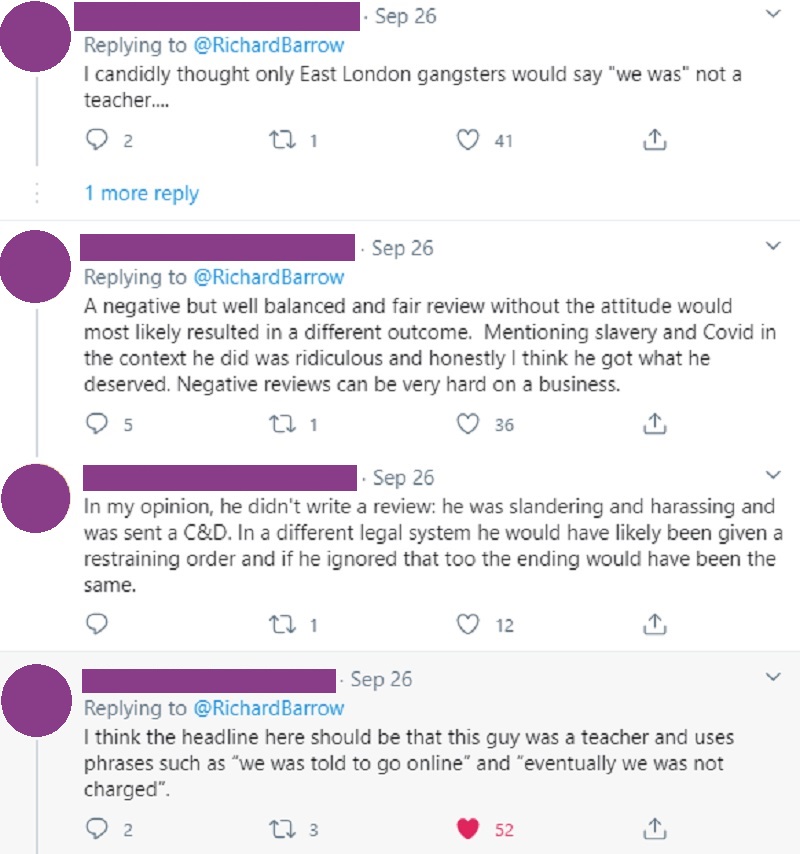 Previous criminal records: The English teacher, who said he lost his job over the incident, was previously jailed in a state prison in Kansas, according to Conandaily. 
In 2004, he was imprisoned "after driving under influence of alcohol or drugs."

In 2017, the same man was reportedly charged "with two counts of unlawful use of a weapon and two counts of armed criminal action."
Featured Image via Kansas City Police Department (left), Screenshot via Marc Burden (right)