"The Cleaning Lady," a new Fox television show based on a series from Argentina, will premiere on Jan. 3. It will be one of the first American broadcast television shows that features a Cambodian main character and a largely Southeast Asian cast.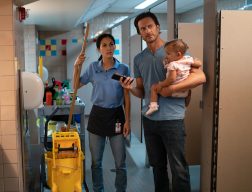 Reflecting the Asian immigrant experience
Miranda Kwok ("The 100"), creator and executive producer of the show, said co-executive producer Shay Mitchell found the original Argentinian series, "La chica que limpia," and brought it to Warner Bros.
Kwok was inspired by the series and adapted it to follow the story of Thony De La Rosa, a Cambodian doctor from the Philippines who comes to the U.S. as an undocumented immigrant with her son and eventually finds herself living a double life.
"I wanted to show how someone in her position, under her circumstances, with all the odds stacked against her, how she could find a way to survive and thrive," Kwok told NextShark.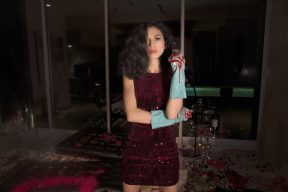 De La Rosa, played by Élodie Yung ("Daredevil"), takes on cleaning jobs all over Las Vegas while simultaneously seeking treatment for a rare immunodeficiency disorder threatening her son's life. Her life takes on an even more challenging turn when she witnesses a murder and then finds herself having to clean up for a crime syndicate. Complicating matters is the fact that she lives with her Filipina sister-in-law Fiona De La Rosa, who brought her two children to the U.S. as well.
Kwok said she changed the original story to incorporate a cast of South Asian characters to "create a home for Thony and her son."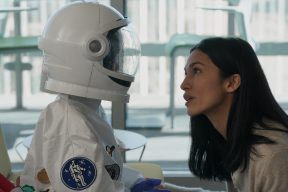 Another addition to the plot of the original series is Thony's ethnicity. Kwok said when the creators found Yung, they worked her Cambodian heritage into her character.
"Instead of forcing her to be a Filipino character, it just made sense to take her for who she was and everything that she brought in her background," she said. "And there are many types of minorities in other countries. Just because you are from the Phillipines doesn't mean you're Filipino. There are Cambodians and Chinese and Japanese and all kinds of different cultures, and we thought this made the character and the story even stronger."
"It's definitely a raw character," Yung told NextShark. "She does have strength, but I think it's something that she's discovering as she has to face those horrible moments and navigate situations that she didn't ask for. She will come across as someone who is strong, and she tries to keep it together, but we can only really portray the strength of this woman by showing her vulnerability, by showing the depth of the love she has for her son, by showing her loneliness being without her husband. She has to keep it together, but it is at a cost."
Diversity in casting
Yung said that the diversity in the show's casting will mean that today's younger generation will see themselves represented in a way that she wishes she had growing up.
"It will give the confidence to these kids to say, 'We have a place in this world; we have a voice,'" she said. "I am really happy, and positive and hopeful that this is going to open doors and empower young generations."
"I think that it is so important to create these positive, strong role models and also to show that these stories matter, these characters matter and these people matter," Kwok said. "For so long, a lot of these people have been marginalized and pushed in the shadows and told that they don't matter and they're not important and disregarded. And this is a way to show, through Thony's character, that you do count."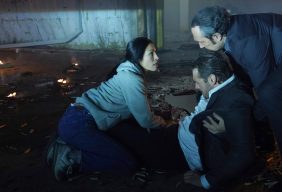 The first episode of "The Cleaning Lady" will air Monday, Jan. 3, at 9:00-10:00 PM ET/PT on Fox.
Watch NextShark's interview with "The Cleaning Lady" creator Miranda Kwok and star Élodie Yung here.