Eugene Gu is a medical resident at Vanderbilt University who made headlines in September after taking a knee to stand in solidarity with NFL players fighting against oppression of African-Americans. His actions got him harsh criticism online and even death threats.
I'm an Asian-American doctor and today I #TakeTheKnee to fight white supremacy. pic.twitter.com/69QLjrTShY

— Eugene Gu, MD (@eugenegu) September 24, 2017
Earlier in November, Gu revealed on Twitter that he's been subject to workplace bullying involving a fellow resident earlier this year.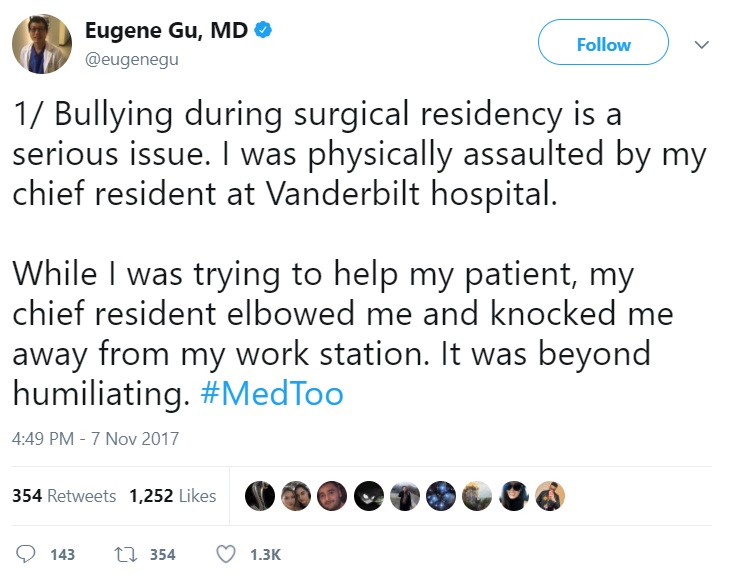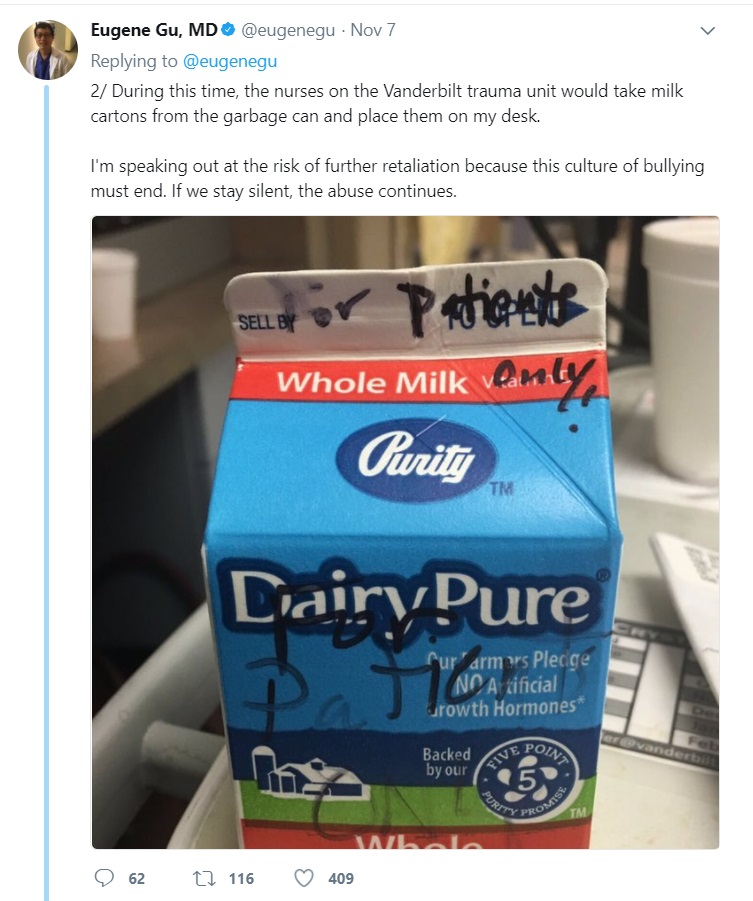 Gu wanted to shine a light that this sort of culture exists in the workplace and must be stopped.
However, it appears that Gu has been put on probation for his actions by the school. He decline to share the letter of reprimand, but did summarize what it said to AsAmNews:
"The letter he read criticized him for misidentifying his alleged assailant as a chief resident and implying the resident was still with the university. Gu acknowledged the resident has since left the hospital, but maintained his characterization of his co-worker as the chief resident as accurate."
Dr. Gu has had his fair share of dealing with racism. He recently penned a posted on Globe and Mail sharing the time he first arrived at Vanderbilt Hospital and was flagged down by a man in his 20's.
Gu stopped his car, thinking the man needed medical attention. When he opened his car door, the man yelled "Hey Chink, you can't f***ing drive!"
The man proceeded to grab Gu by his identification lanyard around his neck, stalked him all around the hospital. At one point, he even started stealing a list of papers containing personal information of patients.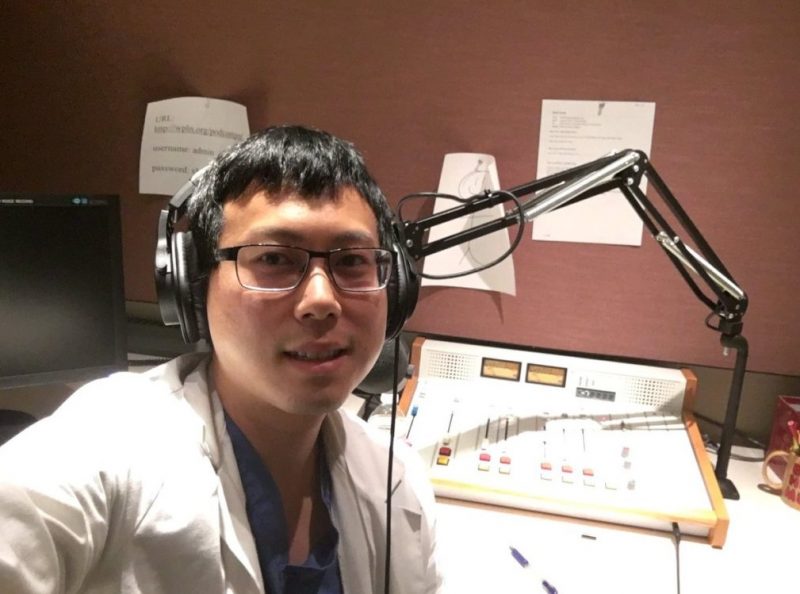 When the police were called to the scene, the man appeared so normal and polite that the officers wanted to let it go. Gu persisted that he wanted to press charges, but the officers said that they would have to arrest them both on misdemeanor charges.
"I feel like I'm in North Korea where speaking out to promote justice is seen as an evil. I'm being punished for that," Gu told AsAmNews.
"Instead of helping me, they are trying to destroy my career. I graduated with top of my class as Stanford and Duke Medical School. I've been outspoken on positive issues like fighting racism. Vanderbilt is trying to destroy my career. That is wrong.
"As long as I'm doing the right thing, things will work out at the end. I hope at the end Vanderbilt will understand ."
NextShark has reached out to Vanderbilt Hospital for comment.