A multi-billion-dollar gift from his parents turned 24-year-old Eric Tse into one of the richest people in the world. 
Tse became an instant billionaire thanks to the $3.8 billion gift which came in the form of the 2.7 billion shares of his parents' Hong Kong company, Sino Biopharmaceutical.
According to Bloomberg, the amount was about a fifth of the company's share capital. It is worth noting that there is no such thing as an estate tax in China.
Tse was also given a promotion in the company, with his parents making him Sino Biopharmaceutical's executive director. He started working there nearly a year ago.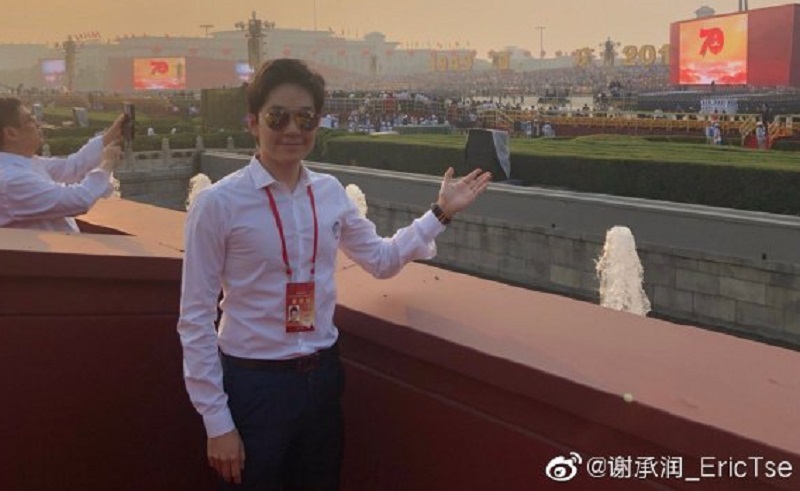 As the company's executive director, he is reportedly set to earn a base pay of half a million dollars annually.
Born in Seattle to Tse Ping and Cheng Cheung Ling, Tse has an older sister Theresa who owns 11% of the company ($1.96 billion). She is currently the company's Chairperson while their mother is the Vice-Chair.
While Forbes now lists Tse as the 546th richest person in the world, the company reportedly said Tse "will endeavor not to participate in such rankings in his own name" in the announcement of the shares transfer. 
Tse, who has a finance degree from the Wharton School of the University of Pennsylvania, has been known to rub elbows with celebrities even before becoming a billionaire.
On his Instagram account, he has been seen posing with Rihanna, Bella Hadid, basketball star Yao Ming, and Monaco's Princess Charlene. In a recent post, he was seen attending the 70th anniversary of the People's Republic of China.
Featured image via Weibo/谢承润_EricTse