Alibaba Chairman Jack Ma and Tesla CEO Elon Musk faced off for the first time at a conference in Shanghai this week, taking opposing views on the subject of artificial intelligence.
While Ma highlighted his optimism about potential rewards of the technology, Musk stressed the importance of understanding the risks it poses.
The 45-minute debate kicked off Thursday's World AI Conference (WAIC), which follows through China's goal of becoming the world's leading AI innovator by 2030, according to the BBC.
Both Ma and Musk had been outspoken about their positions on the subject ahead of the event, but it was only then when the public witnessed how each articulated their vision against another tech luminary.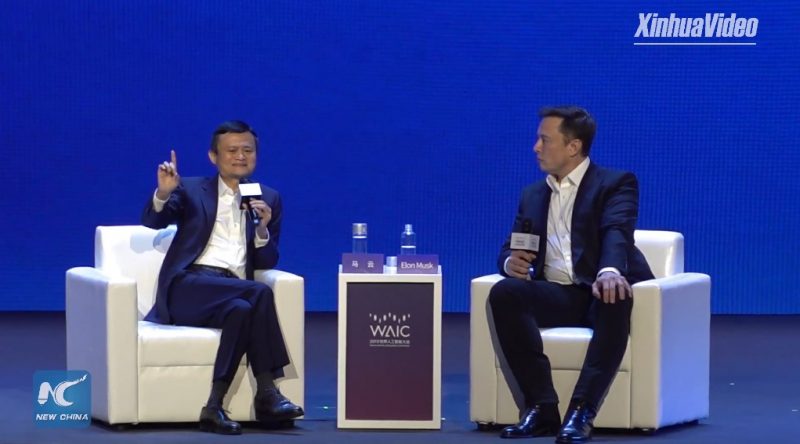 "I think people should work three days a week, four hours a day," Ma said in predicting that AI would help create jobs. "In the artificial intelligence period, people can live 120 years."
He continued, "At that time we are going to have a lot of jobs which nobody [will] want to do. So, we need artificial intelligence for the robots to take care of the old guys."
On the other hand, Musk suggested that AI could bring about mass unemployment.
"AI will make jobs kind of pointless," he said. "Probably the last job that will remain will be writing AI, and then eventually, the AI will just write its own software."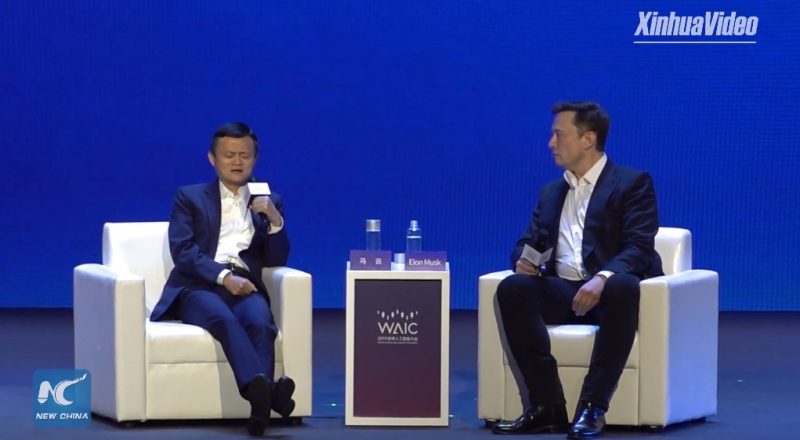 Musk went on to describe a grim future in which humanity comes to an end, marking the dawn of a new superior life form — and one presumably built in code.
"You could sort of think of humanity as a biological boot loader for digital super-intelligence. A boot loader is sort of like the minimal bit of code necessary for a computer to start. You couldn't evolve silicon circuits. There needed to be biology to get there."
While Ma acknowledged the fact that AI can already beat humans in certain games, he downplayed computers as merely "toys."
"A computer is a computer. A computer is just a toy. Man cannot even make a mosquito. So, we should have a confidence. Computers only have chips, men have the heart. It's the heart where the wisdom comes from."
Musk, who also owns brain implant startup Neuralink, shared one of his biggest problems at the moment is that researchers "can't imagine something smarter than themselves." He raised his hopes that future AI systems would be "nice," Forbes noted.
On the contrary, Ma maintained that AI is not so bad, saying, "I don't think that artificial intelligence is a threat. I don't think that it's something terrible. [And] Human beings are smart enough to learn that."
To this, Musk replied, "I dunno, man. Famous last words."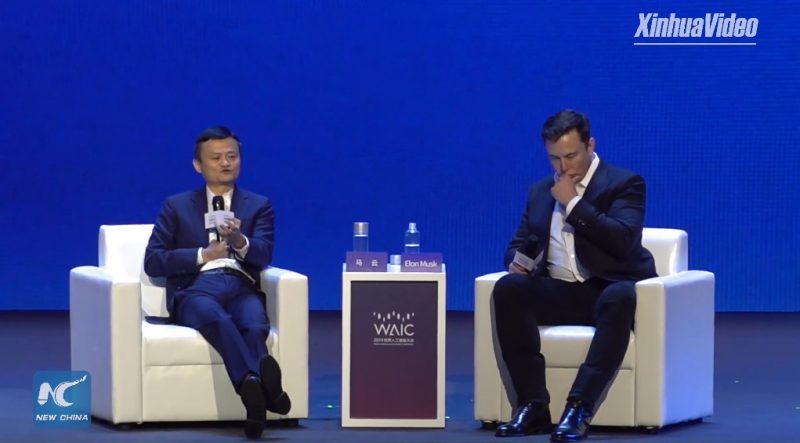 The tech leaders also touched on various other topics, including Musk's obsession with Mars.
According to Forbes, regarding the future, Musk explained that we must "take the set of actions most likely to continue consciousness. . . . We should not take it for granted that consciousness should continue. We have not encountered any aliens. Where are the aliens? This is one of the most important questions. There's people out there who think we've found aliens. Trust me. I would know."
To this, Ma commented, "I appreciate you want to go to Mars, but we need to look after people here on Earth."
Interestingly, Ma's position on working hours shifts from his controversial comments back in April. At the time, the entrepreneur endorsed the so-called "996" work schedule, which expects employees to log from 9 a.m. to 9 p.m., six days a week.
Featured Images via YouTube / New China TV