A Malaysian pensioner is melting everyone's heart online by his selfless, noble deed for setting up a shelter for abused dogs using his own savings and pension. He even reached the point where he considered selling his own residence and move into the shelter compound he built for the canines.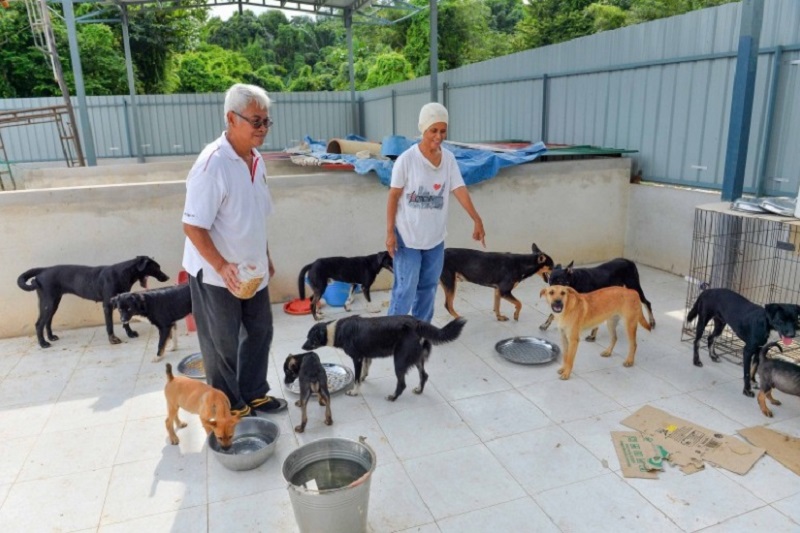 Pak Hassan's story was picked up by Malaysian news website Sin Chew Daily on Friday, December 8.
According to the 70-year-old man with a heart of gold, he was not a big fan of the four-legged man's best friend at first. However, things changed three years ago after he witnessed how his neighbors mercilessly abused a defenseless dogs with a slingshot.
"At that time, I tried to stop them but to no avail. That was when I had the idea of helping these innocent dogs to have some sort of shelter," he said, as translated by Malaysian Digest.
"Many times I have seen these poor dogs hit by stones until their heads were bleeding or until their legs were broken. Sometimes the dog catchers come and the dogs are killed."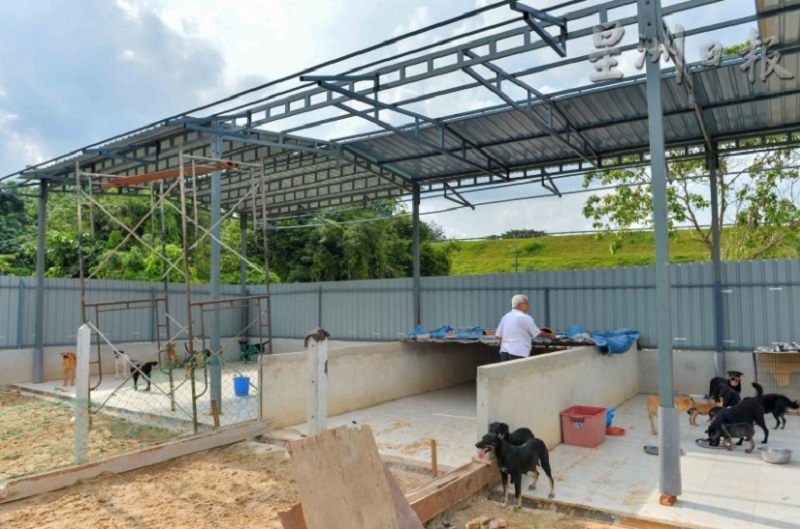 Hassan immediately followed his instincts after seeing the horrible treatment these dogs receive from his neighbors. He offered to feed the stray dogs outside his house, but his selfless deed attracted a lot of negative criticism, telling him how his actions went against Islamic teachings.
Dogs are traditionally viewed as impure in Islamic law, which is the argument that some Muslim use to justify abuse and neglect of the canines, according to Animals in Islam. This may be the case for some, but other scholars have pointed early literature portraying dogs as symbol of loyalty and self-sacrifice.
He tried many ways to give the dogs get the proper treatment they deserve including letting them enter his home to feed them and allowing them to live in his compound.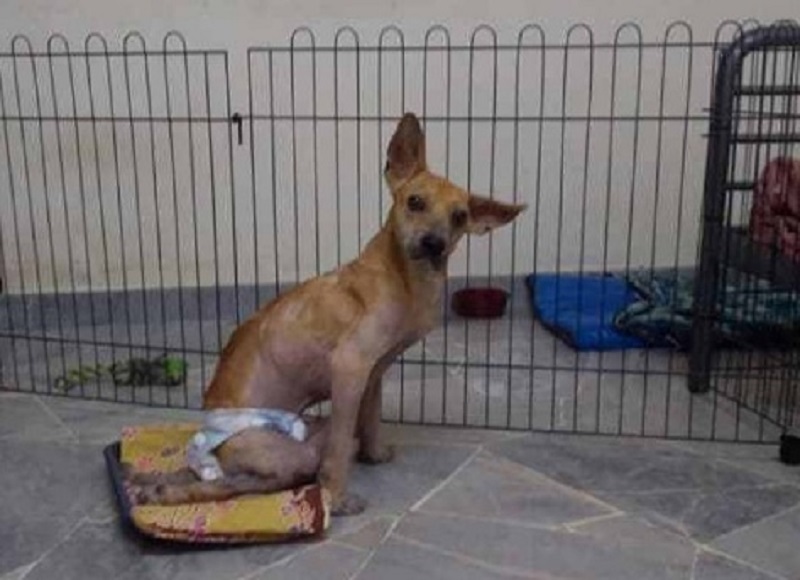 The first dog that he took in was Cindy. According to the report, she was in a devastating state; she's skinny to the bones and her legs were broken. As time went on, the number of dogs in Hassan's compound grew to 20, which prompted his neighbors to voice out their negative comments again.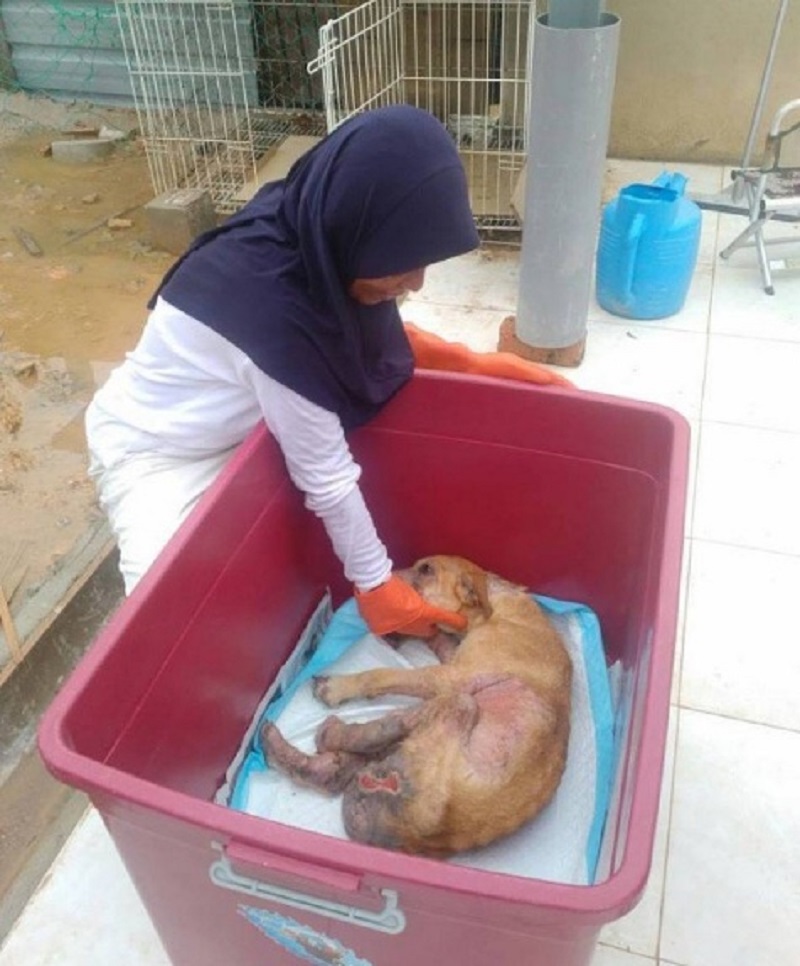 "Some neighbours who were in their 20s came to my house to tell me that touching and saving dogs goes against my religious beliefs but I disagreed," he said, further adding, "Dogs are also created by Allah."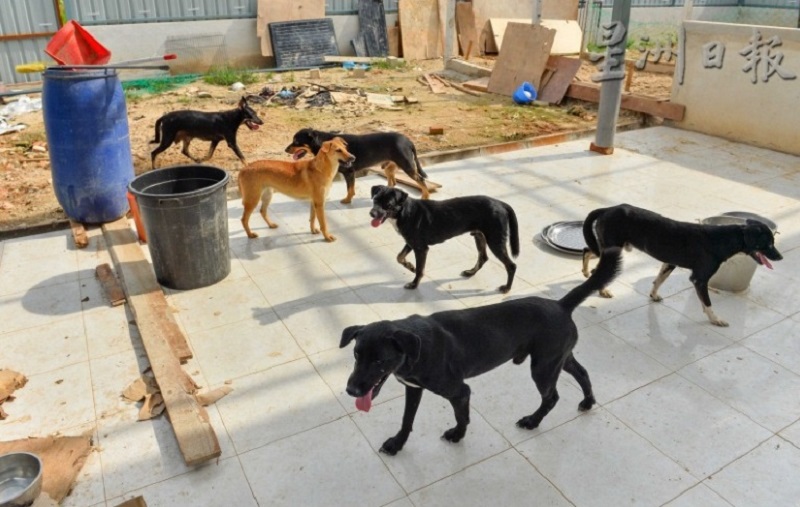 Unfortunately, his neighbors continued to voice out their dissatisfaction, which eventually forced the man to relocate his stray dogs shelter to another venue.
He finally found a decent enough venue that he could renovate and turn into a real dog shelter, but not after overcoming several obstacles.
While speaking to the media, Hassan said that his family wholeheartedly supports his decision to build a shelter for stray dogs, and that he even taught his children to care for animals as well.
"From young, I have taught them that every life is precious and needs to be respected, no matter what kind of animal it is. They have learnt well and just like me, they treasure and respect every life."
Images via Sin Chew Daily