Electric scooters will be banned from footpaths in Singapore starting from Nov. 5, with offenders facing fines of up to 2,000 Singapore dollars ($1,471) and jail time of up to three months.
According to the Land Transportation Authority (LTA) in Singapore, an e-scooter is described as having a handlebar and an electric motor, which includes hoverboards and electric unicycles. Because of safety concerns, the LTA will reject existing license applications for these personal mobility devices.
#PSA With effect from 5 Nov, e-scooters will be banned on all footpath. They will only be allowed on cycling paths and Park Connector Networks. pic.twitter.com/BlHOtVw0kN

— LTA (@LTAsg) November 4, 2019
Senior Minister of State for Transport Lam Pin Min said in Parliament on Monday, "Over the last two years, we put in great efforts to promote the safe use of motorized personal mobility devices."
Dr. Lam also stresses, "This move is not a complete ban of e-scooters."
The devices will be confined to only 440 kilometers (273 miles) of cycling paths instead of the 5,500 kilometers (3,417 miles) people could use before, while bicycles and mobility aids such as motorized wheelchairs will continue to be allowed on paths, The Straits Times reported.
Among those affected are food delivery drivers in Singapore, many of whom are petitioning the ban to let the riders have a voice and improve e-scooter usage instead of banning it.
Dr. Lam said that the LTA will work with the major food delivery companies — Grabfood, Foodpanda and Deliveroo — to help their delivery riders switch to motorcycles or bicycles.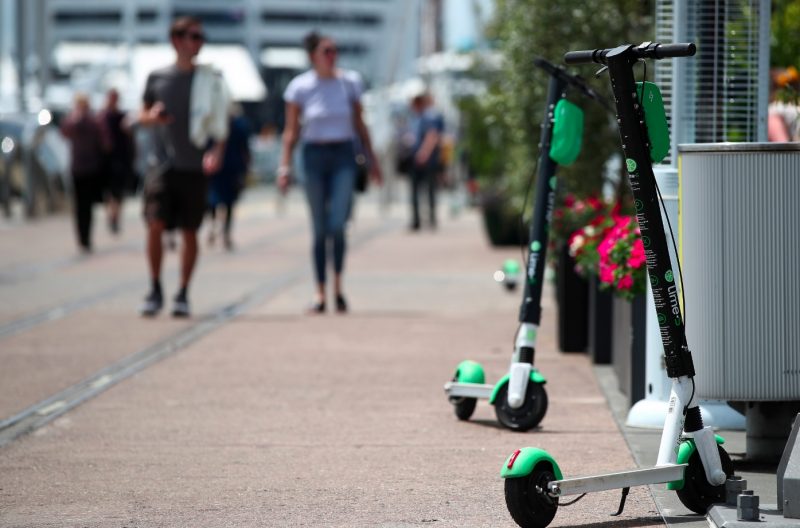 Electric scooters have been a popular option for the people of Singapore as the city-state is one of the most expensive places to own a car, and there are currently 100,000 registered e-scooters in Singapore.
However, the widespread adoption caused many injuries, including a 20-year-old rider who was arrested after crashing into a 65-year-old cyclist who later died in September, according to Bloomberg.
Another case was a 36-week pregnant woman who was almost hit by an e-scooter earlier this year. In an interview, she told Today Online, "These riders, they don't care. They are very reckless and just want to be fast. Many times, they actually play loud music and can't hear oncoming traffic."
Feature Image via CNA