A vacationing woman from Southern California booked an AirBnB reservation in Big Bear, California a month ago, but received shocking and unjust last minute cancellation from her host because of her race.
Dyne Suh, an 23-year-old Asian-American law student studying race relations, was in tears as she shared her experience in a video that was widely shared and talked about in social media yesterday.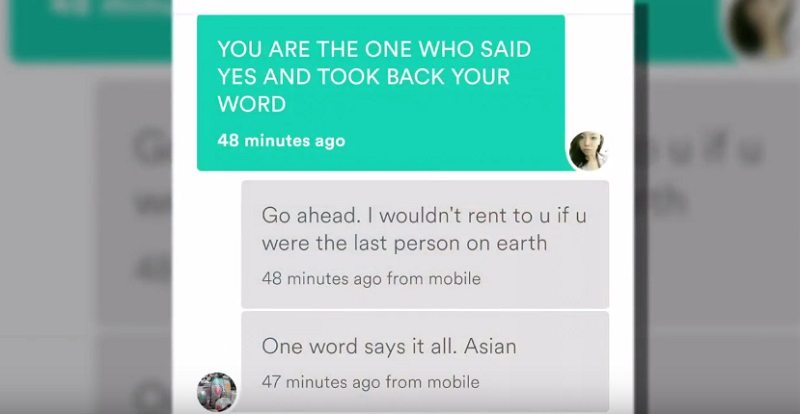 With hopes of enjoying a relaxing weekend in a cabin in the mountains with her fiance and some friends, Suh had booked the Airbnb accommodation a month before their trip.
They thought the winter cabin in Running Springs would have been a perfect place to spend the Presidents' Day weekend.
"We were looking forward to it, especially with law school and working and being really busy," Suh told NBC4. "It was a welcomed break."
On their way to the site, Suh sent a message to the Airbnb host to confirm their reservation.
That was when the host told Suh that her party is no longer welcome to her cabin. The host immediately canceled the reservation through the Airbnb app.
"I wouldn't rent it to u if u were the last person on earth," the insulting text message from the host read. "One word says it all. Asian."
Offended by the host's response, Suh replied that she would report the apparent racism to Airbnb.
The host then answered back with, "Go ahead…It's why we have Trump…I will not allow this country to be told what to do by foreigners."
"I'm an American citizen, this is my home," Suh said in the widely shared video. "I've been here since I was three years old. America is my home. I consider myself as an American."
In a statement to NBC4, Airbnb called the Trump supporter's behavior
"abhorrent and unacceptable."
"We have worked to provide the guest with our full support and in line with our non-discrimination policy, this host has been permanently removed from the Airbnb platform," Airbnb representative Christopher Nulty was quoted as saying.
When sought by the network to air her side, the unidentified host refused to give any comment on the issue.