Dutch photographer Marcel Heijnen earned thousands of fans and followers on social media last year when he focused his camera lenses on Hong Kong's shop cats and compiled the images into a book.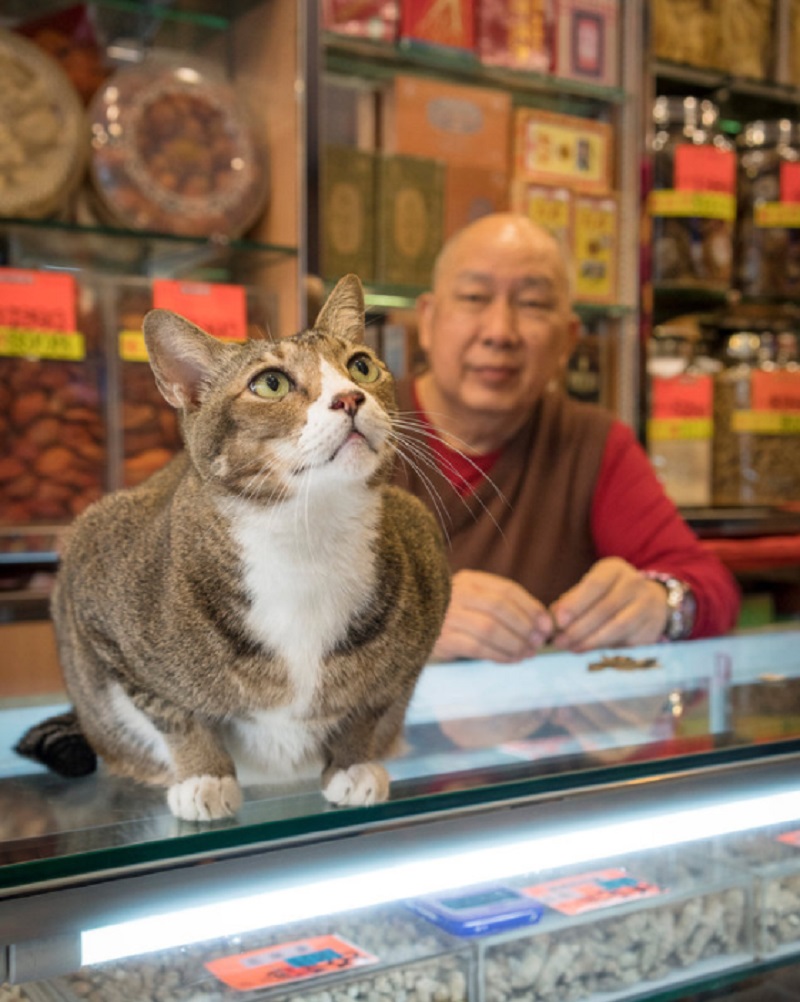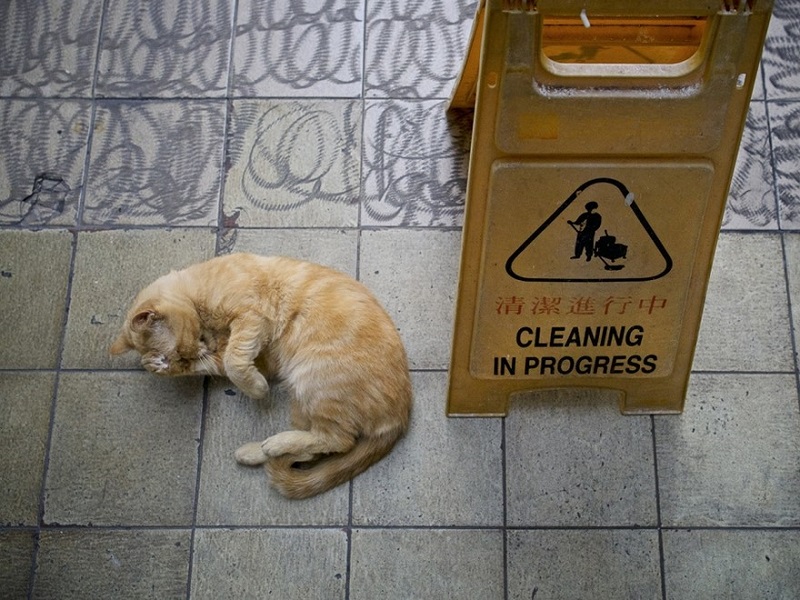 The highly successful "Hong Kong Shop Cats", which includes haikus and calligraphy alongside beautifully shot portraits of the city's felines in their owners' business establishments, is now into its third print this week.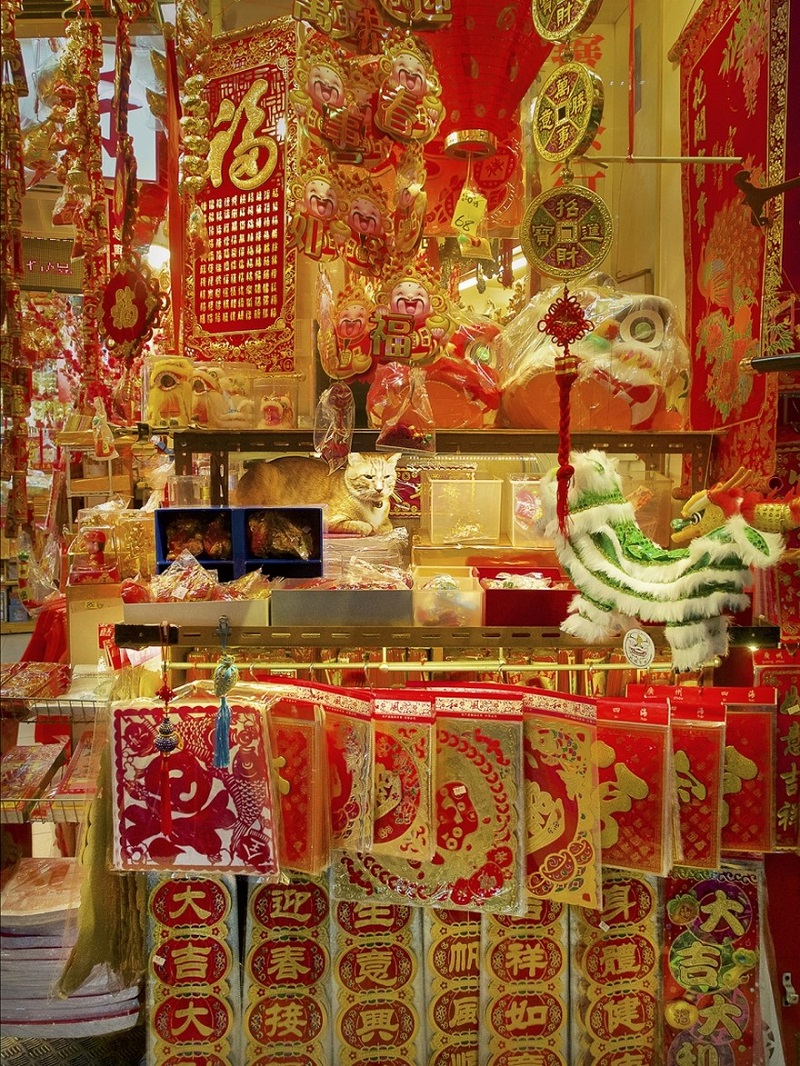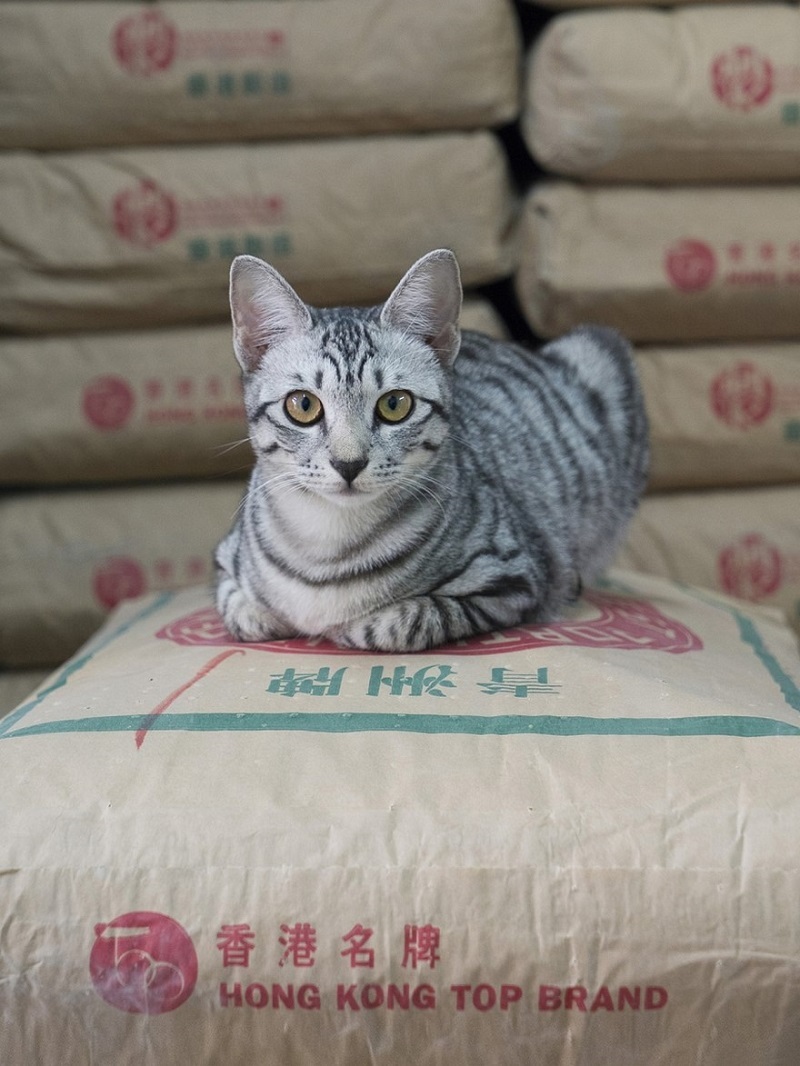 In October, he will release a follow-up called Hong Kong Market Cats, the second book in his ongoing Chinese Whiskers series.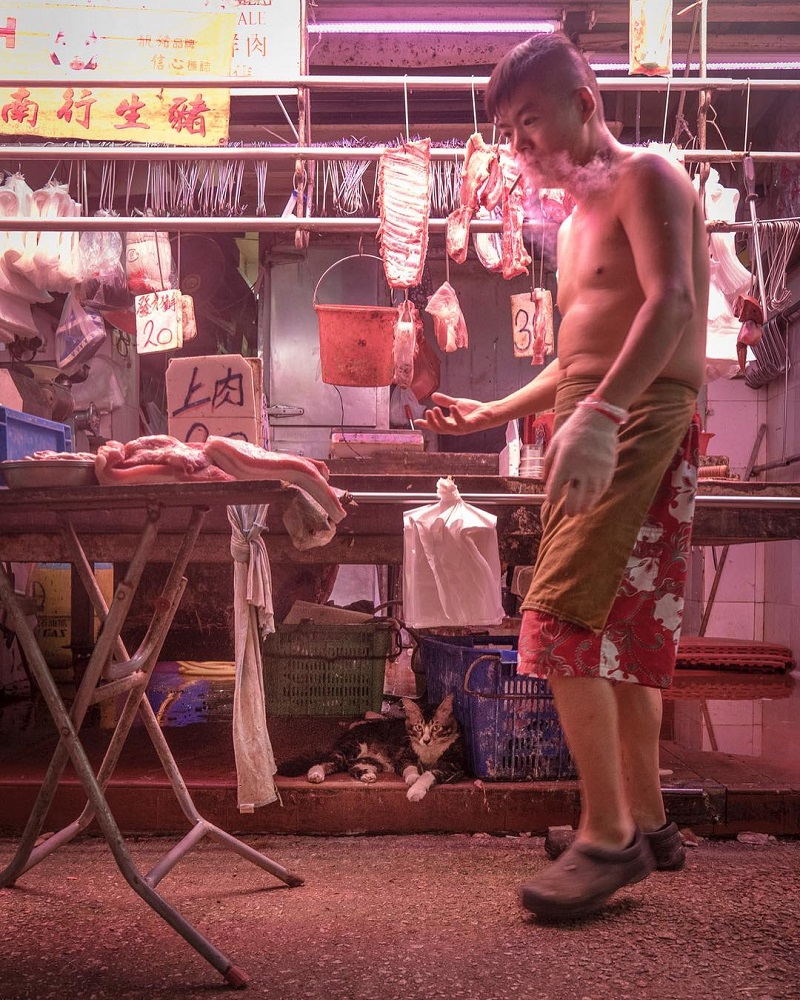 The 52-year-old photographer from Eindhoven in Holland moved to Asia in 1992, staying mostly in Singapore for the past 25 years. In the mid-90s, he visited Hong Kong for a short period, but he returned again a year and a half ago. He now lives in the city's Sai Ying Pun district.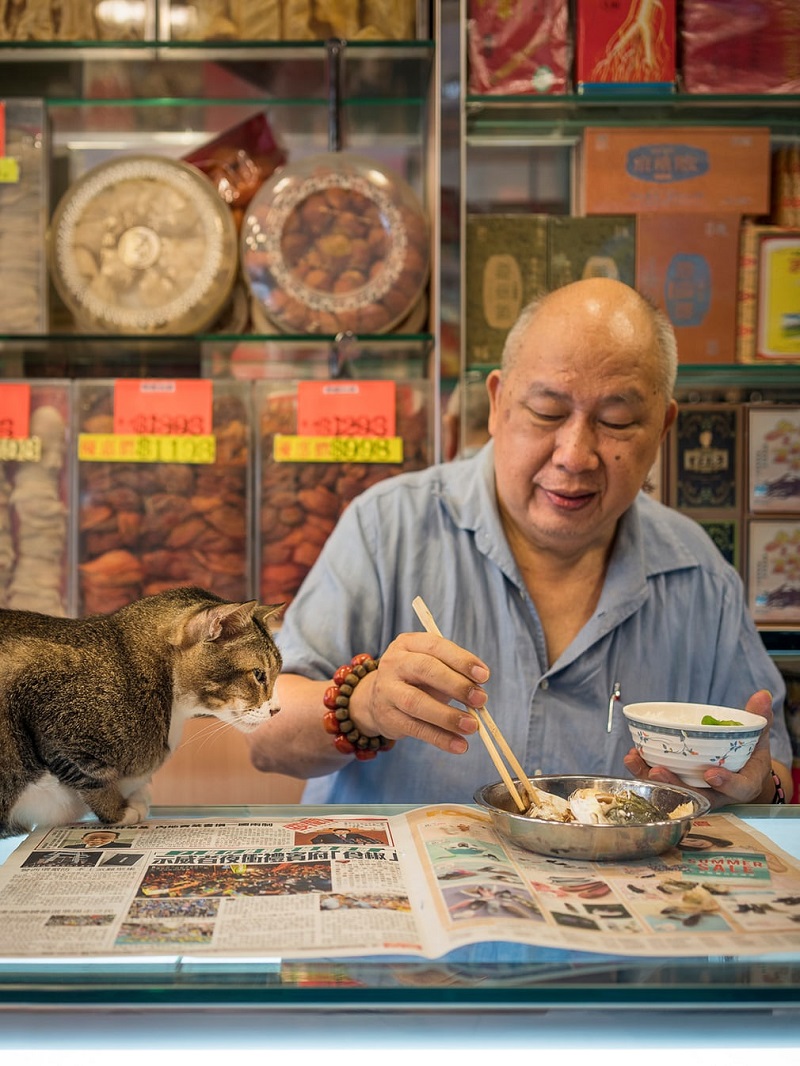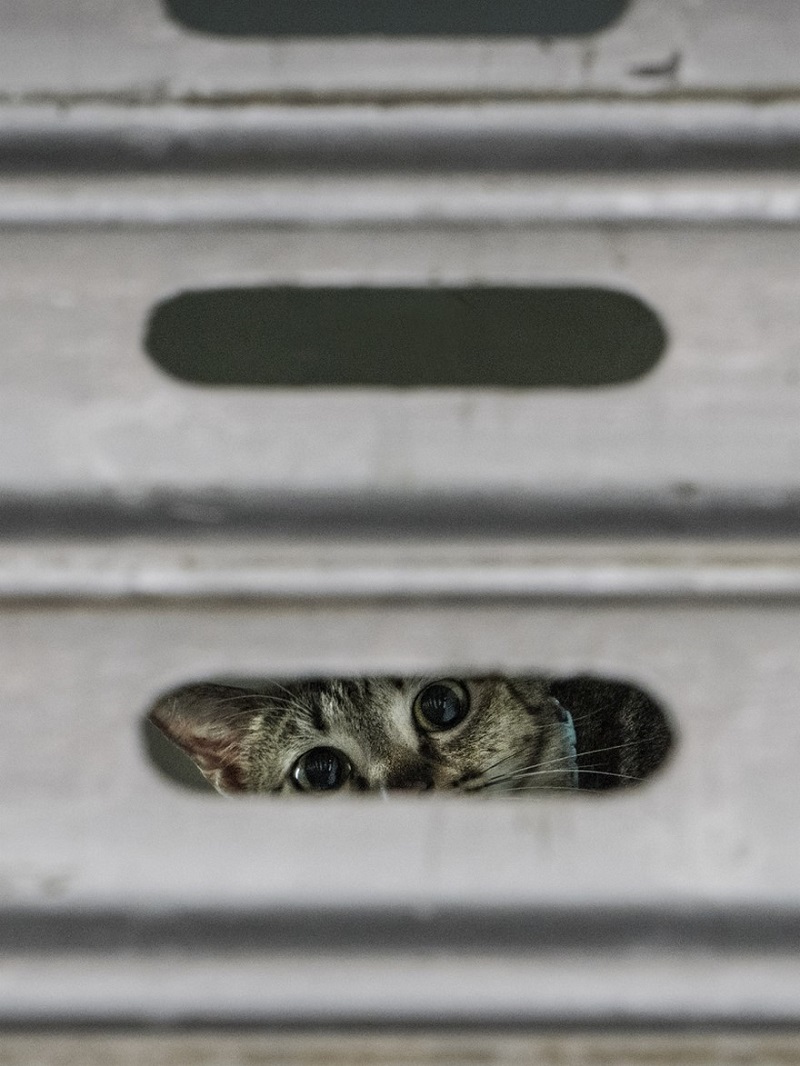 In an interview with NextShark, Heijnen revealed that it was
"pure serendipity"
that led him to start the project after he moved back to Hong Kong from Singapore in 2015.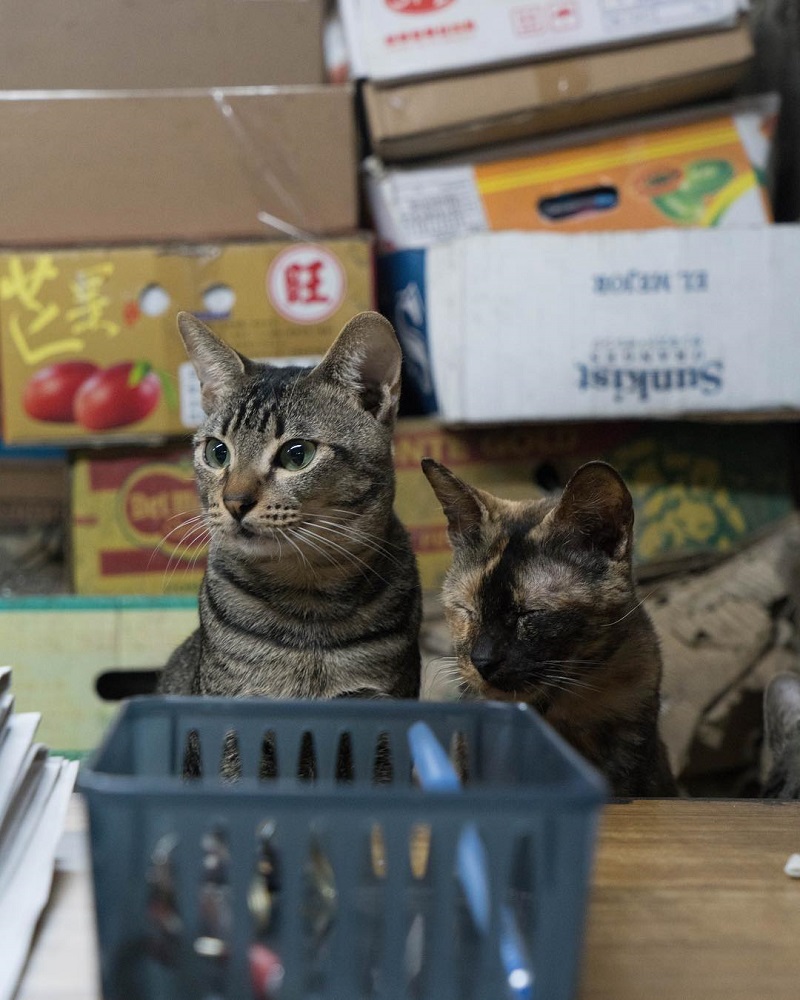 Subscribe to
NextShark's Newsletter
A daily dose of Asian America's essential stories, in under 5 minutes.
Get our collection of Asian America's most essential stories to your inbox daily for free.
Unsure? Check out our Newsletter Archive.
"I rented an apartment in the Sai Ying Pun district. It's an area that is rapidly gentrifying with new cafes and galleries coming up left right and center, but it's still rooted in tradition as well — there's loads of dried seafood shops and traditional Chinese medicine halls," he said.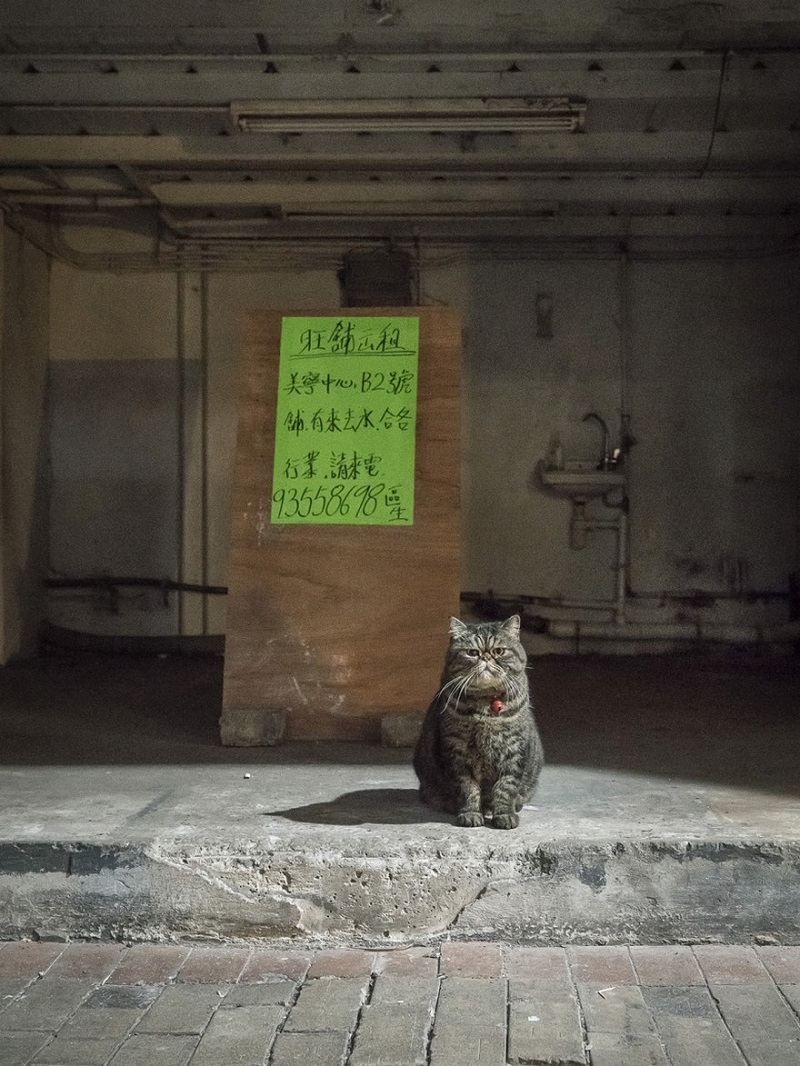 "I noticed a cat sitting on the counter of one of those stores and photographed it on my iPhone. Then another and another. Once I posted a few of these pics on Facebook I got quite a bit of response on them, someone suggested, 'This should be your next photo book project,'" Heijnen added.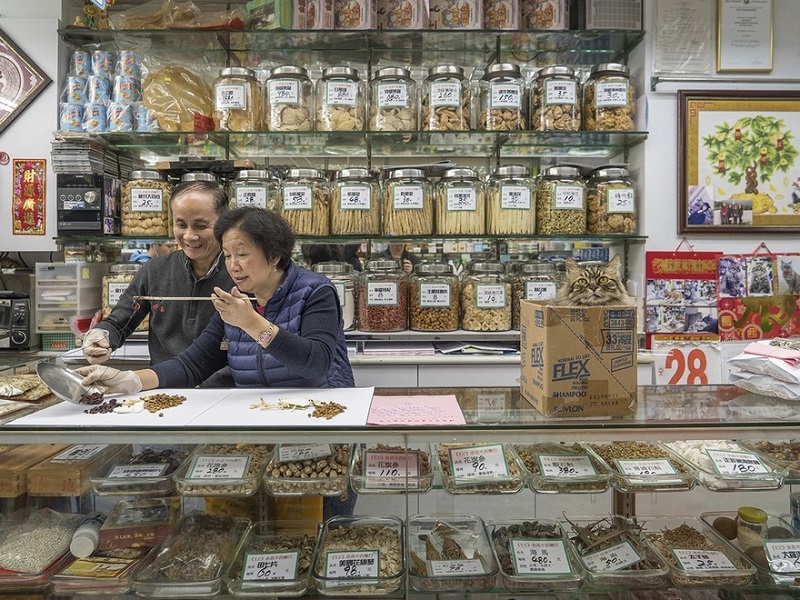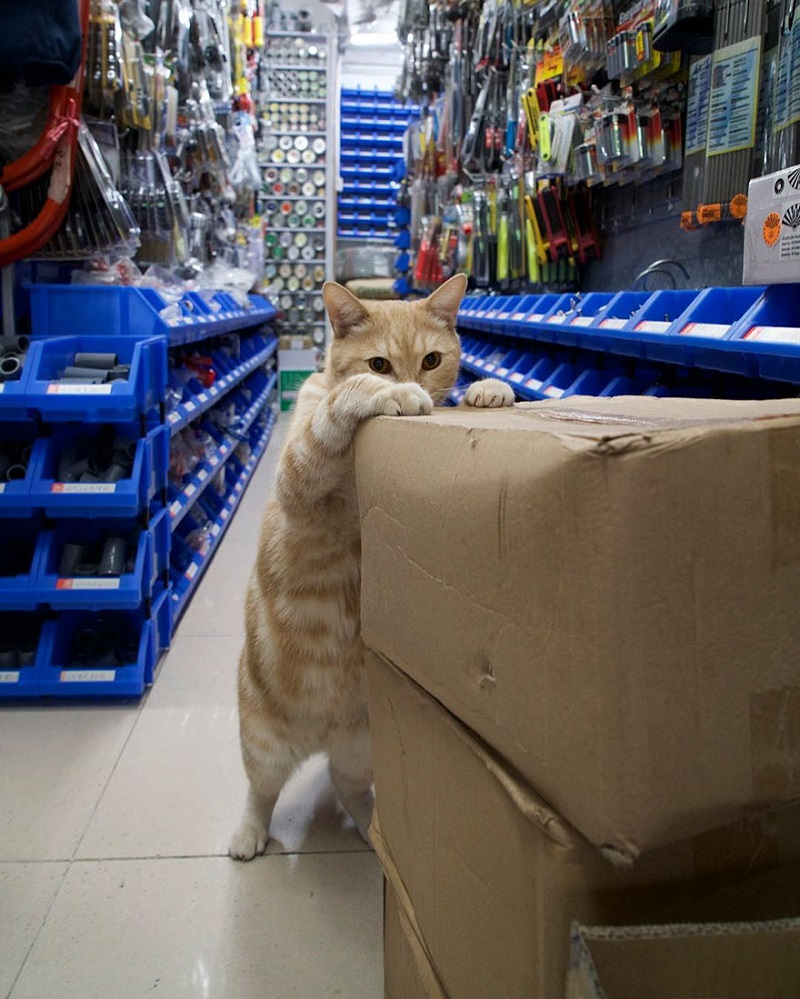 He soon found himself carrying a proper camera, shooting almost daily as he discovered that there were indeed so many cats at shops throughout the city.
Heijnen pointed out that in Hong Kong, having cats around in shops has become
"part of a tradition."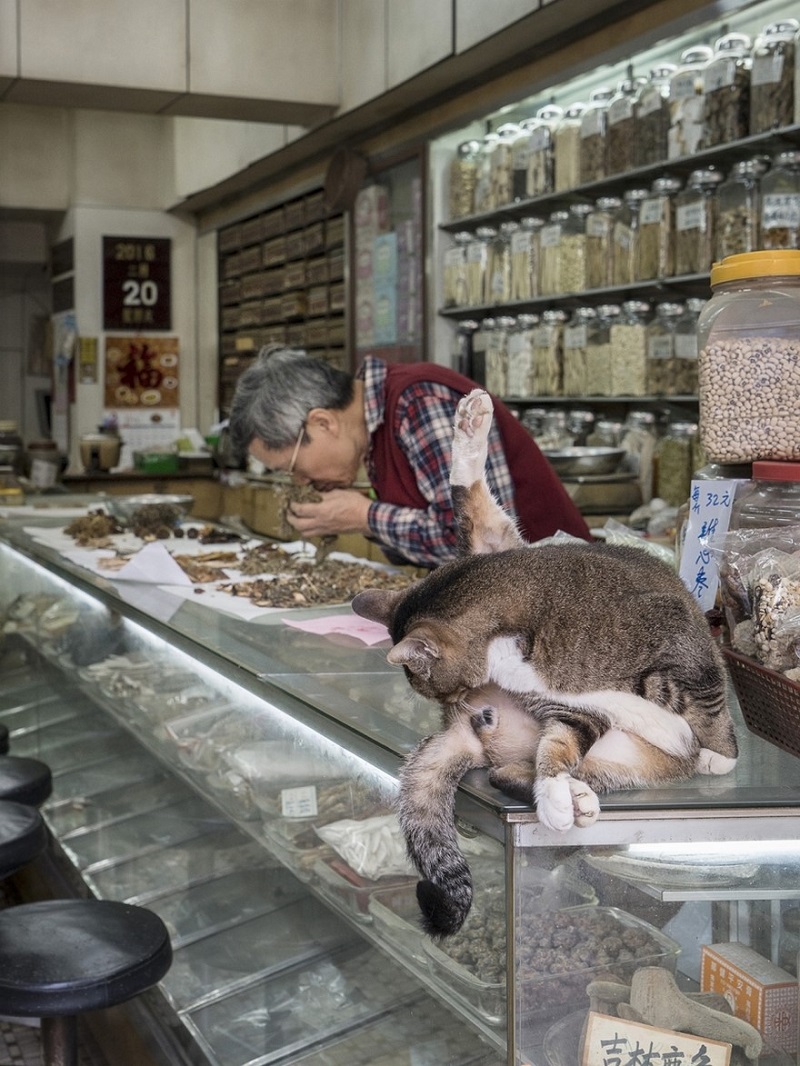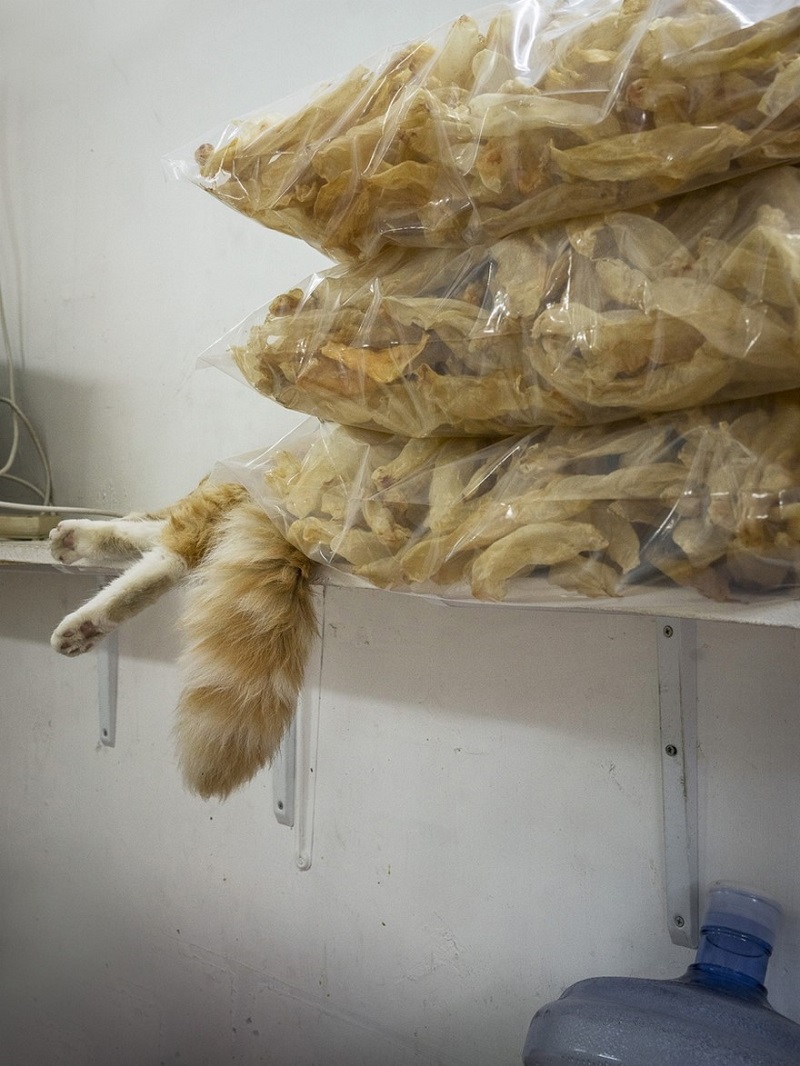 To capture the perfect moment, Heijnen uses a variety of techniques. He noted that while he usually seeks the shop owner's permission first, there were occasions that he had to shoot before asking.
"My 'weapons of choice' are stealth and charm. When I spot an interesting situation that is happening at that moment (like a cat sitting on counter with the shop owner sleeping or eating) asking permission would totally ruin the shot; not only would the shop owner get interrupted in his activity, but even if that wouldn't bother them they'd probably either pose or not want their photo to be taken. So I just quickly 'steal' the shot before the moment is gone," he explained.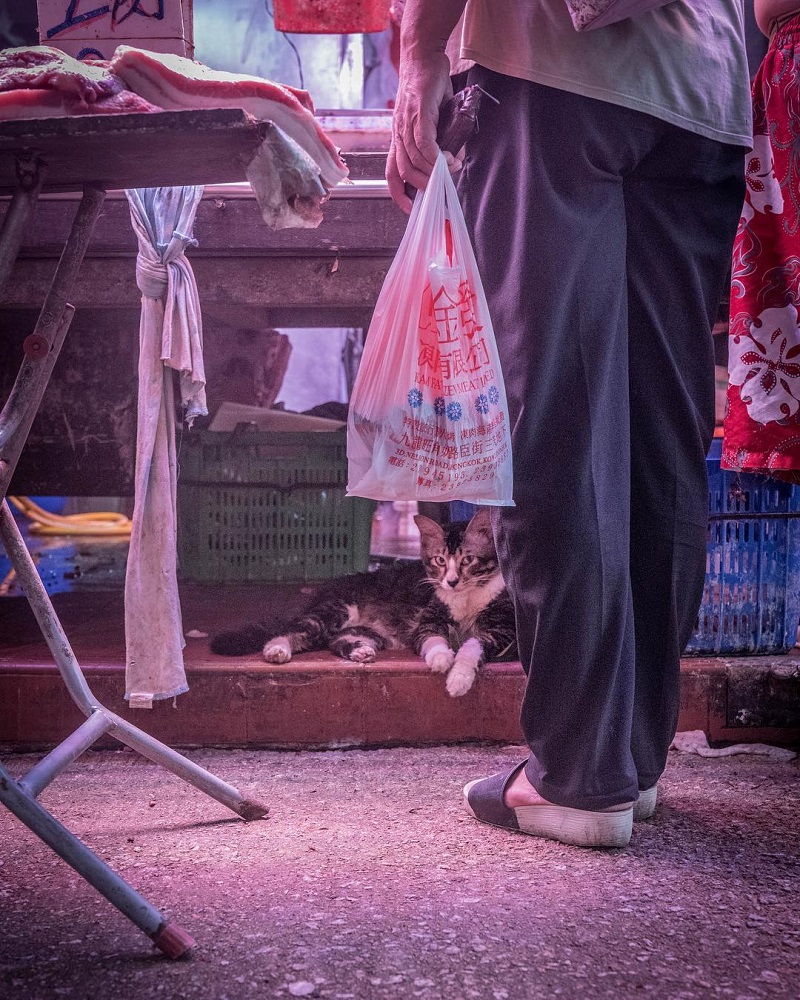 "In other situations (which happens a lot more often) I just hang out in the store, greet the owners, smile at them and make clear that I'm mainly there to take photos of their cat," Heijnen continued. "In most cases they are completely fine with that and go on with their business, forgetting I'm there."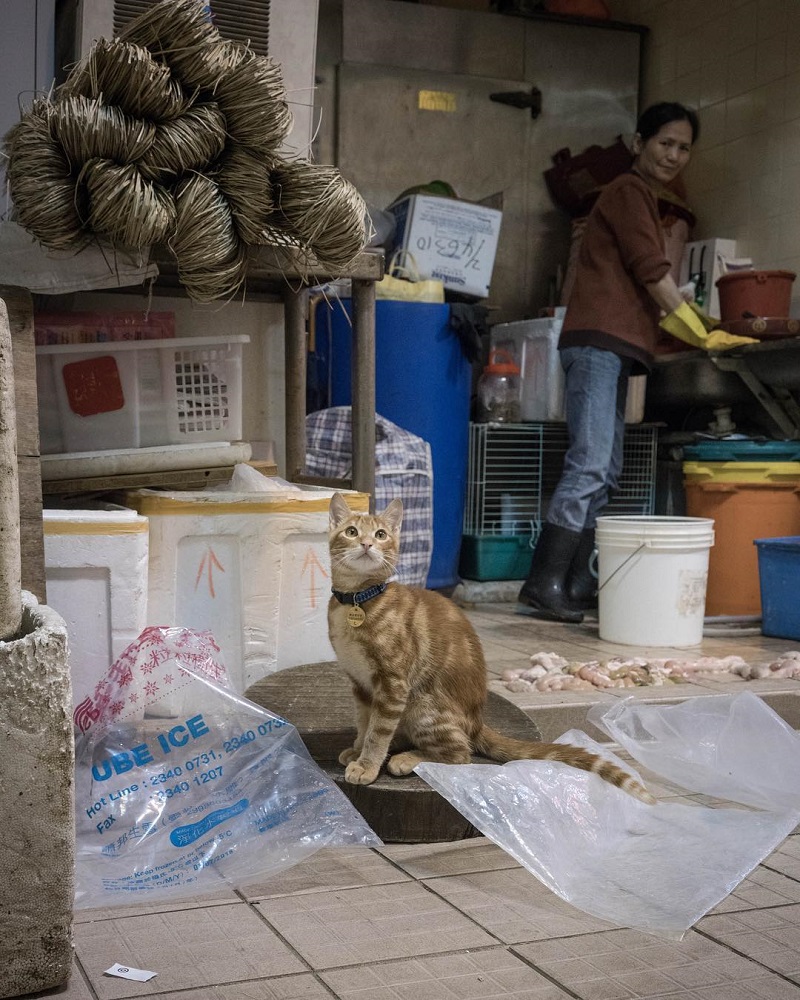 His project, which took him to various shops in the city, allowed for some interesting encounters with people and their cats.
"Last year, I shot a photo of a very cool butcher dude in a Mong Kok street market. He looks like a good-hearted yet slightly intimidating character, we nicknamed him Uncle Pork," Heijnen went on. "But when I wanted to go interview him this year, he seemed to have vanished."
"Eventually, I located him again and he was super friendly and supportive," he added. "The cat in the original photo (which will be the cover of the Hong Kong Markets Cats book) unfortunately passed away in the meantime, but now he has three new cats."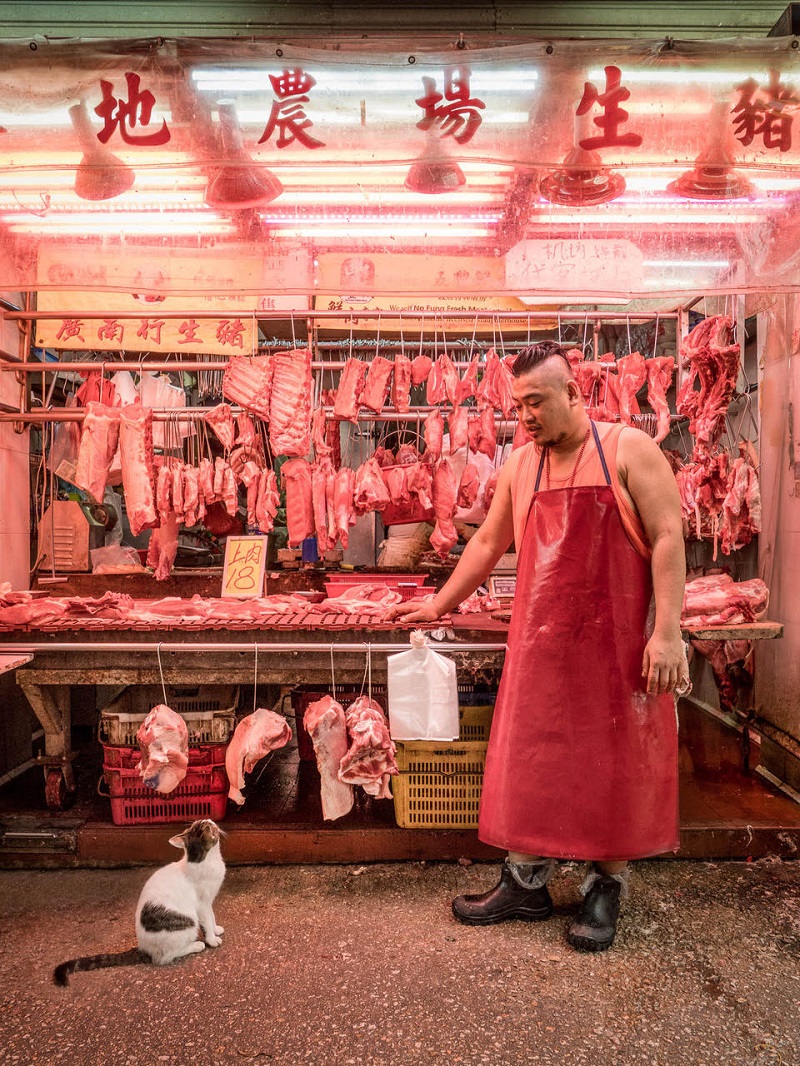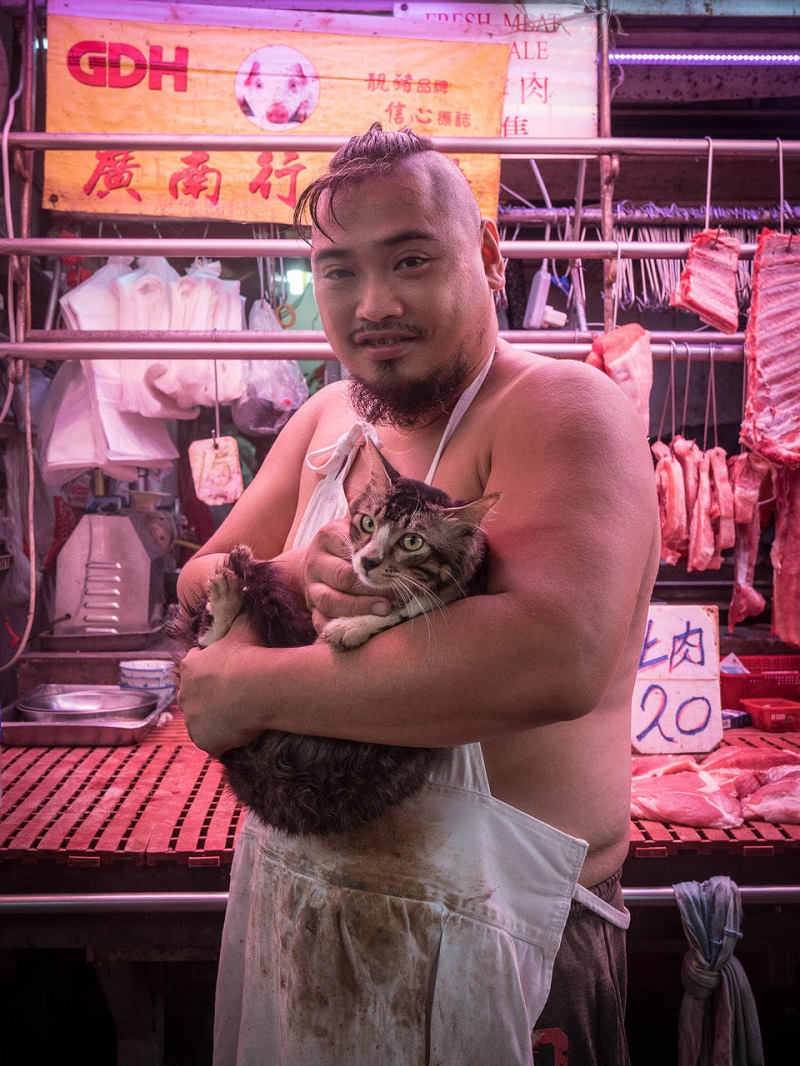 "Another magical moment was where I was photographing a brown cat sleeping on a large stack of rolls of black ribbons," Heijnen said. "Suddenly, from the back of the shop, a black cat jumped on top of the black ribbons and posed for me. By far my most intriguing and arty shot, I think."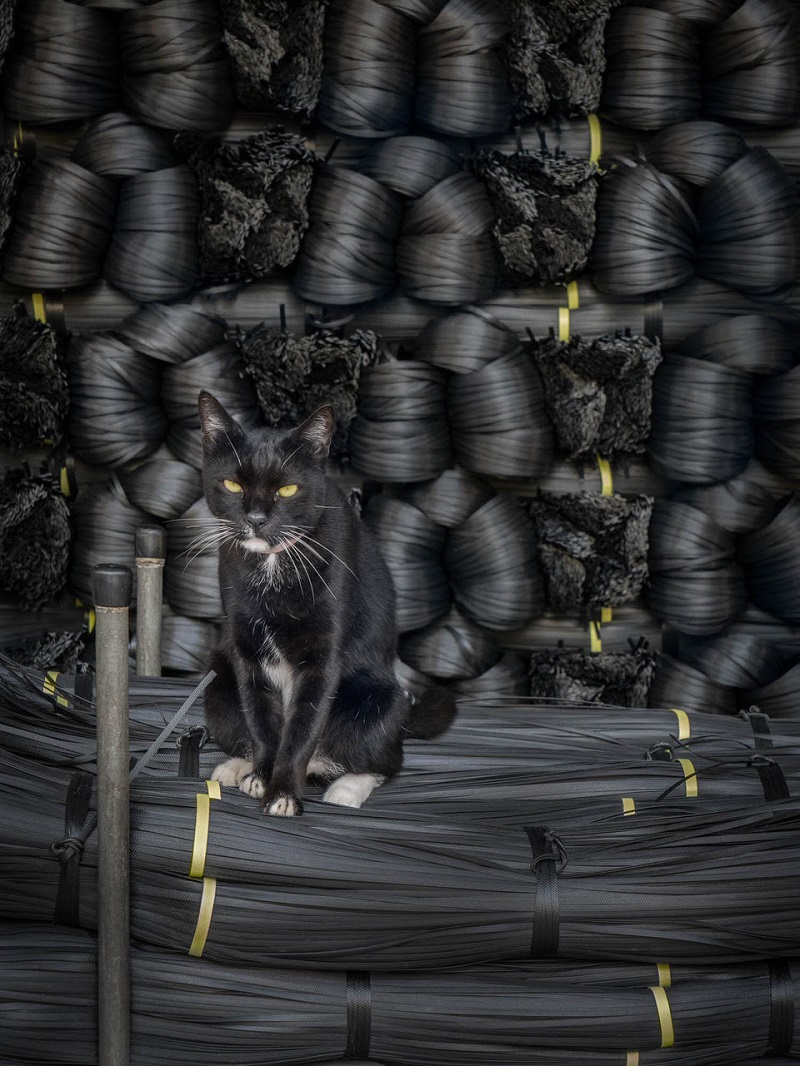 Earlier this year, he also began taking photos of "garage dogs", who unlike their free-roaming feline counterparts, spend their days guarding garages usually in chains.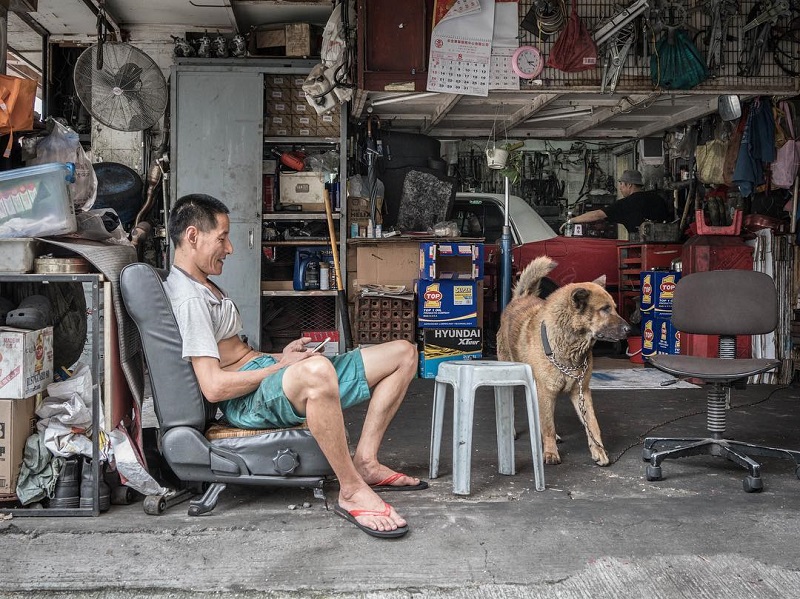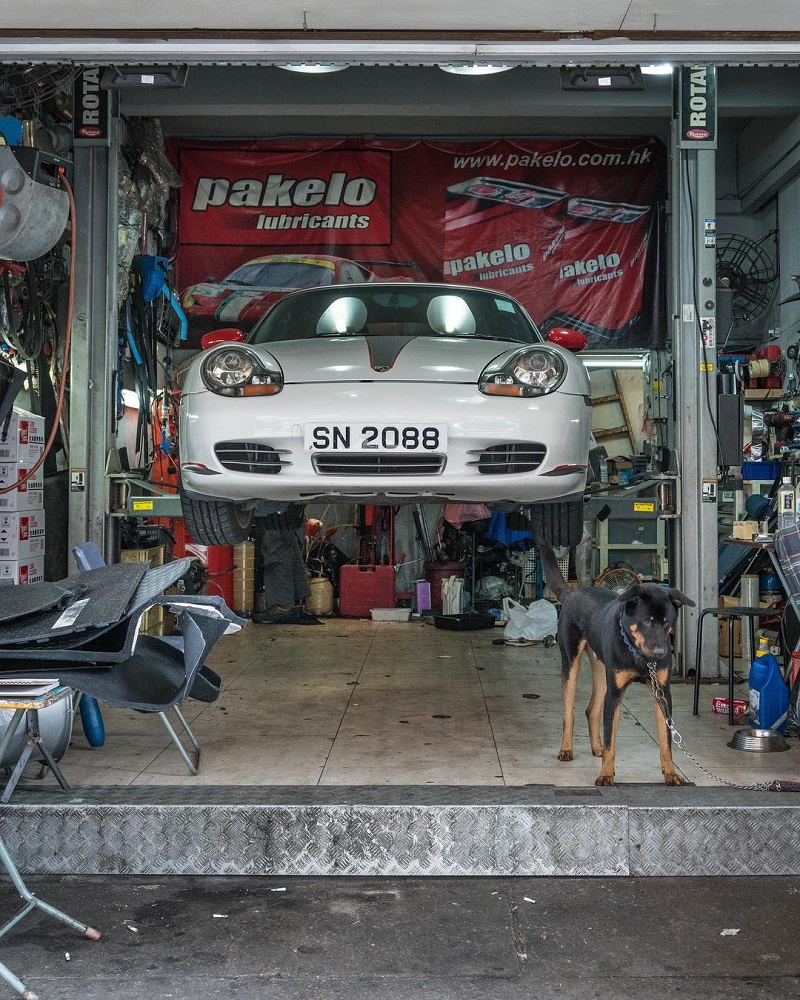 Heijnen said his upcoming "Market Cats" and ongoing "Garage Dogs" are keeping him busy at the moment.
"I'm also creating calendars and other items. Hong Kong Garage Dogs will eventually be a book, but probably only in 2018. Besides that, I do non-animal photography as well, like my Residue and Picture in Picture series. As for expanding the Chinese Whisker series, there's an idea of going beyond Hong Kong and into China where shop cats are a phenomenon as well."