The durian, dubbed as Southeast Asia's "king of fruits," is raking in some serious cash for one Malaysian fruit farmer. 
Chin Ken Soon reportedly earns $1.91 million a month just by selling a variety of fruits, such as durian, starfruit, mangosteen, watermelon, and papaya to different parts of the world. 
Harvested from his 197.7 acres of fruit plantation in Pahang, Malaysia, Chin ships out 100 metric tons of these fruits to countries like China, Saudi Arabia, and Europe.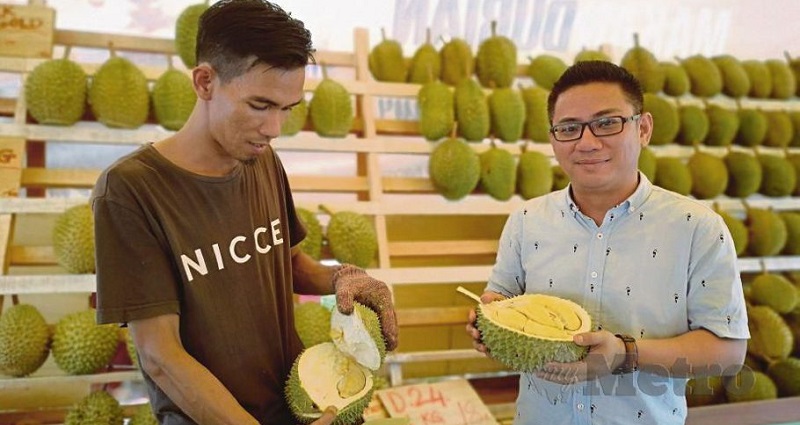 Among all his produce, the durian makes him the most money, on its own earning him around $950,000 per month, reports Mashable. 
According to the 38-year-old importer, he has various types of durians, from the famous Musang King to the D24.
In addition to selling his fruits overseas, Chin is now planning to open 10 fruit malls across Malaysia. He already opened the first one last month in his home state, Negeri Sembilan.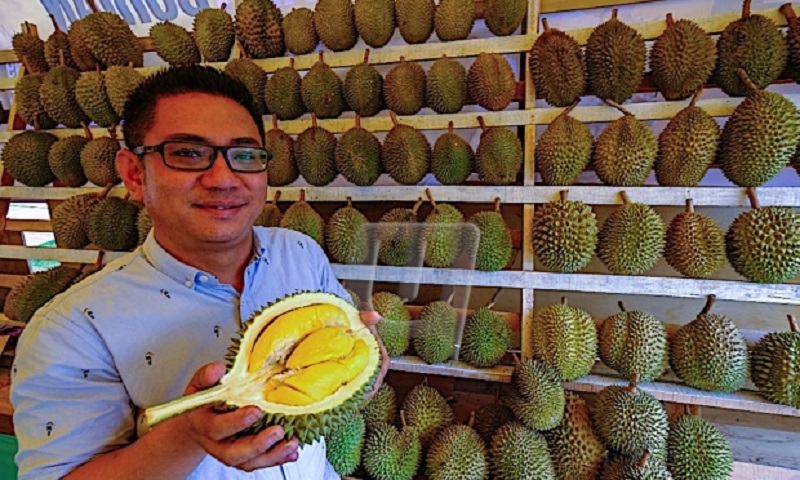 While durian can be a polarizing fruit, with many dismissing it mainly due to its notoriously pungent smell, affluent fans of the fruit are willing to pay top dollar for its sweet taste and creamy texture.
Back in June, a single durian fetched a whopping $48,000 at an auction during the King of Durian festival in central Thailand.
Featured image via (left) Utusan and (right) Harian Metro.