Surfing, officially entering the Olympics in Tokyo 2020, may not be the sport we know today without one man who popularized it a little more than a century ago.
He is Duke Kahanamoku, also known as the "father of modern surfing."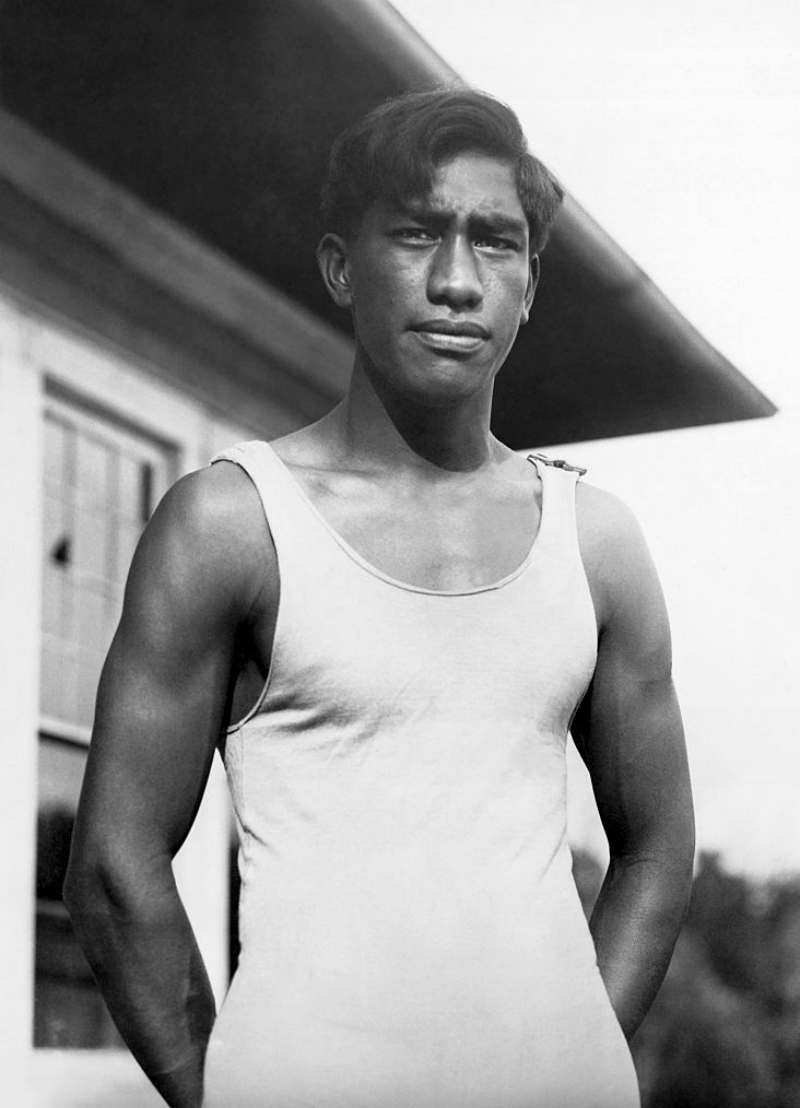 Born in Honolulu on Aug. 24, 1890 — just before the overthrow of the Hawaiian Kingdom — Kahanamoku, prior to earning recognition for surfing, was a five-time Olympic medalist in swimming.
One of nine siblings that included five other brothers and three sisters, Kahanamoku grew up in a prominent "ohana" ("family") that directly served the "ali'i nui" or royalty.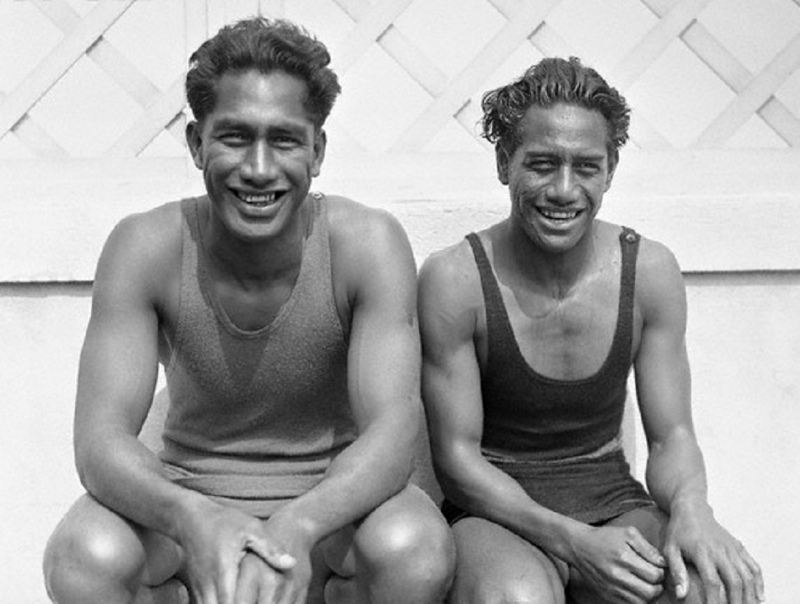 Growing up on the outskirts of Waikiki, Ohau, Kahanamoku spent his early years as a resident beach boy, developing his skills in swimming and surfing.
In 1912, he conveniently qualified for the U.S. Olympic swimming team headed for Stockholm — taking home a gold medal in the 100-meter freestyle and a silver medal with the team in the men's 4×200-meter freestyle relay.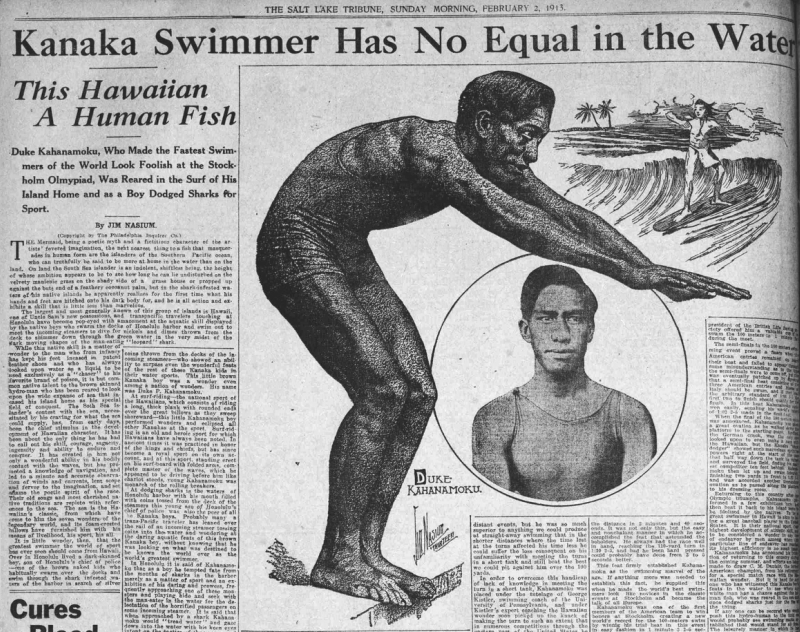 At the 1920 Olympics in Antwerp, Kahanamoku, who earned the nickname "The Duke," won gold in both the 100-meter freestyle and the 4×200-meter freestyle relay.
His last Olympic medal was silver from Paris in 1924 after he lost to compatriot Johnny Weissmuller.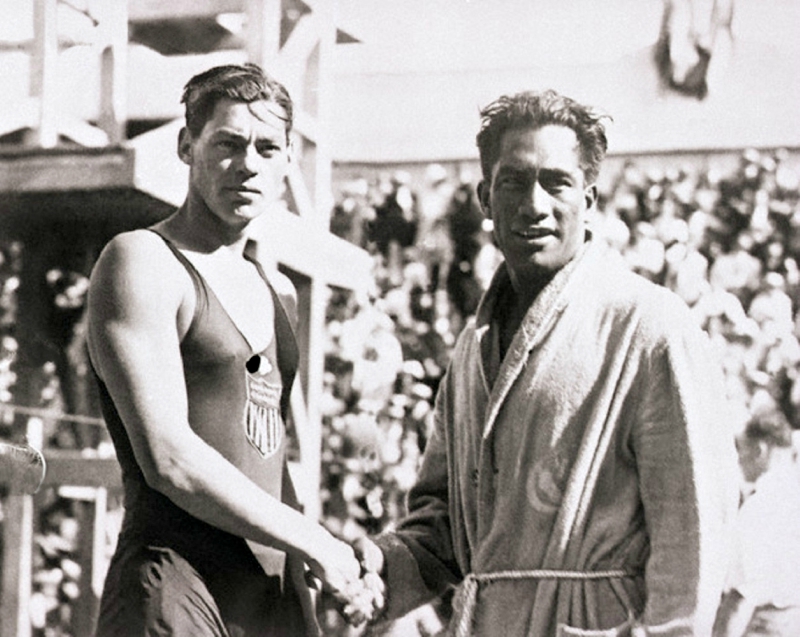 As it turned out, Kahanamoku's success in swimming enabled him to raise the profile for surfing, long considered a way of life among ancient Hawaiians.
Kahanamoku was one of the original Waikiki Beach Boys, a group of laid-back watermen who frequented the area and shared their knowledge of surfing to tourists — often for tips.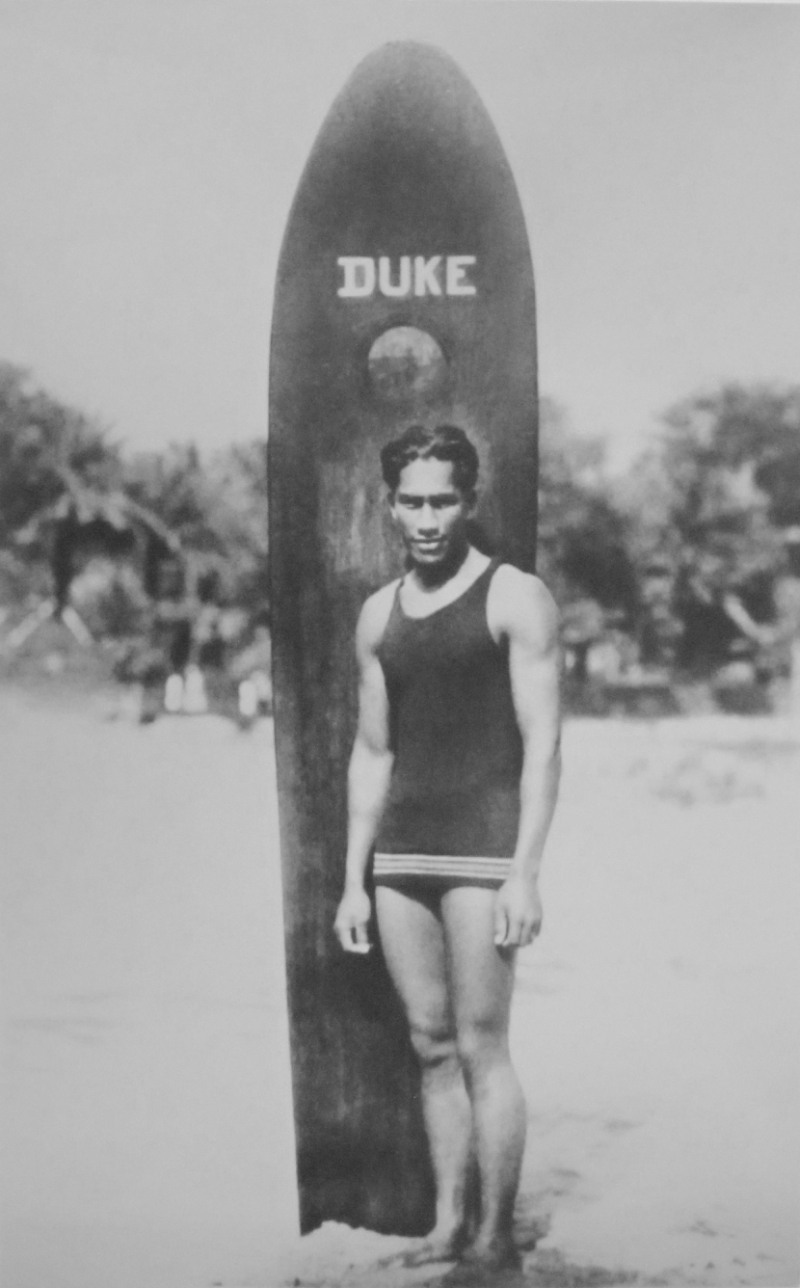 "The beach boys represented the very basis of what aloha is," Paul Merino, captain of Honolulu's Waikiki lifeguard unit, told Hawaii Magazine in 2018. "And that was welcoming strangers into your home as if they were family. That's what a Waikiki beach boy did, day after day after day."
DeSoto Brown, archivist and collections manager for Ohau's Bishop Museum, added: "Beach boys were a well-known symbol of Hawaiian culture, of the activities at [the] famous Waikiki Beach, especially surfing, and of Hawaiian men in general."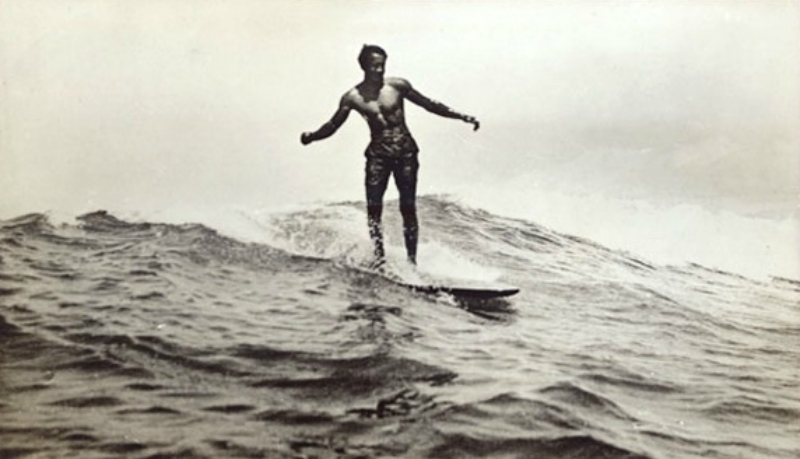 Between his Olympic competitions and after retiring from them, Kahanamoku traveled around the world to give swimming exhibitions. It was during these periods that he popularized surfing, incorporating the sport's exhibitions in his visits.
Kahanamoku made surfing popular in mainland America while living in Southern California in 1912. Two years later, he held a surfing exhibition at Sydney's Freshwater Beach, which eventually became monumental to the development of the sport in Australia.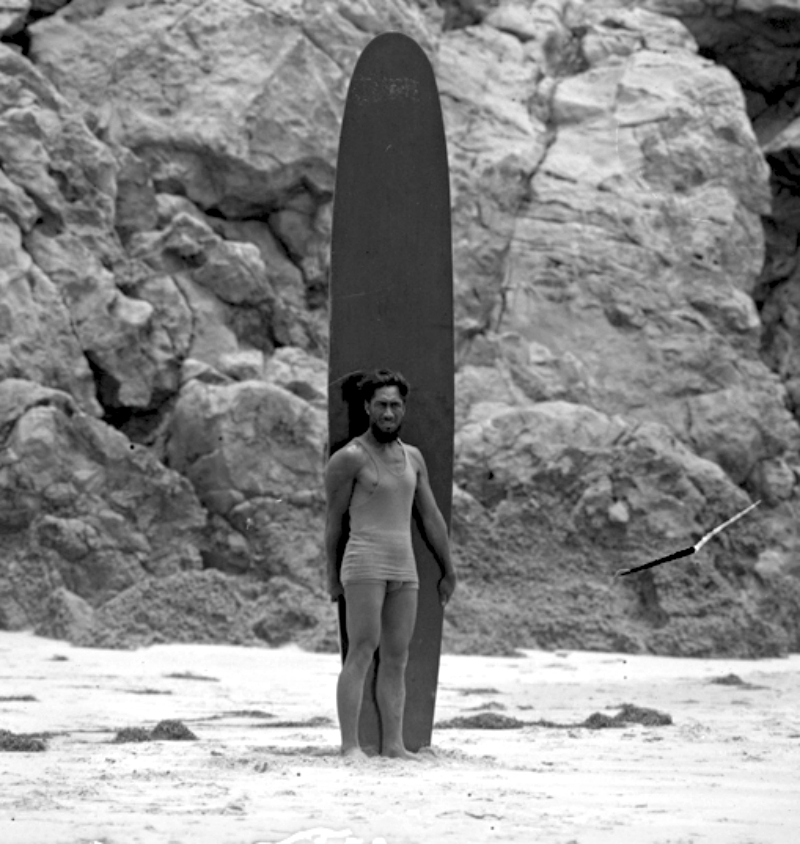 In 1925, Kahanamoku, while living in Newport Beach, California became a hero when he rescued eight people from a fishing vessel that capsized in heavy surf while trying to enter the city's harbor.
Using his surfboard, Kahanamoku made repeated trips back and forth from shore to the vessel, saving as many as he can.
Kahanamoku's actions — as well as others who joined him — eventually led to surfboards becoming standard equipment for water rescue.
By the 1930s, surfing became a global sport, and Kahanamoku went on to serve as the Sheriff of Honolulu for 13 consecutive terms.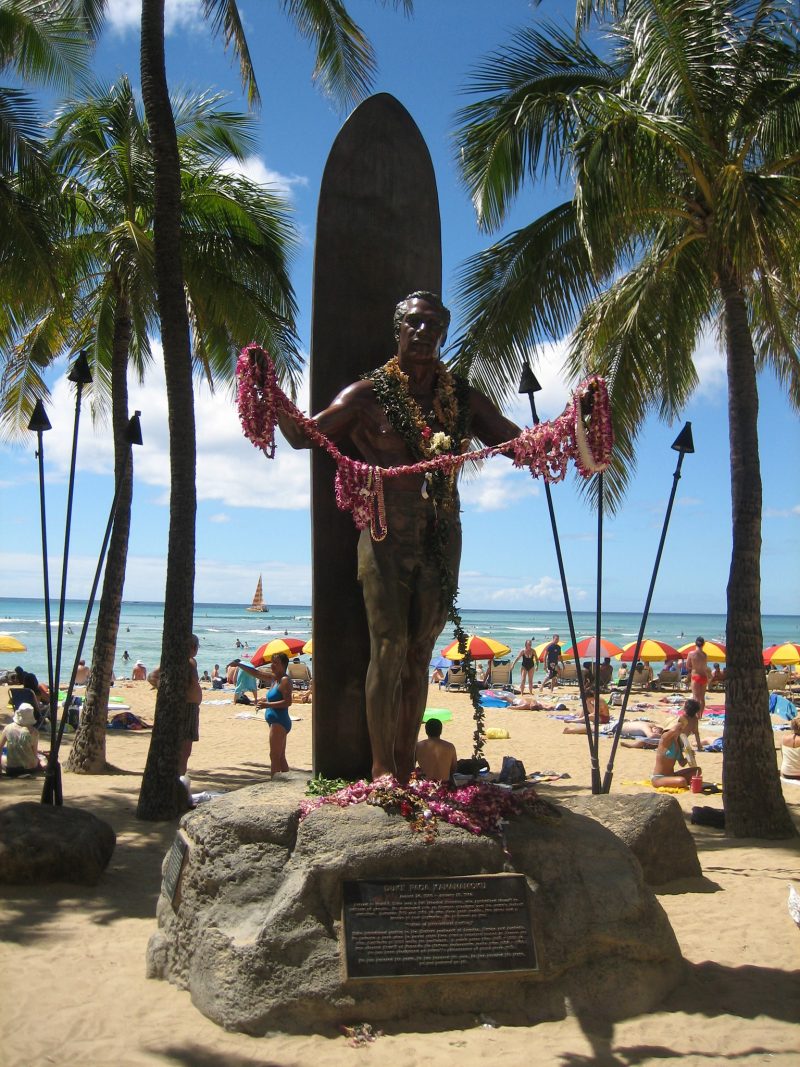 Interestingly, Kahanamoku also worked as an actor, appearing in a number of films such as "Isle of Sunken Gold" (1927), "The Rescue" (1929), "Girl of the Port" (1930), "Wake of the Red Witch" (1948) and "Mister Roberts" (1955).
Kahanamoku died at the age of 77 following a heart attack on Jan. 22, 1968. In 1990, the City of Honolulu commemorated him with a 9-foot (2.74-meter) bronze statue, depicting him with outstretched arms in front of his surfboard.