A Scottish man is now under fire after he deliberately posted a video of him throwing racial slur towards an group of what appears to be Asian tourists at Johnstone, Renfrewshire, Scotland.
The short clip was posted on Twitter by a user who goes by the handle @_IamMunz_, and with the caption, "Wit the f*cks wrong with me."
The video shows the man calling the group of Asian people behind him a racial slur as they walk near two buses, the Daily Mirror reported.
"Here's me with a load of chinkies, real-life chinkies," the Scottish man said as he points his front-facing camera towards the Asian group behind him. He then continues to talk incoherently, but he was apparently poking fun at the group's "squint eyes," according to Resonate.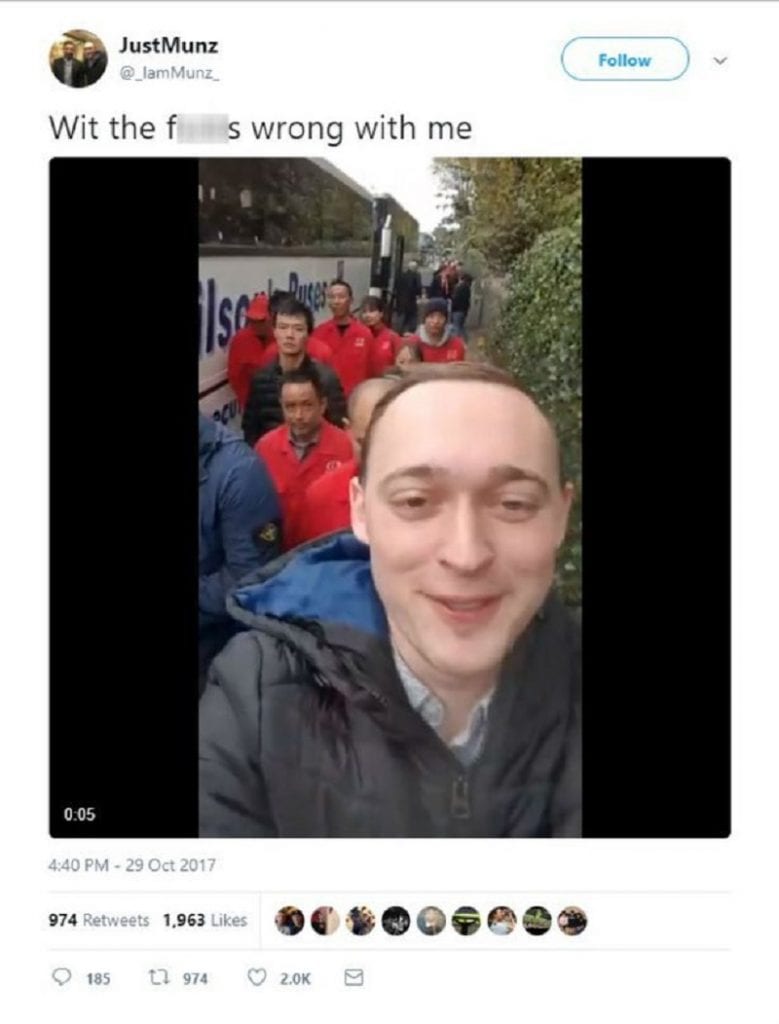 Many netizens around the world were furious with the man's social media post.
"Yep. He's obviously a drunken fool who thinks its acceptable to make racist comments to people minding their own business," one user wrote.
"Expect a knock on your door from the local constabulary… Racist," another Twitter user wrote.
Meanwhile, a spokeswoman for the Scotland police released a statement regarding the racist video, saying, "Anyone with concerns of online content should report it to Police Scotland on 101."
The video was retweeted nearly 1,000 times and received nearly 2,000 likes before it was taken down on from Twitter.
Images via Resonate