"The Race Epidemic," the premier documentary on the recent rise of racism against Asian Americans during the COVID pandemic, has won the Best Documentary award at the 17th annual Chinese American Film Festival (CAFF). The documentary is currently raising funds on GoFundMe as it continues to seek nationwide distribution to raise awareness.
Earned recognition: "The Race Epidemic," produced by nonprofit organization Asian Pacific American Leadership Foundation (APALF), won the prestigious Golden Angel award during the cultural event in Los Angeles on Nov. 5, according to a press release. 
Released in July, the documentary shines a light on the rise of xenophobia and racism against AAPIs linked to the COVID-19 pandemic.

The film was written by APALF founder Ronald W. Wong and directed by filmmaker Tony Shyu. NextShark served as executive producer for the documentary.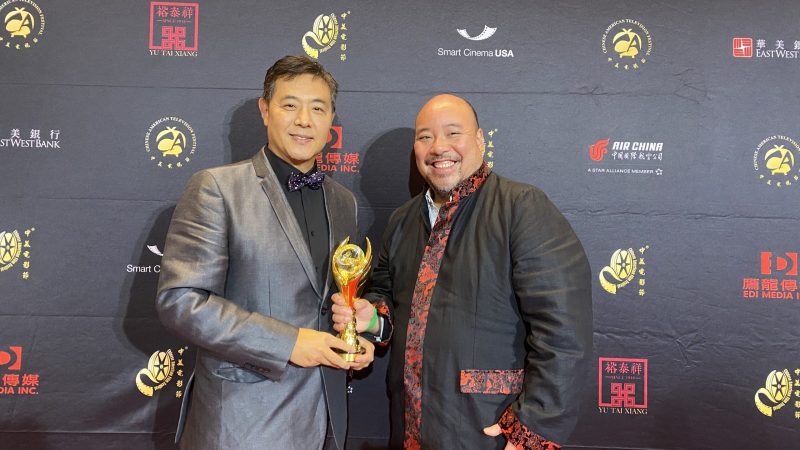 "I tried to make a film that moves and entertains people as well," Shyu was quoted as saying. "By stirring emotions, we hope that people will be motivated to take action and perhaps work towards building bridges to bring people together." 

Wong said he hopes the film "can help people understand our Chinese and Asian American community."

Prominent officials featured in the film include California Attorney General Rob Bonta, Congressmember Judy Chu and San Francisco City Attorney David Chiu.
About the festival: CAFF, an annual ceremony that began in 2005, awards the Golden Angels to the top 10 features out of more than 600 films selected from the two largest film markets in the world, reported Xinhua.
CAFF host Michael Zhang highlighted the significance of "The Race Epidemic," noting how "two kinds of viruses– COVID 19 and Asian hate crimes" have threatened the Chinese/Asian community.

Other notable recipients of the Golden Angels are films "Cliff Walkers," "Chinese Doctors," "Endgame" and "A Writer's Odyssey."

As part of the event, the organizers are also conducting over 2,300 screenings of more than 700 feature films in multiple locations in California throughout November.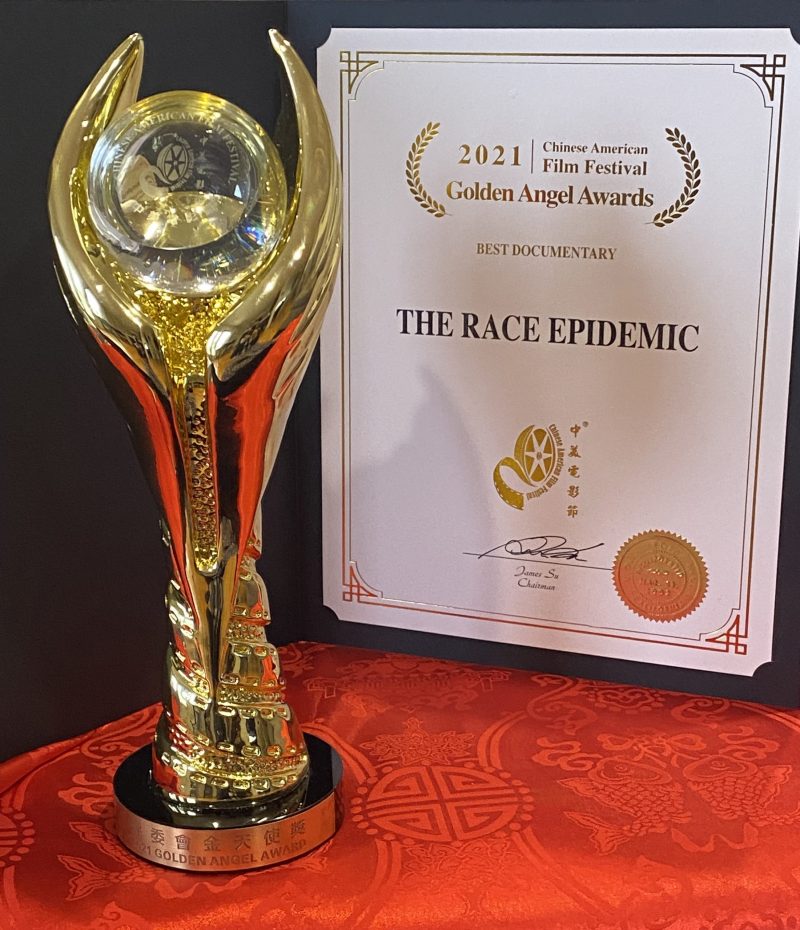 In a bid to reach a much wider audience "The Race Epidemic" continues to participate in film festivals across the country. With funding, the documentary aims to be formally finished and distributed in mainstream media as well as host anti-bias training sessions.
Featured Image via Imprenta Communications Group