Forcibly removed from his seat by aviation security officials when he refused to "volunteer", 69-year-old Dr. David Dao earned enormous sympathy from the international community after a video of the incident emerged.
While Dr. Dao has yet to file a lawsuit, he has already secured a superstar lawyer and filed a petition to gather and preserve all related evidence to the incident.
Dao is expected to build
 an assault and battery case against United and the city of Chicago, and the way things are going, observers foresee that the defendants are going to need to pay up.
"My view here is Dr. Dao has a very good case against United Airlines,"
 said Aviation law expert Arthur Wolk in an interview with
Town & Country
.
"If I were United Airlines, I'd be all over him to try to get him to accept a reasonable compensation and to go away."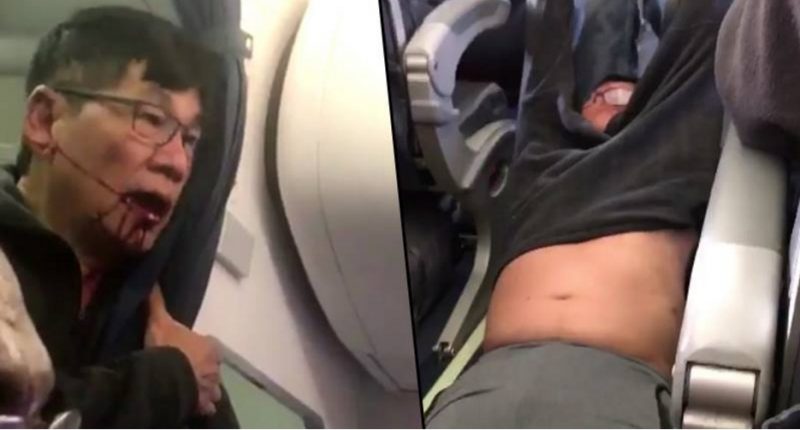 Subscribe to
NextShark's Newsletter
A daily dose of Asian America's essential stories, in under 5 minutes.
Get our collection of Asian America's most essential stories to your inbox daily for free.
Unsure? Check out our Newsletter Archive.
In an interview with International Business Times, lawyer James Goodnow of the Lamber-Goodnow Injury Law Team at Fennemore Craig stated that Dao is about to get a huge paycheck.
"Dr. Dao will likely get millions here,"
said Goodnow.
"The only question is how many zeros will follow the first number. This is going to be a slam dunk, a no-brainer, an easy win. It's documented on multiple cell phones. There's no question."
Other possible charges such as intentional infliction of emotional distress, defamation, false imprisonment and breach of contract may be filed by Dao's team. 
"That's just a big fancy way of saying that the officers involved, and/or United Airlines, intentionally engaged in outrageous conduct that could be expected to have an emotional impact on Dr. Dao,"
Goodnow was quoted as saying.
"I think most people would consider this conduct outrageous and I think there's little question Dao has suffered emotionally."

Apart from the damages Dao can collect involving medical bills, lost wages and general damages, he is also expected to seek a significant amount from
"emotional distress"
and
"pain and suffering."
"The real money is going to come in the area of emotional distress damages — the pain and suffering. We call those general damages,"
said Goodnow.
"That's where you can juice this up from a monetary perspective."
Goodnow believes, however, that Dao's case will not make it to court at all. Due to the high-profile nature of the case, with an overwhelming public support on Dao's side, United is highly expected to go for a settlement. This would mean a significantly larger payout for Dao, according to Goodnow.
"What you will see here is a settlement value that will blow away anything Dr. Dao will ever recover in court,"
he noted.
He explained that the amount of bad PR that the company has received from controversy in just a matter of days has already massively affected the business.
"Look at the attention this case has received in just a few days,"
said Goodnow.
"Imagine what would happen if you have a public trial and every reporter is covering it. Every day will be another paper cut for United."