Elmer Padilla, a Filipino construction worker, is slowly gaining fame around the world for his talent in turning simple discarded flip flops into kickass action figures.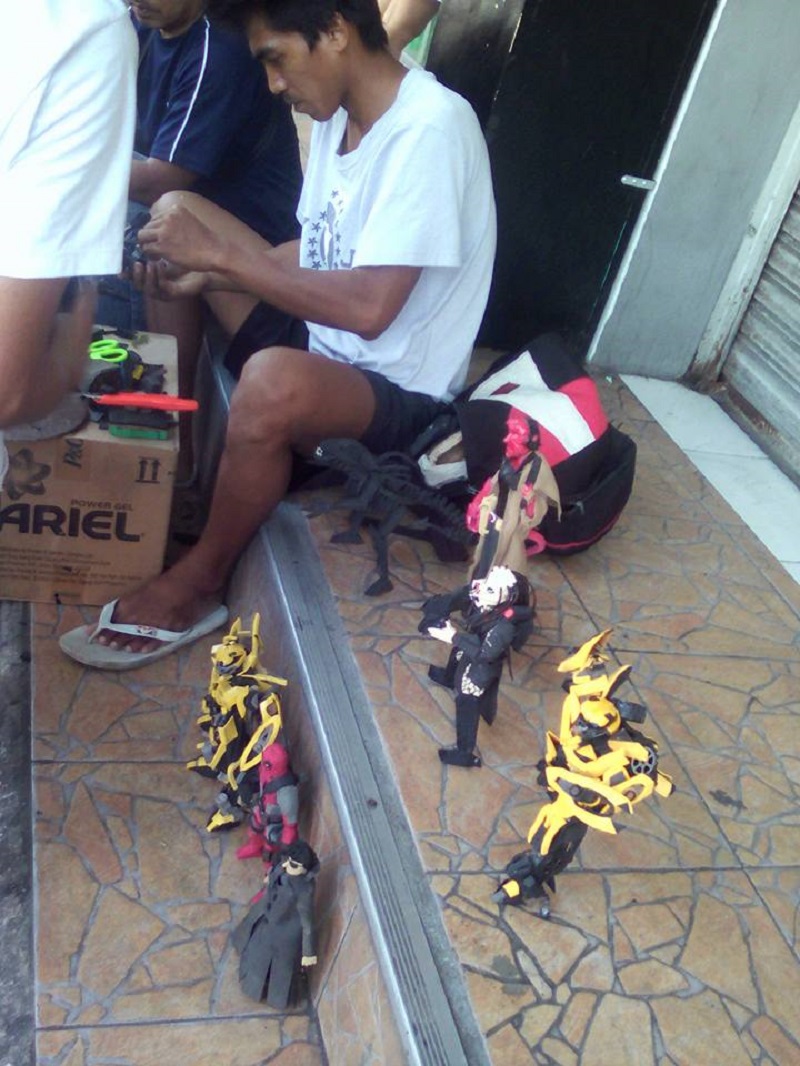 Padilla, a father to two daughters, is originally from the province of Samar, but because of his life there, he decided to move to the city of Imus in Cavite, Philippines, to test his luck in finding a job. He was eventually hired to be a construction worker, according to Bored Panda.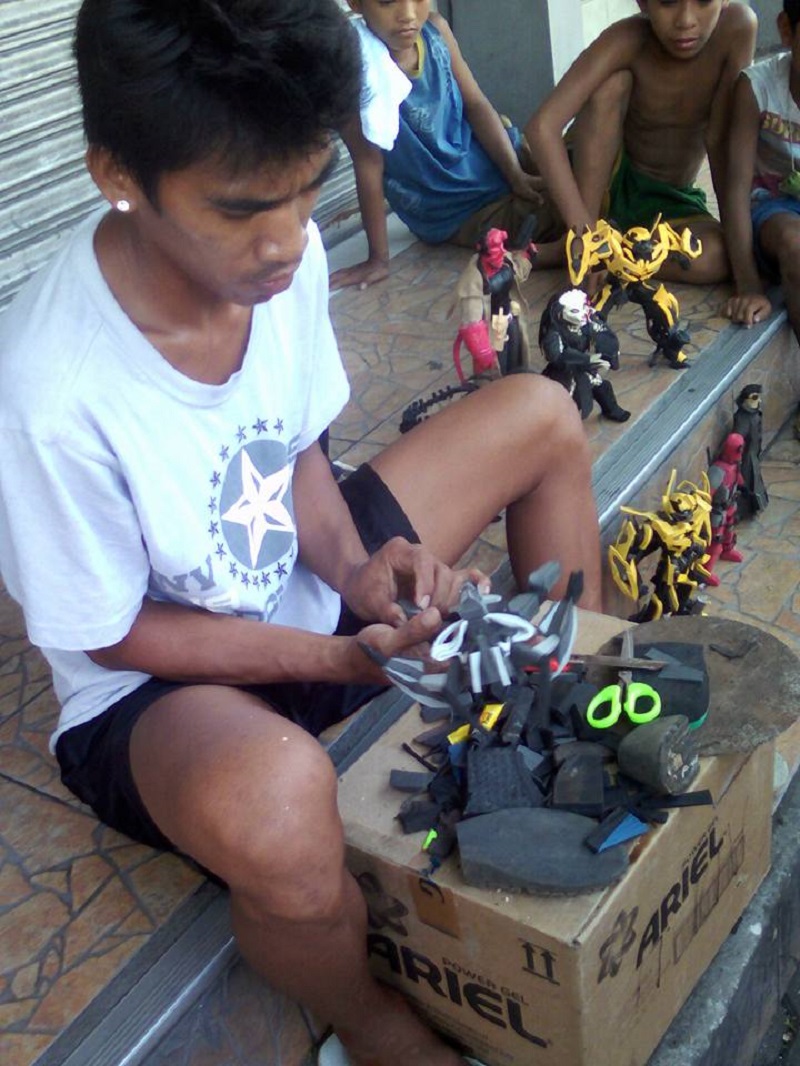 When Padilla is not out working on building houses or other projects, he can be seen on the streets near the IPM Clinic in Imus creating his art. His work was first posted by his friend, Adrian Soriano Bernabe, on the public Facebook group for artists called GUHIT Pinas. The post has received over 2,800 shares and 8,100 reactions from Filipino netizens.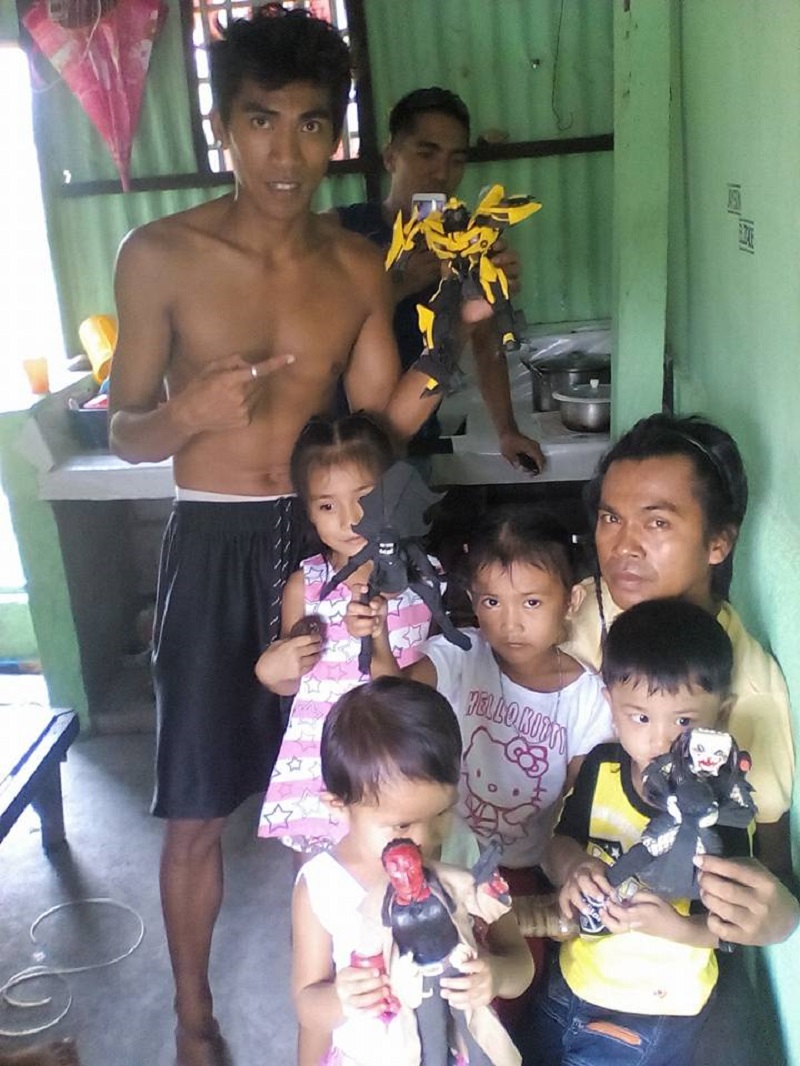 His rise to fame doesn't end there, though. One user also posted his photos as well as his flip flops art on Reddit.
Most of his work involves the recreation of popular cartoon and movie characters, including Deadpool and Hellboy, as you can see below.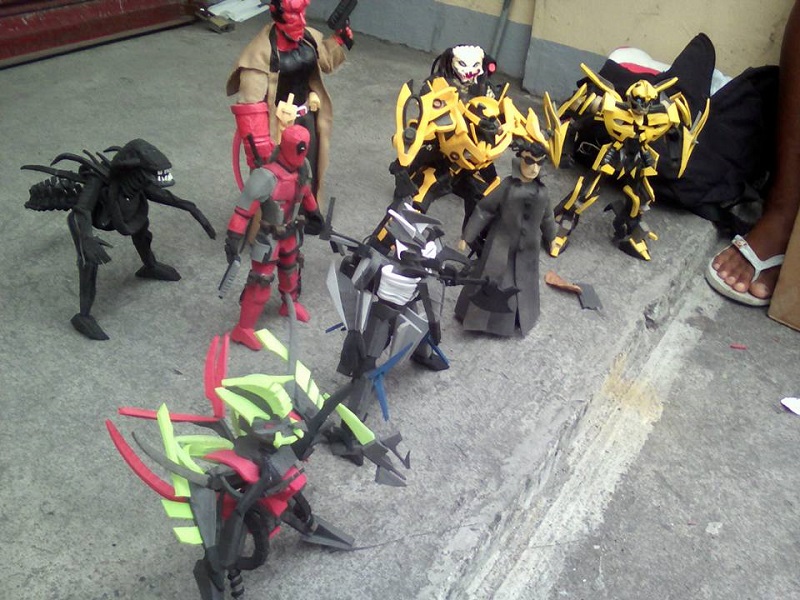 Here are Bumble Bee from "Transformers", and what appears to be the flip flops version of a Predator from the movie franchise of the same name.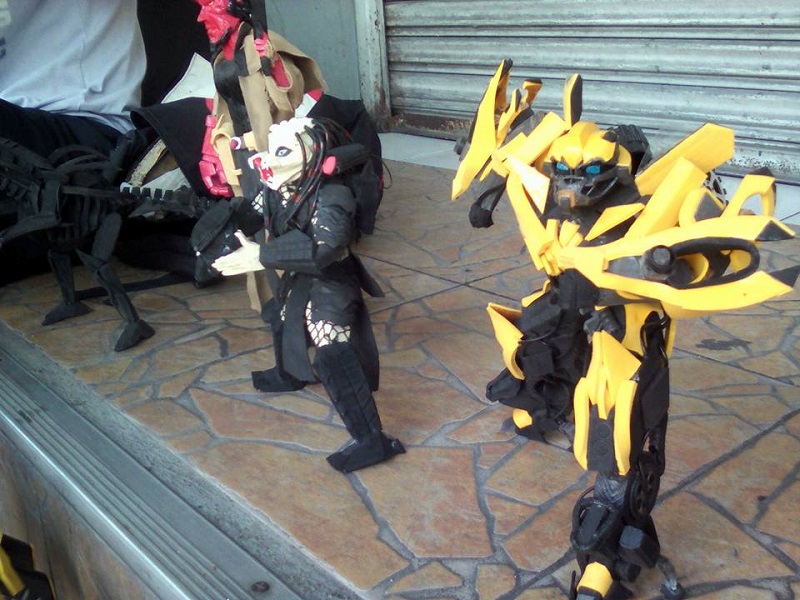 This version of a Mobile Suit Gundam is most definitely one of Padilla's finest works. The designs are all very intricate, from the tiniest lines on the Gundam's sides to the protruding detail on its knees.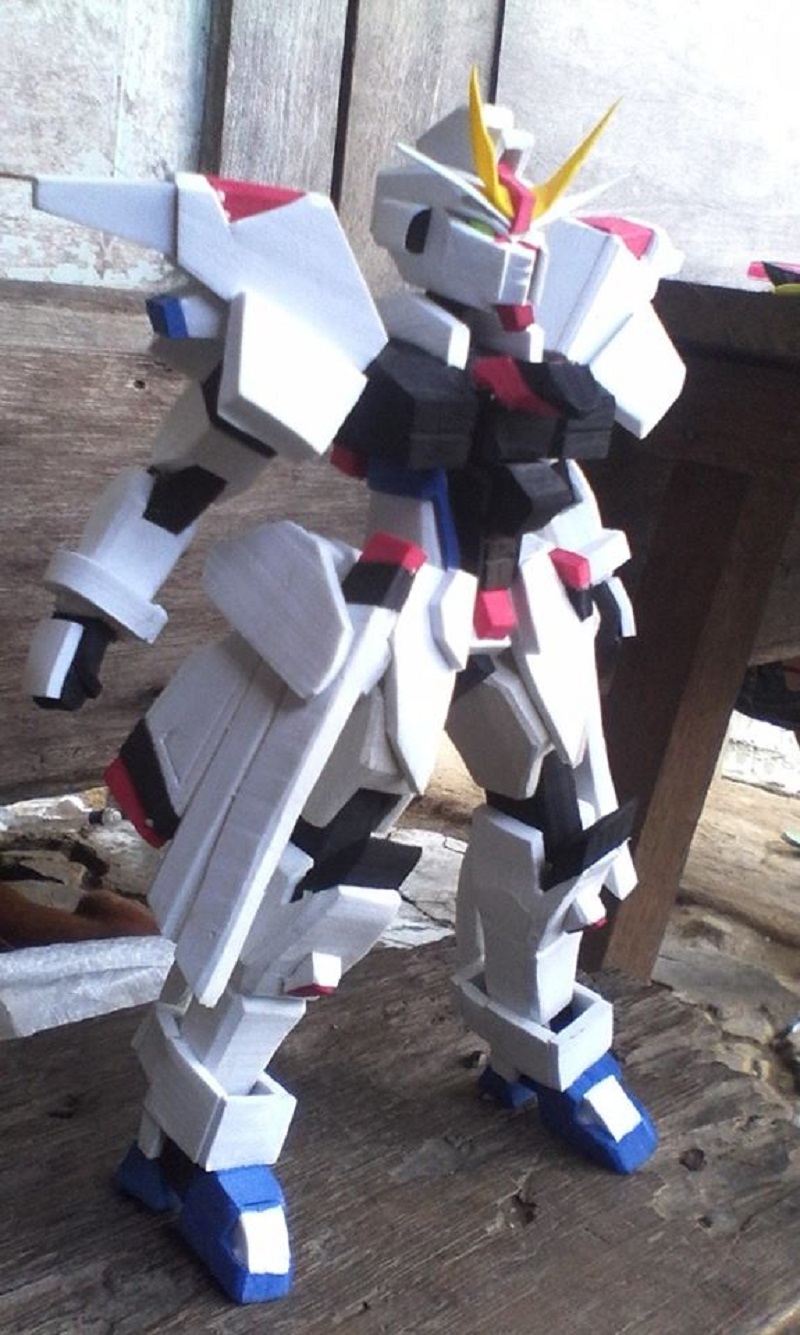 No word yet on where and how to buy Padilla's work, unfortunately.
Images via Facebook / Adrian Soriano Bernabe via GUHIT Pinas