A young girl was luckily saved after falling into the panda enclosure at the Chengdu Research Base of Giant Panda Breeding in Sichuan Province, China.

The girl, whose name and age were not revealed but believed to be of primary school age, accidentally fell inside the enclosure at the height of around two meters (6.5 feet). She landed in a trench surrounding the center grassy mound where the pandas usually stay, according to Beijing Youth Daily on Sunday via South China Morning Post.

It was not clear how the girl fell into the enclosure, but efforts were made to pull her out of it. People tried to pull her up by using a thin pole, but the effort failed, as seen in the clip.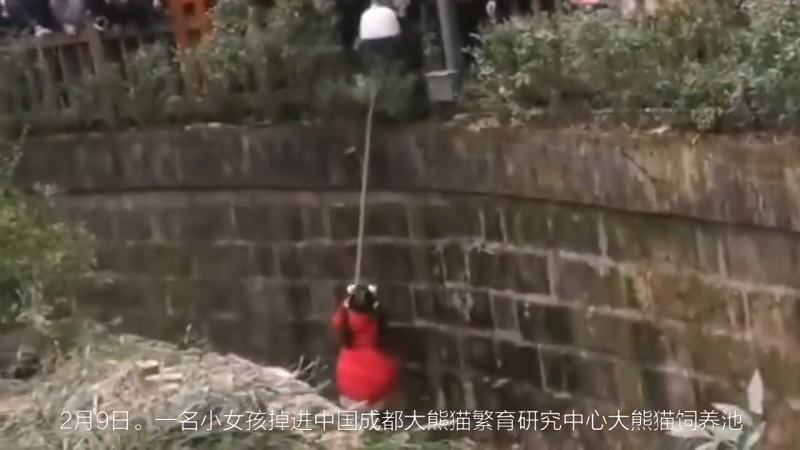 After this rescue attempt failed, a security guard reached out his hands through the gap and was able to pull her up back to safety.
As the whole rescue scene unfolds, the pandas were surprisingly not in an aggressive state – in fact, it was reported that they looked more curious than threatening.
Staff at the panda breeding base defended what happened, particularly the safety measures – railing – that they put in the reserve; however, upon checking the video, it's obvious that the railings are not that high and that the gaps are wide enough to fit a small child.
"The railings are quite high, so unless you climb over them it would be impossible to fall in," the staff member said.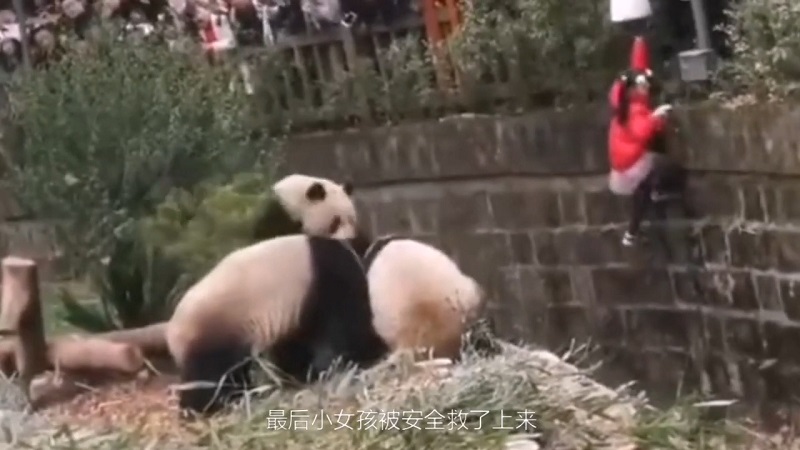 Luckily, neither the child nor the pandas got hurt during the ordeal.
While they are often regarded as cuddly, adorable and clumsy, pandas can also be quite frightening considering that they have one of the most powerful bite forces of any carnivores despite preferring to have a healthy vegetarian diet.
Images screenshot via YouTube / yun ni